Here in the United States, 1 person is killed every 53 minutes as a result of a drunk driver. Drunk driving does not always result in a crash, death, or even an arrest. This is likely why many people engage in this dangerous behavior despite being aware that driving under the influence is illegal in every state. In a report published by the CDC in 2011, drunk drivers have likely been behind the wheel while intoxicated an average of over 80 times prior to their first arrest!
Although organizations like Mothers Against Drunk Drivers (MADD), International Drunk Driving Prevention Association (IDDPA), National Commission Against Drunk Driving (NCADD), and many others are helping to decrease these numbers, the problem still isn't solved.  Drunk driving prevention car technologies are being developed to help further reduce injuries and deaths but mobile device technology could prove effective in the interim and in combination. Currently, there are many drunk driving prevention apps that eliminate the problem before it becomes one.
The Maryland MVA Embraces the App Craze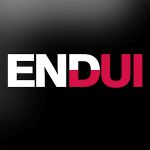 In honor of the victims of impaired driving crashes, the ENDUI app was developed by the Maryland Motor Vehicle Administration (MVA) for their 11th annual Maryland Remembers Memorial in 2014.  The app, available for iOS and Android systems, is absolutely free for all users from any state although some of it's features may only serve their residents. Some of the awesome features of this app include:
A Blood Alcohol Content (BAC) estimator. This calculator will help you estimate your BAC as you consume alcohol. You can add shots, bottles of beer, mixed drinks, and different volume amounts.
The ability to quickly locate a taxi service or your closest public transportation options. Public transportation information is only available for Maryland and D.C. within the app.
The ability to test your reaction time and road sign recognition skills.
The option to report a drunk driver by calling 911 directly through the app and providing a location and description of the vehicle as well as a description on the driving manner.
The ability to create a list of designated drivers with the option to call them through the app.
Quick access to helpful information on driving safety including tips and facts from online articles and videos.
The New York State Governors Traffic Safety Committee also offers a drunk driving prevention app called Have a Plan with the same goal in mind: Informing residents of their estimated BAC so that they can make smarter decisions.
Save Money on Your Auto Insurance Bill, Compare Quotes Fast
Even Breathalyzers Have an App Now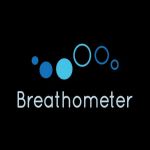 The Breathometer app has had mixed reviews since its release. This app claims to provide a precise reading of a person's alcohol level as opposed to an estimate which apps like ENDUI provide. The app is available for free on both iOS and Android systems but, for the alcohol level detection feature, you will need to purchase either their original model device that plugs into the headphone port of your smartphone or the newer wireless device that syncs with your smartphone via Bluetooth.
Once a person blows into the breathalyzer device, the app will not only list their blood alcohol level (BAC), it will also tell them the amount of time it will likely take until their BAC drops back down to zero. Other features of this app include the ability to call and reserve a cab or view restaurants or even hotels in the area if someone chooses to wait close to where their car is parked until they are sober enough to drive again.
Hoot Hoot for Alcohoot!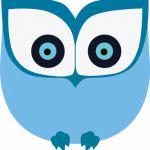 Alcohoot, like Breathometer, has a free app (also available for (link no longer available) iOS and Android) and a device that must be purchased which connects to the headset port to measure BAC. Alcohoot has not yet released a wireless BAC measuring device, so, comparatively, their plugin-in device is considerably more expensive than its competitor. Reviews of the device though indicate that its readings are far more accurate and the app is easier to use and its functionality better.
Alcohol Level Detection Apps Galore
There are several other drunk driving prevention apps out there that can give users a reading of their blood alcohol level like BACTrack Mobile, similar to Breathometer and Alcohoot which require a device be purchased, as well as different types of apps like Breathaleyes. Breathaleyes, available for $1.99 for IOS only, measures the involuntary rhythmic oscillating motion of the pupil. This is known as Nystagmus, and, based on the measures of Nystagmus (the shaking of the eye), it will provide a range of the BAC the person will likely fall under. You can download apps more similar to the ENDUI app which provide estimates based on what you input in regards to the amount of alcohol you consume. Some of these include DrinkTracker for iOS and SoberApp for Android.
Taxis? – Of Course There Are Apps for That!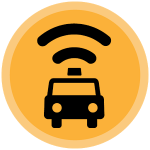 So, what is your best choice? Instead of relying of these BAC calculator apps and possibly putting yourself in a position where you are feeling over-confident in your driving abilities and/or have been misinformed on your actual BAC, call a taxi. There are many other mobile apps available that can assist you in acquiring safe and reliable transportation home. In addition to the call-a-taxi feature many of the other apps have, you can choose something more straightforward like StearClear.
StearClear is only available in certain cities, but it's extremely convenient for people who have access to their services. StearClear will drive you and your vehicle home. If you're having a business party, StearClear also accommodates transportation for large groups. StearClear is available for both (link no longer available) iOS and Android systems. And who hasn't heard of Uber by now. Uber is available for both iOS and Android systems. Despite some recent push-back from local governments, they are more widely available providing service in hundreds of cities around the world.

Remember: NO APP CAN MAKE RECOMMENDATIONS ON WHETHER IT IS SAFE FOR YOU TO DRIVE AFTER DRINKING. Every person metabolizes alcohol differently, circumstances are never exactly the same, and no one reacts exactly the same while under the influence. While these apps are useful and provide quick access to alternate transportation, they cannot be used as the deciding factor on whether or not you are safe to drive. The only 100% reliable recommendation is not to drive even if you have had 1 drink. Your life, and that of others, hinges on your decision.