The spooky Halloween season is just about a month away. And many Americans are looking to make up for last year's pandemic restrictions. The pumpkin-carving holiday is back on schedule!
Use eTags© to Quickly Complete Your DMV Service. Renewals, Title Transfers and More, All Online!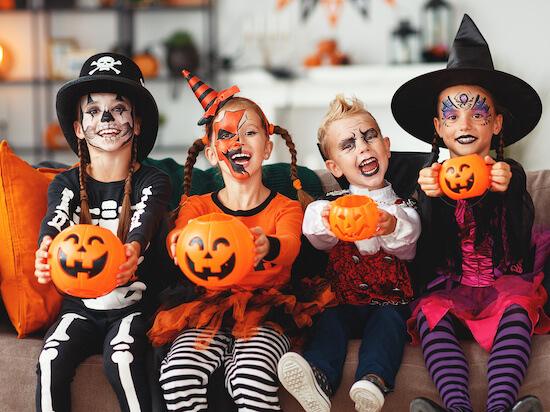 Homes with children will spend about $150 on Halloween
In fact, in a recent survey from the National Retail Federation, consumers in 2021 are expected to spend about $10.4 billion on Halloween costumes, candy, decorations, and greeting cards. About 65% of Americans say they'll celebrate Halloween this year, compared to 58% in 2020. For households with children, 82% of them look forward to trick-or-treating.
The spooky holiday puts pedestrians and driving safety at risk
Halloween costumes are already selling like hotcakes, with Superman and Batman costumes most popular with kids. For adults, witches' costumes are favored. The October 31st holiday is filled with fun and candy, but it's also a perfect storm for car crashes, property damage, pedestrian accidents and more road safety risk.
One dark night creates visibility challenges, huge boost in pedestrian traffic of all ages, all sorts of distractions including costumes, parades, and more. Quiet suburban streets turn into noisy neighborhoods, and harmless pranks can go bad fueling to everything else going on. There are plenty of parties and drinking, which makes drunk driving and impaired driving yet another road safety issue to handle.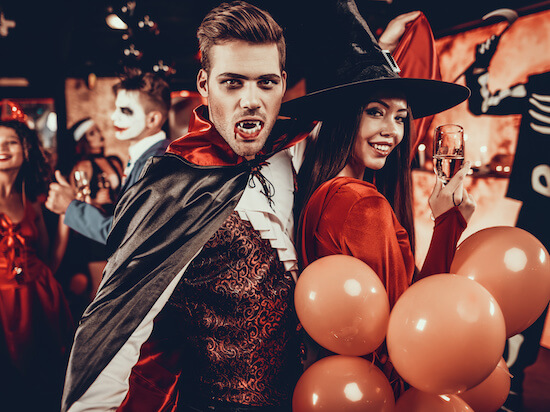 Most of this year's Halloween spending will go to costumes: $3.32 billion — 27% more than last year
Fatalities for pedestrians, especially children
Kids add to the concern of road safety during Halloween, since kids are more likely to dart into the street, walk behind seemingly parked vehicles, zig zag through parking lots, and the like. In fact, The Journal of the American Medical Association examined 42 years of data, and concluded pedestrian fatality is 43% higher on Halloween. October 31st is one of the deadliest days of the year for pedestrians, especially children.
Road safety tips for kids
The National Traffic Safety Administration suggest that if your children are under the age of 12 years old, you should accompany them as they head out to collect candy. Remind your kids to always walk and use the sidewalks. There should be no running, or using any shortcuts from neighbor's yards and such. Trick-or-treat in well-lit areas for maximum visibility as it gets darker.
Remind your children to continuously practice safe behavior such as looking both ways before crossing, obeying traffic signals, and never assuming they have the right of way. You can't rely on others' behaviors and habits. Reflective clothing or lighter costumes stand out, so it's a great way to make everyone more visible. Or maybe use a glowstick as a bracelet for extra visibility.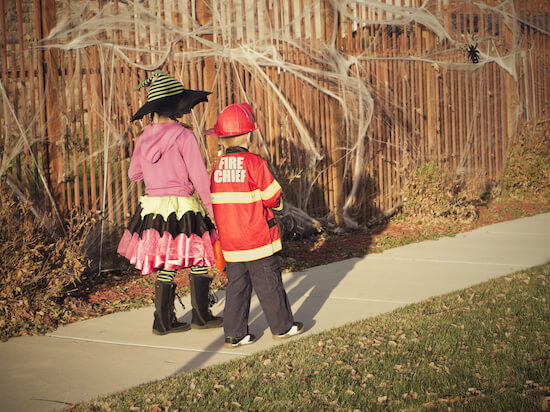 It's important to make sure that kids can see clearly through their masks and/or makeup. Try to avoid costumes that are too cumbersome for children since those can make it harder to navigate stairs, potholes and other areas. Be careful with superhero capes, long princess ballgowns, pointy swords and such.
If your child is wearing padded costume, don't place them in a car seat since the costumer can compress and prevent the seat from protecting your kid
Road safety tips for drivers
Keeping a low driving speed is crucial during Halloween, when tons of children and parents are strolling around neighborhoods. October 31st is unpredictable in nature, with plenty of distractions from falling snow in cold weather to extra debris from decorations lining residential streets, and beyond. The NHTSA says 41% all of fatalities from car crashes on Halloween night 2014 to 2018 involved drunk driving.
SEE ALSO: PREVENTING CHILD BACKOVER ACCIDENTS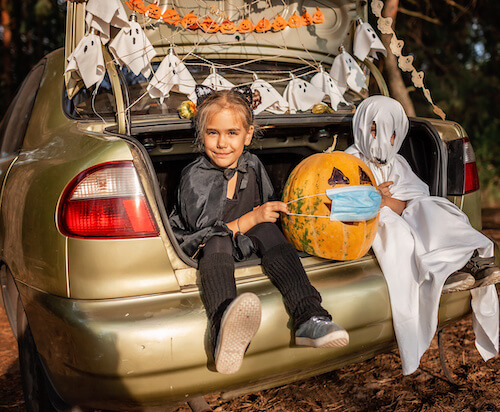 If you're a parent driving the kids around to trick-or-treat, make sure you pull over at the curb and away from traffic. You can alert other drivers of your stop with hazard lights. Don't text and drive, and don't do any other activity on your cellphone. No phone calls, or scrolling through social media feeds while driving. Your eyes should be on the road while you drive defensively and try to anticipate what's next. During Halloween, you have to expect the unexpected on the road.
Drivers, don't forget to always communicate with other drivers so use your turn signals