It's the most wonderful time of the year! The season for sweater weather and twinkling lights. An abundance of delicious food, plenty of gifts, and beloved time with the ones you love most. The holidays are truly a magical time. As beautiful as the season is, safety is always king.
SEE ALSO: 5 TIPS TO SAFELY SECURE YOUR CHRISTMAS TREE ON YOUR CAR
Use eTags© to Quickly Complete Your DMV Service. Renewals, Title Transfers and More, All Online!
Along with all the fun, the holidays bring an increase in car accidents and fatalities. With a pandemic barely in our rearview, many people will decide to drive instead of fly to visit family and friends this year. With more people on the road than the last couple of years, it's so important to highlight some risky driving behaviors to look out for this festive season.
Distracted driving is the number one cause of car accidents in the U.S.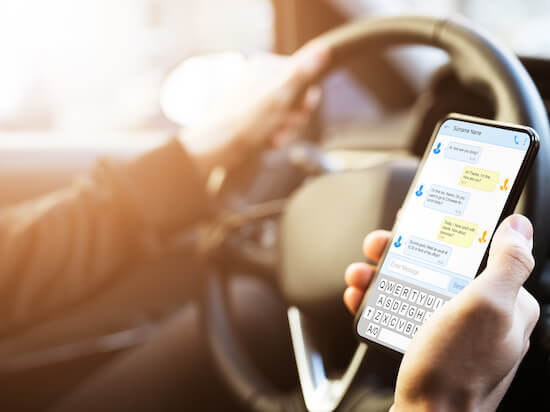 Distracted driving
The busy month of December is filled with to-dos, errands, and of course traveling. Whether you're just driving 30 minutes to buy gifts at the mall. Or getting in the car for several hours to make it to your family's annual Christmas dinner. Or going on a road trip to another state altogether, driving is an essential part of the holiday season.
In 2019, 3,142 people were killed in motor vehicle crashes involving distracted drivers nationwide. The roads are busiest than ever during this time of the year, which means you're more likely to encounter distracted drivers. Eating and drinking while driving, putting on makeup, fiddling with your radio or GPS, and responding to calls or texting are all distracted driving behaviors. Texting and driving gets a lot of attention, due to its impact across all age groups. The NHTSA says that at any given moment 660,000 drivers are using a cell phone while operating a vehicle. Plus, every year, there are 400 fatal crashes due to texting and driving alone.
Right before before and after Christmas, roads are busiest
According to the American Automobile Association (AAA), before and after Christmas from December 23-26, there are the most travelers: both by road and sky. In fact, in 2019, 115.6 million Americans traveled during that time. Don't get distracted and risk a car accident, try downloading apps that'll deter you from using them while you drive like Cellcontrol or DriveScribe! Some apps like DriveScribe even reward you with points redeemable for gift cards to popular retails stores to keep you from sending that text while driving!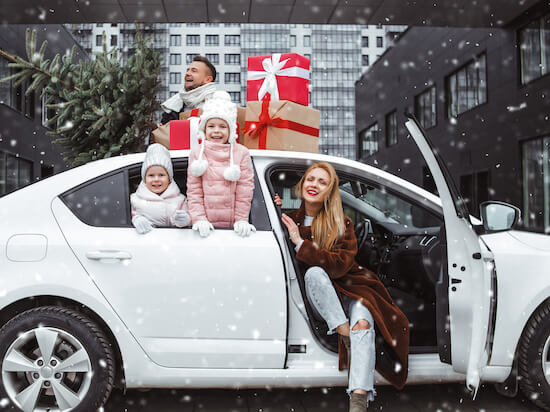 Even the holiday lights strung about the homes, while gorgeous, can be distracting while driving. To keep the season a joyous one, focus all your attention on the road. Drive defensively, and leave yourself enough time to get where you need to go!
When drivers are texting, they can be 23 times more likely to get into a crash
Pressured driving
In theory, the holidays are a relaxing time. However, the need to be somewhere by a certain time is stressful when you add children, your famous dish and a bag full of gifts for your family and friends. Plan ahead, prepare for traffic. Remember, it's better to be late to the party then to never arrive!
Road rage and aggressive driving
Heavy traffic and impatience can lead to reckless driving behaviors. EHS Today says, drivers often react to these pressures by driving too fast for conditions, making aggressive lane changes, failing to yield right-of-way, running red lights, and generally disregarding the needs and safety of others using the road. It's never worth it to get into a spat with another driver. An AAA study found that in 10,000 cases of road rage, there were 218 deaths and more than 12,000 injuries.
SEE ALSO: 6 SHOCKING ROAD RAGE STATISTICS-37% INCLUDE FIREARMS
Aggressive driving is a factor in 54% of all fatal motor vehicle crashes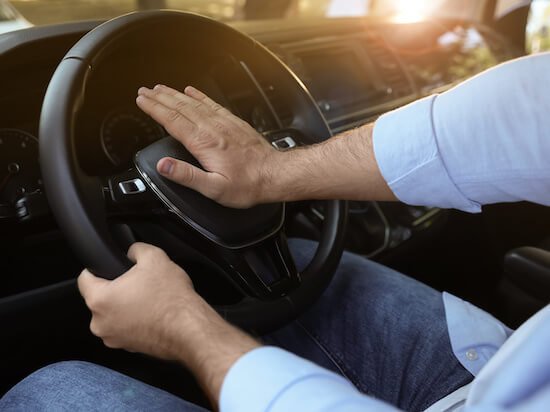 It typically starts with someone aggressively tailgating and oftentimes gets worse from there. Best practice when you're in a situation is to reduce your speed, get a description and notify law enforcement if you don't feel safe. Retaliation only ends in more loss.
Fatigued driving, also called drowsy driving
All the socializing, coordinating activities, cooking, and even eating is tiring. The financial stress of holiday shopping, driving further than normal, or working longer hours during Christmas time can add to feeling more depleted than usual. If you're in need of catching ZZZs, don't get behind the wheel; it can cost you your life. In 2017 drowsy driving was responsible for 91,000 crashes—resulting in 50,000 injuries (NHSTA). If you ask the National Sleep Foundation, drivers who decide to drive sleep-deprived are responsible for more than 6,400 US deaths annually.
6-7 hours of sleep puts you at risk
The last thing you want is to doze off behind the wheel endangering yourself and your family. People who slept 6-7 hours a night were twice as likely to be involved in a crash as those sleeping 8 hours or more. The same way you wouldn't get behind the wheel if you've had too many drinks, you should consider spending the night or asking for a ride if you haven't had a sufficient amount of rest! Certainly, enjoy all of the moments, but care for yourself too. Be rested and responsible!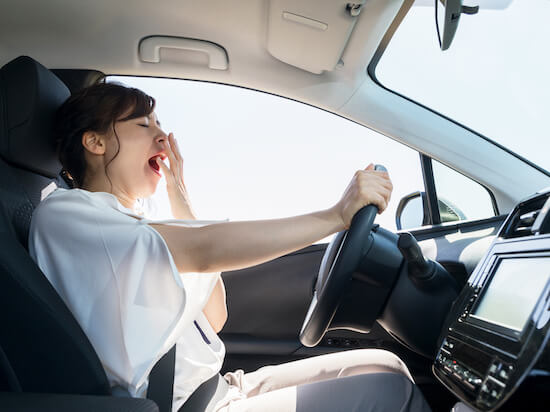 December is one of the most dangerous months to be on the road
Drunk driving
Holiday dinners just pair so well with good drinks! Spirits are high and inhibitions are low! Everyone wants to have a good time. It's well known that there are more impaired drivers on the road during the festive season. While distracted driving is the deadliest crash cause, alcohol-related crashes are more common during holidays, increasing your likelihood of being hit by a drunk driver.
It's illegal to drive with a BAC of .08
Law enforcement is prepared to pull over drunk drivers and keep the roads safe. In 2019, there were 10,142 people killed in drunk-driving accidents. Remember, it's illegal to drive with a BAC or blood alcohol content of .08 or higher. For someone of average size, that's only 3 or 4 drinks! You certainly don't want to be a statistic. Be smart. Call an uber!
The likelihood of being involved in an alcohol-related crash increases around the holiday season, when social drinking is more common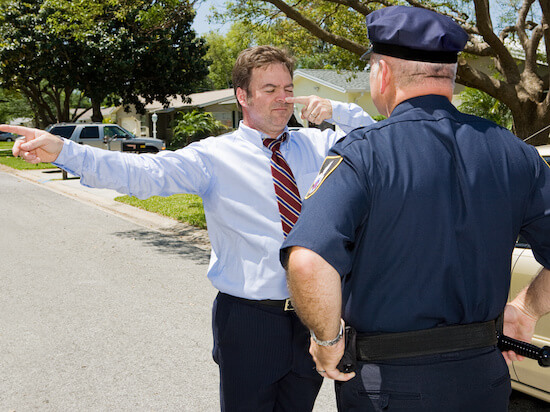 Driving safety tips for the holidays
Do your part, of course, by driving sober. But also stay keen on your surroundings. Pay attention to cues that someone is driving impaired. Steer clear of swerving, speeding, and suspicious vehicles on the road. Pull over if you need to. There are so many safer ways to get home, like Uber or calling a friend to give you a lift. Don't make a choice that may affect all of your choices for the rest of your life.
Ultimately, everyone wants to enjoy the holidays with their family and friends. The season is in full swing, so try and remember these tips:
• Schedule the extra time for driving, it'll take the pressure off!
• Never drive drunk (this pretty much speaks for itself)
• Make a plan-everything runs smoother with a plan.
• Take an Uber, call a friend! A few drinks is never worth any of these risky behaviors.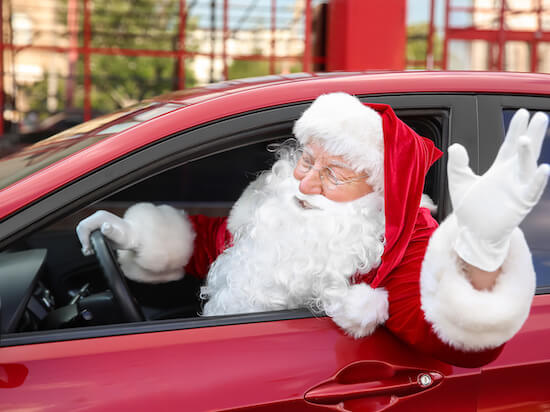 Have fun and be merry!