Just like most states including Florida and California, Ohio has a traffic violation points system that affects your driving privileges. For example, the Ohio Bureau of Motor Vehicles (or the BMV, OH's DMV) suspends a driver's license for six months, when you accumulate 12 points or more in two years on your driving record. Different traffic violations accumulate different points, depending on how severe the infraction is. For instance, driving a car without the owner's consent has a 6 points value in Ohio.
Use eTags© to Quickly Complete Your DMV Service. Renewals, Title Transfers and More, All Online!
Minnesota, Kansas, Mississippi, and Hawaii don't have a DMV points system
Europe, South America, the Caribbean, and more countries have demerit points system
The U.S. isn't the only country to adopt this kind of traffic violation points system. For drivers in the Netherlands, if they reach two points in five years, they lose their license and must pass a driving test again before getting back behind the wheel. The province of New Brunswick in Canada uses a 10-point system. Points are "removed" (instead of accumulated like in the U.S.) from your driver's record when convicted. If you reach 0 points, you lose your license to drive.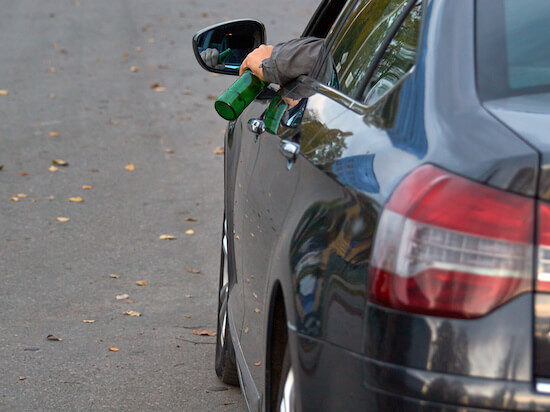 Ohio's points values for drunk driving
In the case of drunk driving or driving while intoxicated, the Ohio BMV adds at least 6 points to your driver's license. In addition, operating a vehicle under the influence (also known as OVI in the Buckeye State) results in a driver's license suspension. How long you can't drive depends on how many times you've been caught. A first offense of OVI will get your license suspended for 90 days. A second offense (within a decade) results in a one-year suspension. A third time means no driving for two years, while a fourth offense suspends your license for three years.
Australia also uses a demerit points system; if you accumulate 20 points within three years you can't drive for five months
Not just points; fines, jail time, suspended license and more
Being guilty of OVI in Ohio can lead to jail time, hefty fines, court ordered substance assessments and even extended driver's license suspension. For example, if you're caught with a blood alcohol concentration (BAC) between .08% and .17%, you'll have to deal with mandatory imprisonment of 72 hours or a court-ordered driver intervention program. Ohioans in this case will also have fines anywhere from $375 to $1,075, and a driver's license suspension between 1-3 years. Plus, let's not forget having to wear a remote alcohol monitoring device.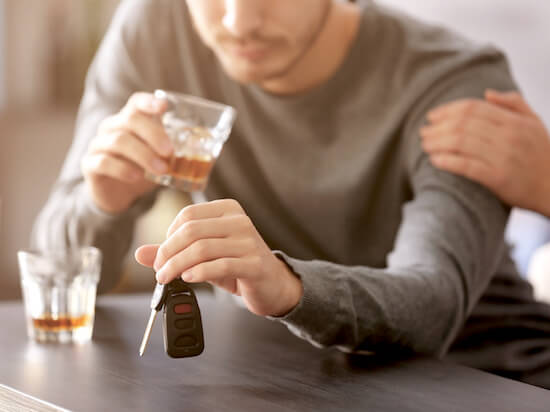 The consequences for a third offense with a BAC between .08% and .17% come with a minimum imprisonment of 30 days and a maximum of a year; house arrest can also be part of the equation. Fines can go up to almost $3,000, and a driver's license that's suspended anywhere from two to 10 years.
Points on your license for speeding
If you're driving over the speed limit by 30 mph or more, you'll get 4 demerit points in Ohio. You may also have your license suspended. If you're driving more than 10 mph over the speed limit in a 55 mph or higher zone, that's 2 points on your driving record. 5 mph over the speed limit in a less than 55 mph neighborhood, that's also 2 points assessed.
So if an Ohioan drives at 65 mph in a 55 mph area, if he or she gets caught, they may get a ticket for speeding but not points will be added to their driving record. Why? It's precisely 10 mph more than the speed limit, not more than 10 mph as the law states. Speeding in this case is a civil matter.
Driving with a suspended license in the Buckeye State adds 6 points to your driving record
2 points,4 points and 6 points assessed against you
If you don't make a full stop at a stop sign in OH, that's 2 points assessed against you. Making an illegal turn while behind the wheel? 2 points too! Going through a red light? You guessed it, 2 points! Underage drinking and driving or reckless driving counts for 4 points. More severe moving violations like evading a police officer, drag racing, and not disclosing your identification at the scene of a crash all add 6 points to your driving record. If you kill or injure another person with your vehicle, that's also 6 points against you.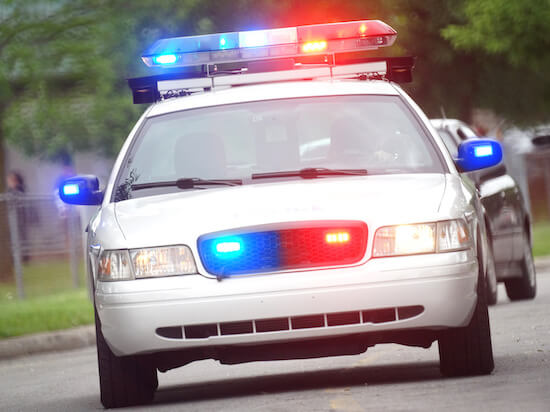 Points on your driving record stay there forever, but only count for driver license suspension for two years
Get some points credit for a cleaner driving record
A remedial driving course can credit 2 points for you if you have at least 2 points but less than 12. You can enroll as soon as you have 2 points, but if you wait until you have 12 you won't be eligible anymore. The credit doesn't remove points from your driving record. Instead, it acts as a cushion against future assessed points.
SEE ALSO: MOVED TO OHIO? HOW TO TRANSFER AN OUT-OF-STATE VEHICLE
A remedial driving course is also known as a defensive driving course or traffic school
So let's do a little bit of math to illustrate how this works. Say you, a registered driver in Ohio, get a traffic ticket for speeding 35 mph over the speed limit. That warrants 4 points. The remedial driving course credit will give you 2 points back, so only 2 points are added on your driving record. Please note you can only take the remedial course for these credits, once every three years as many as five times in your lifetime. You can take the defensive driving course in person or online.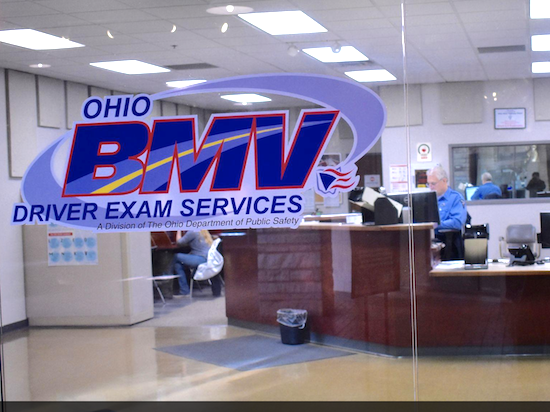 Reinstating your OH license after suspension
The BMV requires at least 8 hours' worth of traffic school to cover a variety of topics regarding driving safety. Think traffic laws, crash prevention, contributing factors to accidents and more. You can expect multiple- choice quizzes and a final exam to pass the course.
Aside from points credits, the Ohio remedial driving course will also help you reinstate your driver's license. There are other reasons for driver's license suspension –like refusing to take a BAC test – and various requirements depending on those very reasons. For more details on how to reinstate your license, check out the Ohio BMV website.
To prevent reinstatement delays, mail any required documents and pay your fees at least 20 days before the end of your suspension