Ahh, Ohio, the old Buckeye state. The great state is home to the Rock and Roll Hall of Fame, the infamous Wright Brothers, and some darn good corn! If you're moving to town, there's a lot to do to get settled in. Once you've unpacked, met your new neighbors, and tried the corn, it's probably time to start thinking about logistics.
Use eTags© to Quickly Complete Your DMV Service. Renewals, Title Transfers and More, All Online!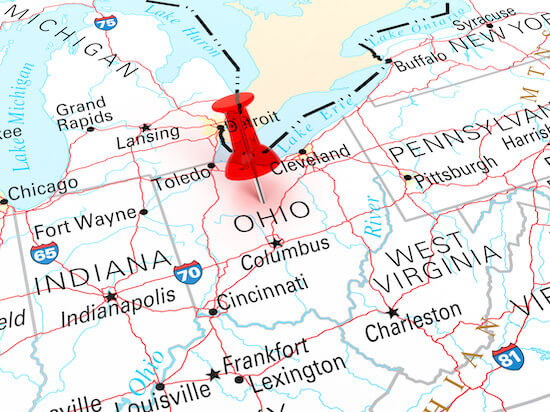 One big one is getting your vehicles properly titled, and on the road with a brand new Ohio state license plate! Ohio is a big state, so the details can be tedious but worry not! You landed in the right place! Here's a straightforward guide to transferring the title and registration to your car, truck, RV, or motorcycle in Ohio after a move.

Title transfer in Ohio
The first thing you need to know is what exactly you're transferring and why. Your vehicle title, that coveted piece of paper that you got when you bought your car, is your proof of ownership. The title is almost always required when registering your vehicle. And speaking of the registration, that's your "permission" to use the car on public roadways. The registration includes the license plate, tag (or decal), and registration card. Transactionally, these two documents will be transferred together and in the case of a move to Ohio, brand new Ohio state title and registration will be issued.
In Ohio, titles and registrations are processed at two different offices
What do you need to get your OH paperwork right!
Let's get down to brass tacks. You need a clear idea of exactly what you need to facilitate this transfer! Here you go! 

First up, your title. You can't transfer it if you don't have it! Unless you're changing ownership on the title (like, you want to give the car to your wife or sell it to your niece) you can leave it blank. BMV will take your out-of-state title and issue one from Ohio State. 
SEE ALSO: NEW TO OHIO? THE DO'S AND DON'TS OF VEHICLE REGISTRATION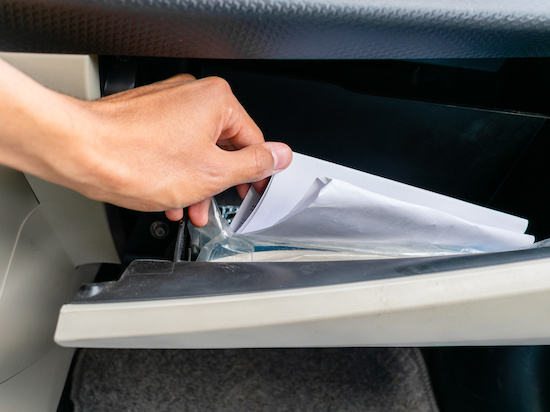 In 2020, Ohio ranked among the top five moving destinations for the first time in five years, according to U-Haul data
If you've lost your car title during the move, you need to apply for a duplicate title first. Depending on what state your car was titled in, you might be able to use an online service like eTags to help! The only other reason you may not be in possession of your title is because of a lien.

If the bank holds your title, you must send them a transfer request form. They will send your title to Ohio BMV. You just need to provide a copy of your loan agreement to a local BMV office to get the ball rolling on the paperwork. If your lien has been satisfied, but it's still recorded on your title, couple the title with the lien release from the bank and you're good to go!

Grab your driver's license or state ID card. By the way, you've got 30 days to change your driver's license. If you've got all of the applicable paperwork, this is a good time to take care of that as well. Might as well kill two birds with one stone, as they say! Along with your valid ID, you need current Ohio state vehicle insurance. Remember, rule of thumb: Insurance is required to register your car. Not the other way around. 
The last major requirement is a VIN inspection. You can easily take care of this at any Ohio deputy registrar license agency. The cost is $6.50 to have it completed. Have a look online to find out where it's located in your county. Another option is visiting an Ohio licensed dealership, but it's recommended to call ahead to schedule service and find out the cost as they vary.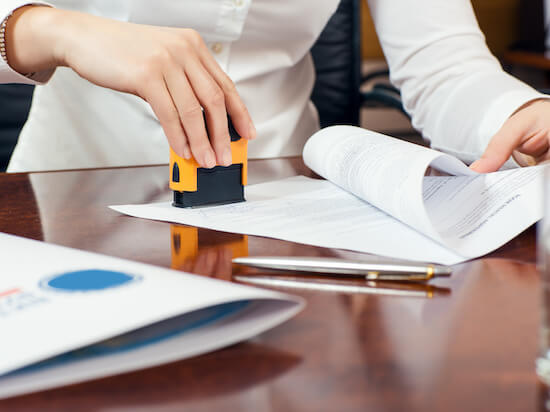 There are over 13,000,000 registered vehicles in Ohio
Don't forget your Ohio registration
Once you have these documents gathered, you'll head to a local BMV office to complete the transfer. When you get there, you must fill out the Application for Certificate of Title or form BMV-3774. This form will need to be notarized, so make sure you sign in the presence of the notary and not beforehand. Your fees will be calculated by the state including any sales tax if it's applicable. The fees for title and registration vary, starting at $15 and up. The total will depend on certain factors like vehicle type, fuel type and other factors.
In Ohio, titles and registrations are processed at two different offices.Title work is completed at county clerk's title office locations. Registration transactions are done at BMV offices. It's highly recommended to do some research before you go to either office to see if an appointment is required or walk-ins are accepted. 
The Ford F-150 was most-titled motor vehicle in Ohio in 2020
Title and register your out-of-state car online
There's an easier way to avoid the hassle of making multiple trips to get your vehicle newly registered in Ohio. eTags is a convenient third party private company that titles and registers vehicles online. The unique requirement for notarized documents in Ohio is made simple with eTags' certified virtual notaries.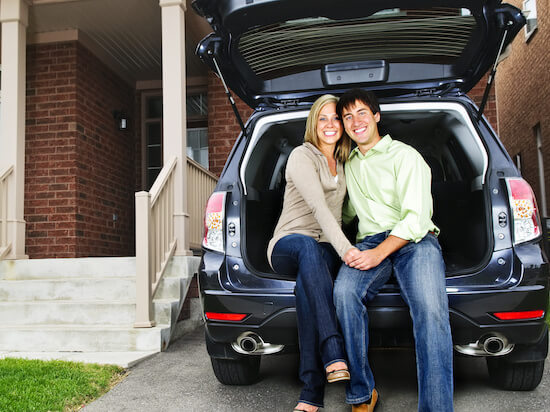 Complete and notarize the necessary forms from the comfort of your home using a private, secure connection. The team at eTags will walk you through the entire process making titling and registering your vehicle in your new hometown in the Buckeye state, easy and painless.