This year's St-Patrick's Day falls on a Friday, which means more people will be celebrating and for more days since the weekend follows. There will be plenty of drinking going on, making American roads scarier and more dangerous than usual.
Use eTags© to Quickly Complete Your DMV Service. Renewals, Title Transfers and More, All Online!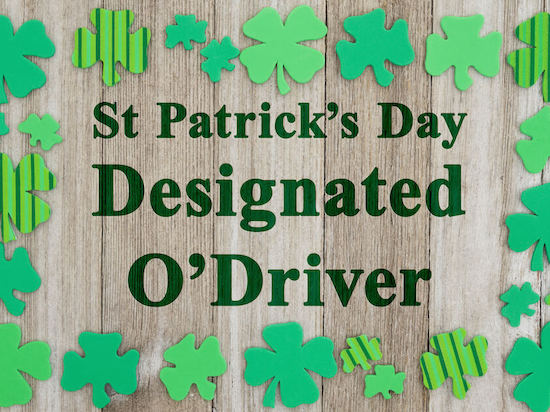 The United States Department of Transportation has already begun its safety awareness campaign for St. Paddy's, determined to bring awareness to "buzzed driving is drunk driving." The Dept. says the Irish holiday is one of the deadliest times on U.S. roads. During the 2016-2020 St. Patrick's holiday 2-day period, 287 lives were lost in drunk-driving crashes.
In 2020, there were 11,654 fatalities in drunk-driving crashes, that's one person was killed every 45 minutes in the U.S. — a 14% increase from 2019
Celebrate safely
If you plan on drinking green beer or anything alcoholic for that matter, arrange for a sober driver or a rideshare service like Uber and Lyft. There may even be driving programs in your local area. For example, last year, AAA initiated "Tow To Go:" tow truck transports for would-be impaired driver and their vehicle to a safe location within a 10 mile radius free of charge.
This year, Washington Regional Alcohol Program is offering free Lyft rides to people. All you have to do is enter SoberRide code in the Lyft app promo section and get up to $15 worth of free transportation. If those aren't options, try public transportation or plan for an overnight stay at a hotel, motel, or Airbnb. Whatever you do, don't get behind the wheel if you drink.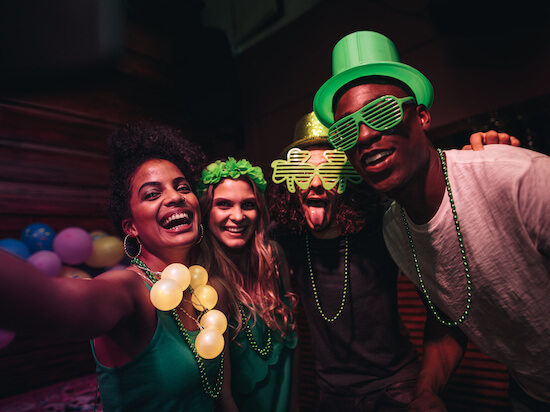 If you have your own party at home, invite anyone to stay over. Choose your plan before the celebrations begin, as alcohol impacts decision-making. If you're the designated driver in your group, take the responsibility seriously. There's no testing the luck of the Irish here.
About 30% of all traffic crash fatalities in the U.S. involve drunk drivers
Friends don't let friends drive drunk!
If you're going with friends and realize one had too many, take their keys away. As they say: Friends don't let friends drive drunk! Why? Let us count the ways…Slowed reaction time behind the wheel, harder to perceive distance and decreased hand-eye coordination. Always buckle up, and make sure your passengers have their seatbelts on; if you're driving you're responsible for all these lives.
SEE ALSO: DRIVING SAFETY GUIDE
Fines, penalties, jail time, and more St. Paddy's chaos
Charges for drunk driving range from misdemeanors to felony offenses, and penalties for impaired driving can include driver's license revocation, fines, and jail time. It's also extremely expensive. A first-time offense can cost the driver upwards of $10,000 in fines and legal fees. Fines and penalties depend on where you live.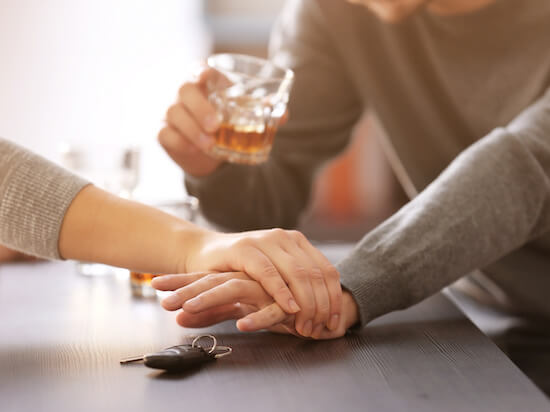 For instance, Florida's DUI laws state that if your blood alcohol level is .15 or higher, or you have a minor in the vehicle, the fine will be between $2,000–$4,000. In California, someone convicted of a first DUI faces imprisonment in a county jail for 96 hours to six months and is subject to pay a fine of $390 to $1,000.
Don't forget to eat and hydrate if you're drinking and never leave your drink unattended
Close to 150 million Americans celebrate the Irish holiday
On St. Patrick's Day beer sales increase 174% and spirit sales increase 153%. This according to a Wallethub report with data from the NHTSA, U.S. Census Bureau and more. The average person has 4.2 drinks during the shamrock holiday, while 32% of men admit to binge drinking. Plus, over 13 million pints of Guinness beer is consumed around the world on St. Patrick's Day.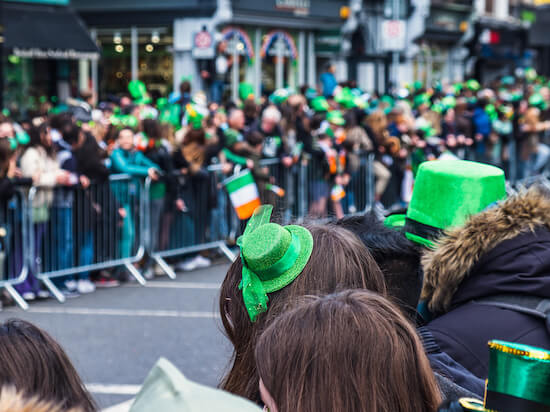 Wishin' you a wee bit of fun and a lot 'o' luck on St. Patrick's Day!