It doesn't seem right that a year where fewer cars were on the road is the same year where there were higher rates of car accidents. It also doesn't seem right that car accidents kill almost as many Americans as guns, but it's the sad truth. In 2020, around 43,000 Americans died either through gun violence or by suicide using a gun, according to the Gun Violence Archive. It's shocking to think that 42,060 Americans died in 2020 because of a car accident—a similar, harrowing number. 
Use eTags© to Quickly Complete Your DMV Service. Renewals, Title Transfers and More, All Online!
There's still hope in spite of these tragic statistics. Improved infrastructure and policies can help reduce the number of deaths that happen too frequently because of car crashes. That and increased awareness across the country of how to stay safe when you're behind the wheel.
Almost 43,000 Americans died from a gunshot, while 42,060 died from a car accident in 2020. 22,000 died from gun violence specifically—about half of car crash deaths
Fewer people drove in 2020 because of the pandemic. So, how did it become one of the deadliest years for drivers? In an article entitled "America's Car Crash Epidemic," Vox reports that some Americans took the emptier streets as an invitation to drive more quickly and recklessly. For instance, even though there were more drivers on the road in 2019, the following year saw an upsurge in traffic citations across the U.S.
California and Florida were in the top five states for people with the worst driving habits in 2019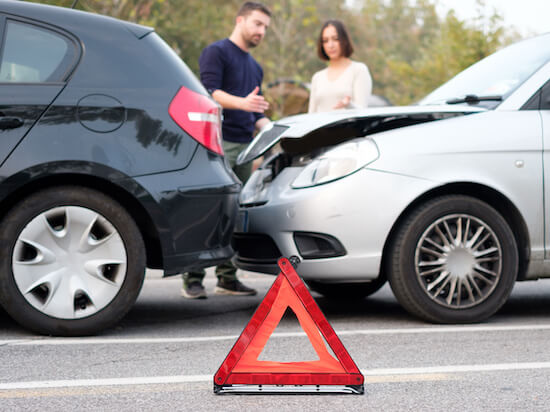 There's a strong link between poverty and car-related deaths
States like California and Florida have some of the worst drivers in the nation, making them especially deadly. Florida, in particular, can contribute a big chunk of car accidents because of DUIs. Mix this in with the fact that they have one of the lowest rates of insured drivers out of the 50 states, and you have a high rate of traffic-related deaths. Many Floridians live in poverty, which makes it almost impossible to pay for car insurance. The average cost of car insurance in Florida is $2,072 per year. In fact, according to WelfareInfo online, 1 out of 6.5 residents of Florida lives in poverty. A lack of effective public transportation makes this issue worse. 
SEE ALSO: CAR THEFT WENT UP 11% LAST YEAR
Poverty is one of the main reasons why people die in a crash in the first place, says the Vox article. Research shows that people that live in low-income areas often face a lack of sidewalks, streets that encourage safe driving speeds through their design, or marked crosswalks. This makes it hard for people to drive and dangerous for people to walk around.
At 15.5%, the Poverty Rate of Florida is slightly higher than the national average of 14.6%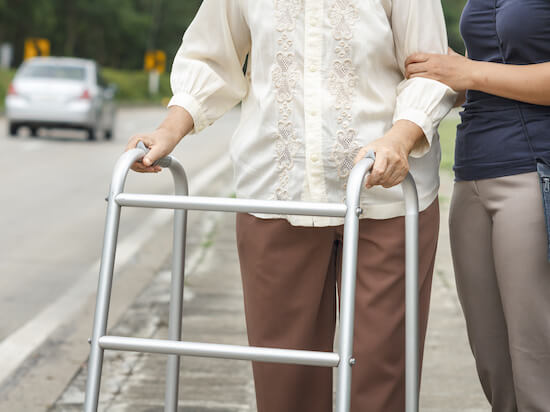 Pedestrians and older people are more vulnerable
People that live in low-income areas often face a lack of sidewalks, streets that encourage safe driving speeds through their design, or marked crosswalk. And since there's more of a chance that residents in areas like these can't afford cars, they unsafely walk around. A disproportionate amount of pedestrians in low-income neighborhoods get hit by cars. Older people living in poverty have an even higher risk of getting hit by a car while they walk since their senses and reaction times aren't as good as they once were.
Better infrastructure and better driving safety education can reduce the number of traffic-related deaths
Stroads are too wide & fast for people, but too narrow & slow for cars
Stroads can be found all across the United States. A stroad is a cross between a street and a road; a road too wide and fast to be safe for pedestrians while also being too narrow and slow for efficient movement of cars. Consider the country's large criss-cross roadways, which are dotted with retail stores. Stroads are areas where there are streets that share where people can walk and shop. These conditions combined with speedy frequent turns plus shared traffic with those walking and cycling means more chances for collisions.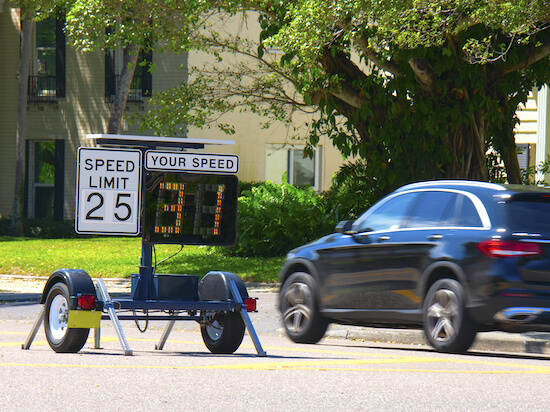 Some cities took the initiative to make the streets safer. New York City lowered the speed limit to 25 mph, tried to come up with ways to calm road ragers, and installed cameras to catch people speeding. It's no coincidence that traffic deaths reached their lowest point in a century after these measures were put in place; from 299 to 200 after 5 years!
Getting people to drive more slowly can help save lives. The chance of someone dying if they get hit by a car going at 32 mph is significantly less than getting hit by a driver at 50 mph. Traffic-related deaths are preventable when you know how to drive safely, in part. But the other part of the solution is building areas in a way that forces people to be safe drivers. Until then, America will continue to suffer from this public health crisis.
Stay safe and always practice defensive driving!