Do you Pokemon Go? There's a good chance you are one of the now millions of people that have downloaded the app. It's definitely the fad of the summer and capturing those Pokemon is a top priority for many of its users. Since it was first introduced to the gaming community in July 2016, it's jumped on the radar of every day people and safety organizations alike.
So, What is Pokemon Go?
Pokemon Go is a community based on online game in which players can compete as Trainers of rare and exotic "Pokemon" creatures. The app uses simulations of real world locations in which trainers are expected to hunt for, capture and train these creatures in order to rank high within the (online) community. You also compete with other trainers for ownership of Pokemon gyms, virtual spaces that can be located almost anywhere in a real world neighborhood. The bigger your collection of Pokemon and also gyms if your game is that tight, the higher you will rank.
Pokemon Go players can combine to build an online team or community. Since the game involves walking around to hunt for Pokemons and gyms, players inadvertently converge in real life locations to "hunt in groups". Needless to say, this unique feature has indirectly made the game a great way to exercise and socialize.
Save Money on Your Auto Insurance Bill, Compare Quotes Fast
While not what every Pokeman wants to hear when enjoying themselves immersed in the game, it is important for players to stay as alert as possible during game play. Cases have been reported whereby players have wandered into unknown and potentially dangerous territories in their quest to capture rare Pokemons including the guy who fell off a cliff and the one who was stabbed and kept playing. While the game is fun and a good way to exercise, players should always remember that safety should come first.
Tips on how to stay safe in a Pokemon Go World: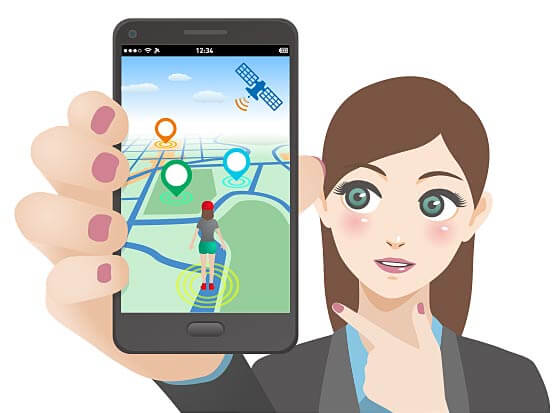 Do not play Pokemon while driving: Just like with texting and making calls, playing this game on your mobile while driving is not advisable since it will only serve to distract you from focusing on the road. Such activities are usually discouraged while driving because they lead to road crashes. Hence, if you must go in search of the rare birds by all means walk, don't drive.
Always be conscious of your surroundings when walking:

 While you walk around in your hunting expeditions, there is a tendency for you to focus on the screen of your mobile phone. For your safety, endeavor to occasionally take your eyes off the screen to scan your immediate surroundings. This is important especially when you are crossing the road, and also to avoid bumping into other pedestrians and the occasional obstacle.
Beware of danger lurking in dark and lonely places:

 While a vast majority of people play this game for fun and entertainment, there have been cases where some unscrupulous individuals have used it as an opportunity to lure their unsuspecting victims into lonely corners (in the guise of pokestops) with the motive to rob and assault them. If you must hunt in groups, be sure to do so only with people with whom you are well acquainted.
Beware of local trespassing laws when hunting for the birds:

 To avoid going foul of local laws, ensure you are well informed about locations with strict trespassing laws and steer clear of such places. Also be careful about "hunting" on private property especially in unfamiliar territories. A good rule of thumb is to always watch out for the "No Trespassing" sign.
Pokemon Go is fun and its getting people out and on the move but it is important to watch out for your safety while on your hunting expeditions. Other things you can do to stay safe include not straying too far away from familiar territory, being aware of the weather condition before setting out, traveling with some basic supplies like your wallet and even water if you are planning on a long hunt. Pokemon Go and stay safe.