There are plenty of types of trailers to choose from, depending on your needs: From boat trailers to utility trailers used by gardeners, construction workers, and the like, to travel and camper trailers for road trips and even snowmobile trailers.
Use eTags© to Quickly Complete Your DMV Service. Renewals, Title Transfers and More, All Online!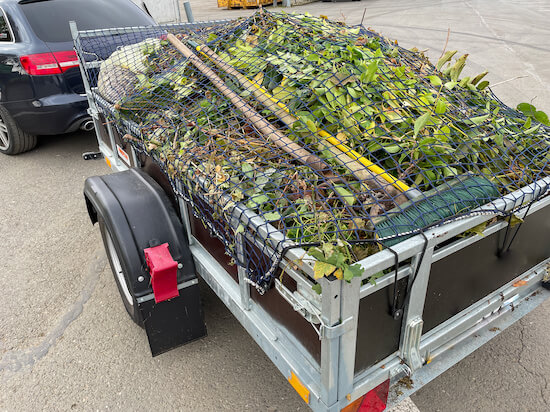 If it's non-motorized and you can tow it with your own vehicle, it's probably a trailer. The trailer title and registration details below are for trailers with Connecticut titles, not for out-of-state, as those have a few different requirements such as a VIN verification.
Most trailers are registered as camp trailers in Connecticut
Connecticut Trailer insurance coverage
If you're using your trailer for personal use, the state of Connecticut doesn't require you to have it insured. But the vehicle towing it must carry auto insurance. The liability coverage will extend and protect you in case you're responsible of injuries and damages when pulling the trailer.
One thing to note though is that if there's equipment theft or weather-related damages, you won't be covered through insurance since those aren't collision/accident-related.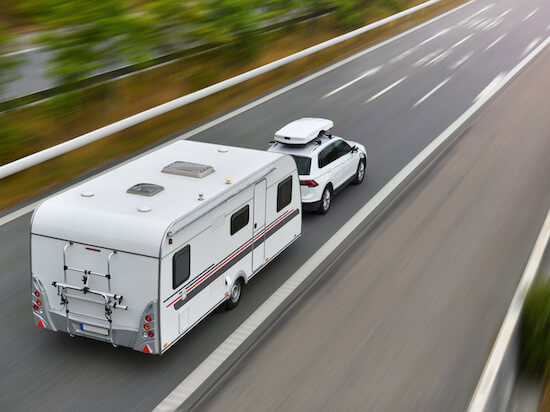 Trailer title Form H-13B
To ensure you're listed as the owner of your newly-bought trailer, the seller must sign the title over to you. Your title is your proof of ownership. To legally transfer and register the title to yourself, you must complete a Connecticut registration and title application knows as Form H-13B.
You may be able to use the previous registration as title
If you bought your trailer in Connecticut, and it's newer than 20 model years, the proof of ownership is your title. But if it's an older model, before the year 2003, you can use the previous owner's registration instead of the title.
There's a sales tax on the trailer registration too
The trailer weight makes a difference
You won't need a title for your trailer if it weighs less than 3,000 pounds, like a small travel trailer or utility one. Unloaded weight is generally between 2,000-4,000 pounds. For more context…A large travel trailer like one you'd take on a road trip is typically over 4,500 pounds. A 5th wheel camper weighs almost 13,000 pounds.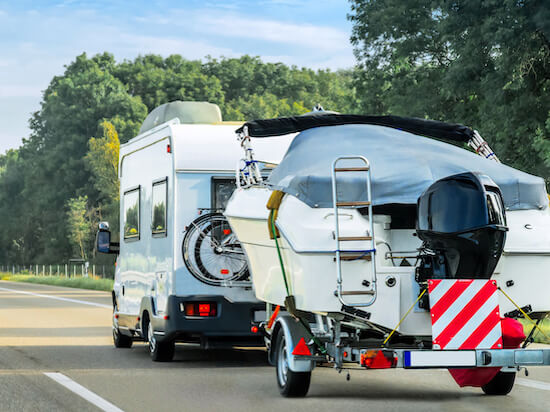 Don't forget the bill of sale, also known as Form H-31, which will have the seller's name and price, as well a full description including color and model year
SEE ALSO:EXPIRED CONNECTICUT REGISTRATION HAS FINES UP TO $300
To recap, to title and register your Connecticut trailer
• you must have the seller sign over the title to you
• you must have a bill of sale
• you must complete Form H-31
• You must have a form of identification like CT driver's license
If you owe property taxes or have unpaid parking tickets, you won't be able to register your trailer
Online trailer title transfer and registration
You can skip the Connecticut DMV visit and title plus register your CT trailer online. eTags will "walk" you through the process including all forms needed and requirements. Just answer a few questions as you go through the process, and complete your order in just a few minutes.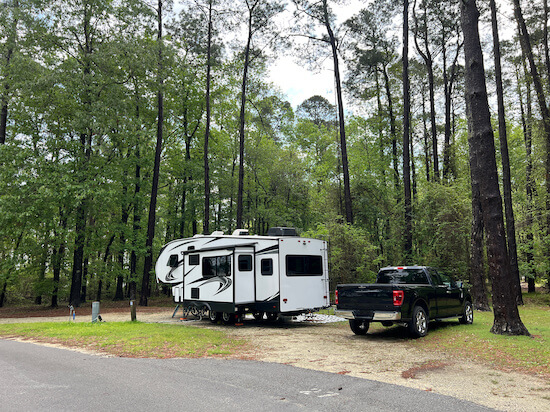 You can finish up all the DMV paperwork with eTags, plus you'll have access to a title specialist in case of questions or more documents needed. eTags has over 350,000 five-star reviews, and operates in over eight states. For a quick and convenient transfer title and registration for your Connecticut trailer just visit eTags.com