Nationwide, motorists must register their wheels so they can legally drive on public roads. Whether you drive a gas-powered sedan, electric vehicle, RV, SUV, motorcycle or pickup, a vehicle registration is needed. So is auto insurance by the way!
Use eTags© to Quickly Complete Your DMV Service. Renewals, Title Transfers and More, All Online!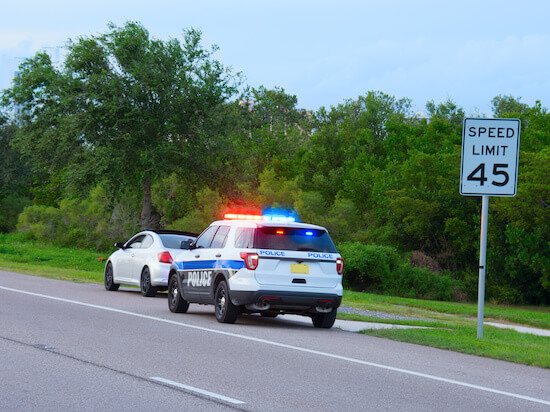 License plate fees typically go to cities and counties for various infrastructure projects like roads and bridges. Registration funds also pay for DMV administrative fees, and state's highway patrol for more traffic safety on shared roads.
Connecticut's emissions testing program examines almost 1.3 million vehicles every year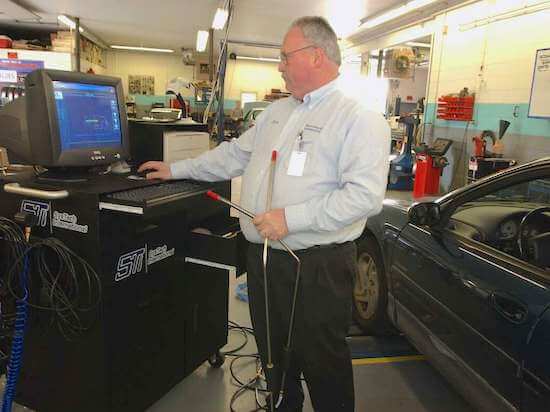 A car needs an emissions test, but a motorcycle doesn't
In Connecticut, you must renew your vehicle registration every two years, along with an emissions control systems inspection. The Constitution State has its own Emissions Program to ensure vehicle pollutants meet EPA and Clean Air Act regulations. If your car, SUV, or truck is younger than four years old, then your vehicle doesn't require an emissions test.
Motorcycles and farm vehicles are exempt from the CT Emissions Testing Program. If you drive an electric vehicle (as in fully electric, not a hybrid), know that it's also exempt. No testing needed. If your vehicle is from 1996 or older, then your wheels also doesn't need to be checked for pollutants. Should your vehicle fail the emissions test, you must find out the underlying reason for the exceeded allowable emissions standards. Then make the necessary repairs so your car, SUV, or pickup can be retested within 60 days.
In Connecticut, if your vehicle registration has expired for two years or longer, you must get new license plates
What to expect from an expired vehicle registration in CT
If you're caught behind the wheel of an unregistered vehicle in Connecticut, you can get a fine between $150-$300 by state police. You can get pulled over for expired tags, non-visible license plates or no plates at all. These infractions are known as non-moving violations. You can even get fined if you're not driving, like for example if you're parked. A police officer can choose to run your plates and discover they're expired.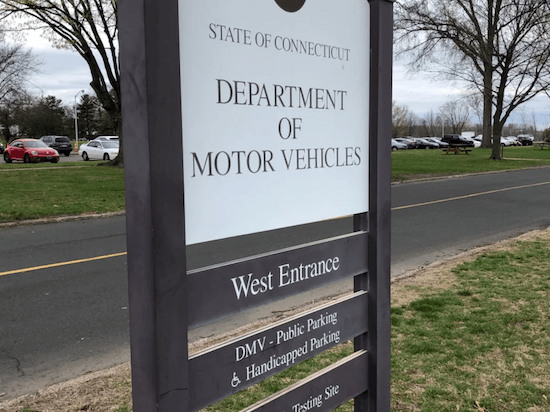 To make matters worse you can possibly get your driver's license suspended, not to mention the vehicle impounded. Typically impound is more likely to happen if your tags are expired for more than six months. The CT DMV typically sends your license plates renewal notice about 45 days before your registration expires. This is to ensure you have enough time to renew.
SEE ALSO: HOW TO REINSTATE SUSPENDED DRIVER'S LICENSE IN CONNECTICUT
Aside from the registration fees, an expired plate means there's a late fee to add to the DMV cost
You can renew your car registration at a local Connecticut DMV or online with a private company like eTags. Renewing online means you're not driving anywhere or waiting in crowded rooms to get the paperwork done. In fact, a digital-first company like eTags will also send you reminders every two years via email or text, so you're sure to never drive with an expired license plate.
If you have an unresolved matter in regard to your auto insurance, the CT DMV can deny your car registration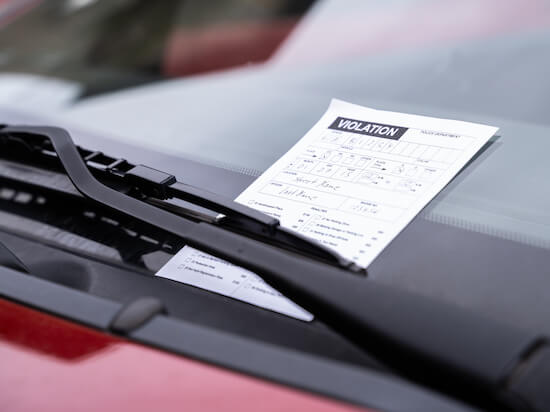 One last note on Connecticut registration about compliance issues
The Constitution State allows its DMV to deny vehicle registration and registration renewal if a driver has certain compliance issues that aren't resolved. For instance, outstanding parking tickets. So if you have unpaid parking tickets, there's a chance you'd be denied renewing your tags until you settle the matter. If you haven't paid your property taxes, the CT DMV reserves the right to deny your registration. Of course, emissions testing reports must be up to date.