Just about every person who can drive doesn't think twice about driving night. If you need to make a run to the store, meet up with friends, or whatever the obligation, getting behind the wheel when day or night is a part of daily life.
However, few people likely ever stop to consider the danger of reduced visibility when driving at night. As many road crashes are recorded during nighttime in perfect weather as are recorded during bad weather conditions like snow, thunderstorms, and dust storms. Poor lighting conditions, poor color and depth perception, and fatigue all combine to make night driving more challenging than driving in the daytime. However, with appropriate steps taken, you can enjoy a safe driving experience at night.
Basic Safety Tips for Driving at Night: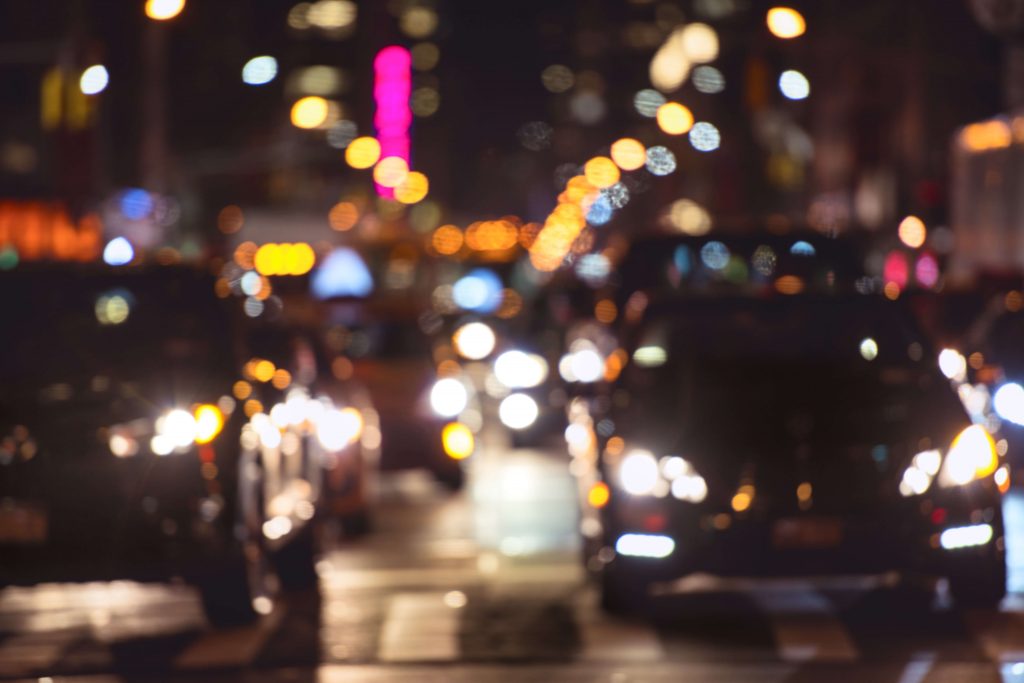 It is important to stay alert and sober: One of the crucial requirements for safe driving at night is for you to stay alert and sober during the drive. Some of the things you can do to achieve this include ensuring that you are well rested and refreshed before embarking on the trip, avoid taking drugs that cause drowsiness, avoid drinking alcohol both before and during the journey, and generally avoid using your mobile phone or engaging in other activities that may distract you from concentrating on the road.
Use your headlights correctly: When driving at night, not only do you need to have your headlights on; you also need to have them aimed correctly. This way, the road ahead will be better illuminated, and there will be fewer chances of your headlight beams momentarily blinding oncoming drivers. Furthermore, ensure that the headlamps are free of dust, grime, and other substances that may obstruct or dull the illumination from the lamps. You should also avoid the light from oncoming traffic beaming directly into your eyes and impairing your vision.
Maintain safe a driving speed: When driving at night, your range of vision is considerably reduced. Hence, you don't get to see obstructions with as much time ahead as you would in the daytime. To improve your chances of avoiding possible collisions, always maintain your speed within limits recommended for night driving. Additionally, increasing the distance between your car and the vehicle in front will also give you enough braking distance to avoid ramming into them in case of an emergency.
Maintain constant eye movement: One very effective trick for staying awake while driving at night is to ensure that your eyes are constantly moving. Monitor the road around you; watch out for obstacles ahead of, and around your vehicle. Obstacles could be in the form of animals crossing the road, a broken down vehicle, the stump of a fallen tree, or even pedestrians and cyclists staying too close to the road. Focusing your eyes only on the middle of the road will make you less aware of your surroundings and increase your chances of drifting off to sleep.
Take occasional rest stops to combat persistent fatigue and sleepiness: Fatigue and sleepiness are two major factors that undermine the alertness of drivers at night. In addition to making conversation with your passenger(s), a more effective way to handle these challenges is to take occasional rest stops. This will leave you refreshed and more alert when you recommence your journey.
While doing all of the above will helpful, it is important that you also observe other daytime driving safety routines. These include things like fastening your seat belt, adjusting your seat, setting your mirrors right, and keeping your mobile phones and other gadgets away, to mention but a few. All these and more will go a long way in ensuring that you; as well as other road users, enjoy a safe night driving experience.
Save Money on Your Auto Insurance Bill, Compare Quotes Fast