With so many teenagers being involved in drunk driving injuries and fatalities, a campaign for public awareness has stepped up a notch with the latest campaign from MADD.  This nonprofit organization has always stood against drunk driving and has come up with several campaigns to prevent crashes from DUIs.
In MADD's (Mothers-Against-Drunk-Drivers) original Articles of Incorporation, their stated mission is to:
Aid victims of crimes caused by drunk driving or driving under the influence of drugs.

Increase social and public awareness of driving under the influence.
In recent years, MADD added one important task to its role in the fight against drunk driving: End Drunk Driving.
It has come a long way; it has grown to accommodate an office in each US state and is present in each province of Canada. According to MADD, casualties have been reduced to nearly half because of their campaigning against drunk drivers.
Save Money on Your Auto Insurance Bill, Compare Quotes Fast
Holiday Partying, drunk Driving and Safety
With the end-of-year festive season well underway, having a drink or two at a holiday party is the norm. It's when you down more than you should and get behind the wheel that a fun time can turn into a deadly one. You may think you have everything under control, but in actuality your judgment and reaction time are impaired by even the smallest amounts of consumption of alcohol and also drugs. A BAC tester may be of some help in helping you identify your level of impairment, but in more cases you'll likely just become over-confident based on questionable results.
The Tie One On For Safety Campaign emphasizes the importance of designating a sober driver before the celebrations commence to ensure everyone has a safe ride home. As a host of the party, you could responsibly offer other means of transportation like call-ahead taxi services, a stay for guests who are under the influence, and maybe even consider offering only non-alcoholic beverages. We get it. An alcohol free party can result in an empty room but think about all the hangovers you'll save people from!
MADD's TOS campaign has participating organizations like Nationwide and Uber, and their involvement helps increase public awareness. As the National Presenting Sponsor, Nationwide helps MADD to organize events that allow victims to come out and share their stories with an audience, to help victims' families and friends come together to heal, and to help others plan ahead for the festive season by releasing reminders. MADD and Uber are teaming up to make it easy for party hosts to purchase Uber rides for their guests.
The Sobering Reality
The last few months of the year are a great toe for getting together with family and loved ones to enjoy the festive season. But, unfortunately, this time of the year also correlates with an increase in preventable crashes. The day before and day of Thanksgiving have proven to be the deadliest for many motorist but Christmas and New Year's are not too far behind. As many people travel home for the holiday, the statistics for DUI arrests as well as DUI crashes are much higher during these holidays that at any other time of the year. Independence and Memorial day also prove to be dangerous times to be on the road.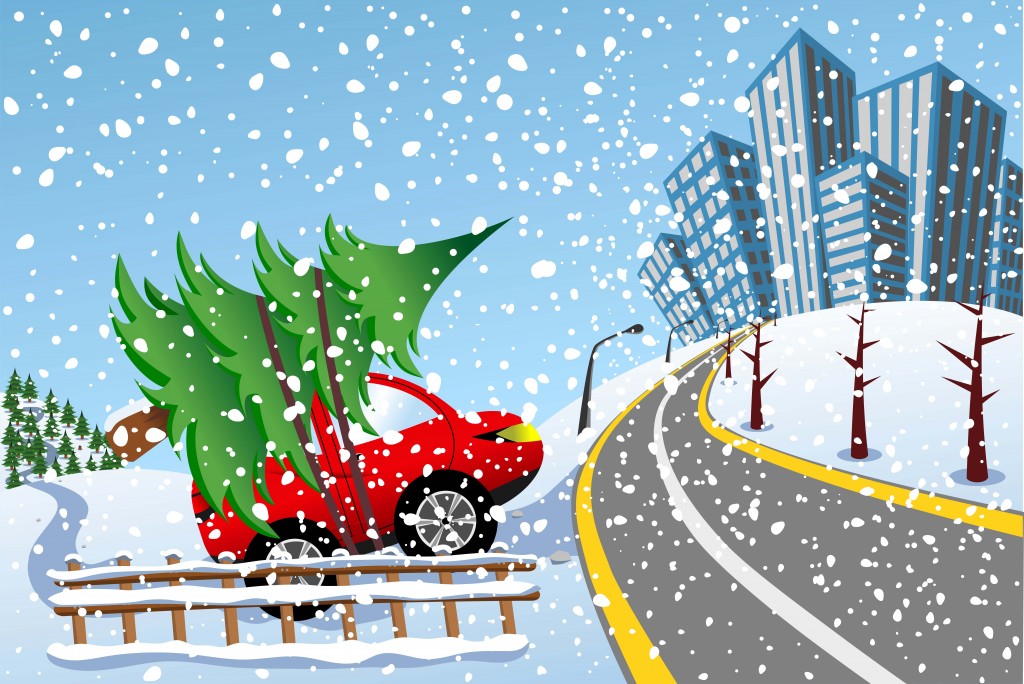 Recent years though have seen a marked decline in injuries and deaths from drunk driving crashes due to constant vigilance from law enforcement agencies and social awareness publicized by various organizations. Statistics show that there has been a decline of 56% in fatalities on Thanksgiving from the past 30 years. New Years Eve has seen a decline of 28% and Christmas has seen a whopping 83% decrease in fatalities! That's definitely good news.
Law enforcement agencies play a huge role in implementing and curbing drunk driving. They work tirelessly through the festive seasons and various yearly holidays. This holiday season, let's all work make to make their DUI checkpoints less fruitful and your festive evenings more enjoyable As they say, prevention is better than cure – preventing drunk driving is the cure.