Taking your practical on-the-road DMV test is the final step before obtaining your driving license.
Examiners will be expecting drivers to be prepared because restarting the entire process could be a real hassle. But, don't panic, just stay focused.
It should go without saying that approved drivers follow what the examiner asks during the test with confidence and understanding.
However, knowing how to speed up or park your vehicle is not enough. Debunking myths holding you back from passing your driving test increases your winning chances by far.
Save Money on Your Auto Insurance Bill, Compare Quotes Fast
Here are 5 driving tests Myths (and why you must debunk them).
Good drivers always pass the exam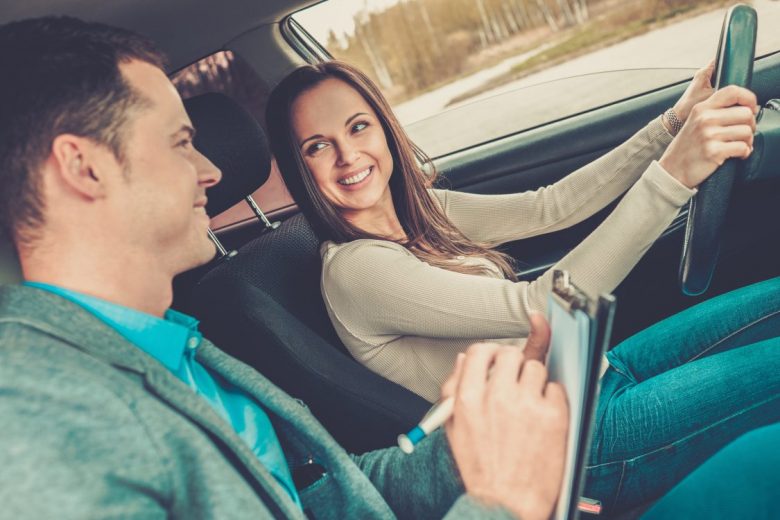 Keep things in perspective. Do you know of anyone who admits he/she is a terrible driver during a driving test? Surely not.
We all believe we are good drivers. Be convinced that your examiner will observe how good you are at braking or parking your vehicle.
Apart from that, the examiner also cares about your quality as a driver. In other words, you need to show a clear understanding of rules of the road as well.
Failing the first time will automatically give you a pass on the second attempt
This myth applies to both, the written and the road test. Take a mature step and learn from your mistakes.
If you are taking the written exam for the second time, there's little chance you'll get the same questions. In fact, the questions are taken from a database that stores over hundred possible choices.
Don't take an easy path. Get your driving manual, learn from there, and go through previous written online tests to make a great comeback.
When it comes to the road test, you better start getting more practice, ask for feedback, or hire a driving instructor to gain more familiarity and confidence. There is no cheating here.
Practice test aren't necessary
Always remember that passing a driving test is more than understanding how things work. Good drivers gain expertise from previous mistakes they made during practice.
Taking free permit practice tests gives you a general idea of what to expect on that day of your written exam. It really tests your actual knowledge.
The more practice tests you take, the better for your confidence. Some practice test sites have sample level questions and they even adjust to the state where you are applying from.
There's already a set number of drivers who pass the exam per day
Have reasons for failure but never excuses. Having a quota of passes sounds more like an easy excuse rather than a reason for your failure. Delete that myth from your mind once you decide for a second attempt.
Simply, examiners have no interest in the number of people that take an exam on any day. In fact, they are only concerned that the roads are safe, and everyone drives accordingly.
Plan your route ahead and you'll pass the exam
Never take things for granted. Once again, the likelihood of getting the same questions during a road exam is minimal. Unless you are the lucky one, examiners will always play with the surprising element.
That said, there are many route options for examiners to take you on. It all depends on the examiner and his/her discretion to evaluate your driving skills and understanding.
If your examiner decides to take you on an alternate route, remain level-headed and apply everything you learnt with caution and consistency. Good luck!