Photo via Mod DB
Use eTags© to Quickly Complete Your DMV Service. Renewals, Title Transfers and More, All Online!
---
Have you ever dreamed about owning any of the most expensive cars in the world?
Oh well! Unless you are a super-rich car enthusiast or a wealthy kind-of royalty, you may not be able to afford these extravagant vehicles.
These attention-grabbing cars are calling the shots, outperforming anything that rolls in four wheels, and becoming the ultimate expression of motoring in 2018.
Get seated and fasten your seatbelt because we are featuring the World's Most Expensive Cars in 2018.
McLaren Senna: $1 million
Taking the name after the Formula 1 driver, Ayrton Senna, this beautiful vehicle is McLaren's latest road legal track-ready ride that combines adventure and prestige.
Many car lovers agree that this vehicle offers an excellent combination of power and design, rolling on a carbon fiber structure, with a 4.0-liter twin-turbo-charged V8 engine.
SEE ALSO: 9 Florida Auto Shows For Auto Enthusiasts in 2018
Arash AF10 Hybrid: 1.2 million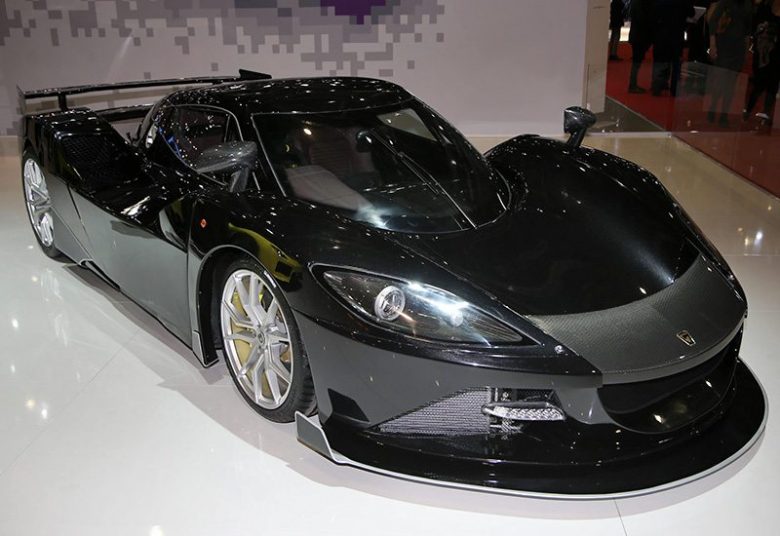 Just because Arash Motor Company is not a famous auto manufacturer, it doesn't mean they can't impress you.
This hybrid supercar offers a 6.2-liter supercharged V8 engine, and electric motor at each wheel, and an unbeatable all-wheel drive performance. Simply amazing!
Mazzanti Evantra Millecavalli: $1.2 million
This Italian Sportscar was created by Mazzanti Automobili inventor Luca Mazzanti and designer Zsolt Tarnok.
With a restricted number of units produced by year, this Italian machine offers a new, bi-turbo 7.2-liter V8 engine and has rated at 1000 horsepower.
Zenvo TS1: 1.9 million
This new Danish machine features an in-house designed V-8 engine boasting a flat-plane crank and solid superchargers. The 5.8-liter mill rates at 1,163 horsepower and 811 pound-feet of torque.
With a production volume of 15 cars per year, Zenvo has equipped his new vehicle with a gorgeous carbon fiber structure.
SEE ALSO: 14 Most Hilarious Super Bowl Car Ad Spots Of All Time
Ferrari Laferrari Aperta: $2.2 million
This supercar has been designed to break boundaries with its cool features and popular design. Few vehicles can reach this level of power.
With a 963-horsepower owing to the combination of V12 engine and electric motor, this vehicle has a top speed rates that goes over 217 mph.
Pagani Huayra Roadster: 2.4 million
This Italian super vehicle has changed from its previous versions showing lighter features. It resembles a powerful Formula 1 race vehicle and has received great reviews in the industry.
Taking The Huayra name after the God of the wind in the Inca Empire, this supercar features a 6.0-liter, twin turbocharged Mercedes-Benz AMG V12 engine.
Koenigsegg Regera: $2 million
Never underestimate the impact of newcomers in the auto world. In fact, Koenigsegg is a Swedish auto manufacturer that has been adding innovation, eco-awareness, and versatility on their vehicles.
The hybrid Regera features a V8 engine and electric motors that produce a combined 1500 horsepower. When this vehicle drives under 30 mph it uses its electric motors pulling efficiency at its best.
Bugatti Chiron: $2.7 million
This supercar is a clear example of luxury because of its elegant edges and well-rounded design. It features 4 large turbochargers and engages in 2 stages to deliver a flat torque peak of 1.180 lb-ft between 2000 and 6000 rpm.
Equipped with an updated 8.0-liter W16 engine, this machine rates at 1500 horsepower and is alluring enough to convert any skeptic into a loyal believer.
Aston Martin Valkyrie: 3.2 million
The Valkyrie, designed and created in collaboration with Red Bull racing, has gone through heavy changes compared to its previous versions. Now expect a more aggressive cutaway bodywork and upgraded interiors from now on.
This supercar runs on a lightweight car fiber structure and packs a mid-mounted V12 engine. Just like in the Formula 1, this car delivers a clean design and sophisticated engineering.
Lamborghini Veneno Roadster: $4.5 million
This luxurious roadster excels at aerodynamic efficiency with a performance that easily adapts to everyday roads. If you are a sports-driving lover, you'll find this racing machine absolutely unbeatable.
As you check its coolest features, driving this vehicle gives you the indescribable sensation of flying while on the road. It features a 6.5-liter aspirated V12 engine and a top speed of 355 km/h.