For more than 2 decades, a 57-member, independent panel of automotive journalists in the North American release a list of cars to contend for the North American Car of the Year Award. This year,  the winning automobile was unveiled at Detroit Auto Show.
The credibility and widespread acceptance of the NACTOY lies in the fact that it is not awarded by a single media house, publication, or website. The panel of over 50 automotive journalists is selected from across the US and Canada and are objective throughout the selection and voting process.
Among other things, the major factors which the independent panel of jurors considers for a car to qualify are innovation, design, handling, safety, customer (driver) satisfaction, and base value. Based on these criteria, the panel of jurors released a list of 19 cars to contend for the 2016 edition of the coveted automotive award. The cars which made the cut were:
Acura ILX

Audi TT

BMW 7-Series

Cadillac ATS-V

Cadillac CT6

Chevrolet Camaro

Chevrolet Malibu

Chevrolet Spark

Chrysler 300

Ford Mustang Shelby GT350

Honda Civic

Jaguar XF

Kia Optima

Mazda MX-5 Miata

Nissan Altima

Nissan Maxima

Scion iA

Scion iM

Toyota Prius
During a December conference, 3 cars were announced as the finalists: the Chevrolet Malibu, the Honda Civic, and the Mazda MX-5 Miata. The following is a brief review of each of the 3 finalists with a highlight of some of the factors that could have possibly contributed to their success in making it to the finals of the fiercely contested NACTOY:
Save Money on Your Auto Insurance Bill, Compare Quotes Fast
Honda Civic – The Winner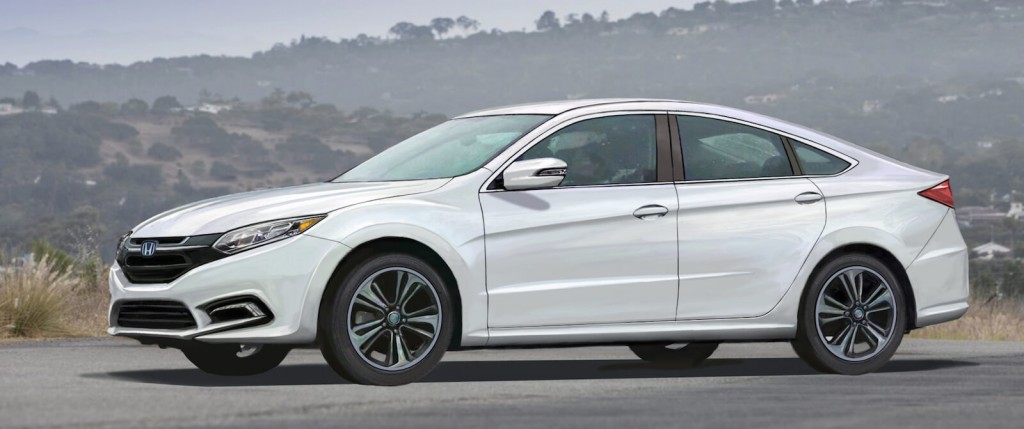 Many consider this car the epitome of evolution in car design when compared with older generations of the one of Honda's most successful car series. With 203 points, this beauty took the gold. This is not the first victory for the Civic. It first won in 2006 and it looks like 6 is a lucky number for it. Although more can be said for the interior design than its exterior, the 2016 Civic is still sleek enough to elicit positive response from die-hard Honda customers (and there are many of them).
With a very effective lane keep assist, adaptive cruise control, and a collision migration braking system, this 2016 NACTOY finalist offers superior handling and safety technology. The turbo engine is quick and smooth going from 0-60 mph in 7.2 seconds. It does the quarter mile in 15.5 seconds at a speed of 92.4 mph and takes a span of 123 feet to brake from 60-0 mph, enough to guarantee nods of approval from many drivers. The entertainment tech also combines to make this car a winner for drivers of all age brackets. At $18,000 starting MSRP, the 2016 Honda Civic is still an affordable vehicle providing a good bang for the buck.
Chevrolet Malibu – 1st Runner Up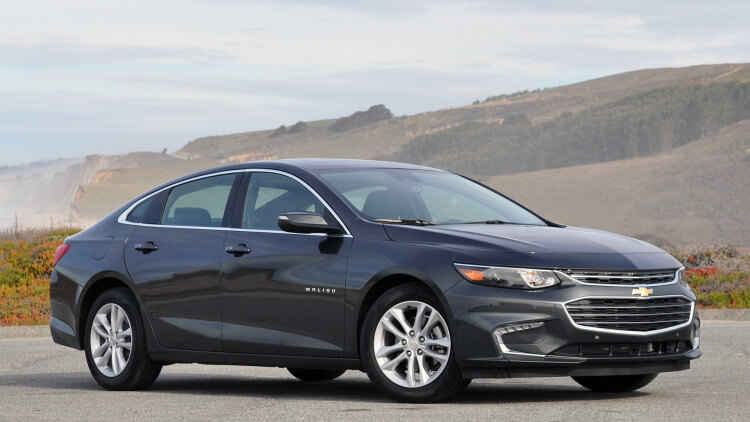 With its lighter weight, redefined style, plush interior, and innovative technological add-ons, the 2016 Chevrolet Malibu earned second place with 181 points . Designed to be longer and lighter than its predecessor, this sedan affords its occupants more leg room than the previous model.
With an acceleration of 0-60 mph in 8.5 seconds, a braking distance of 127 feet from 60-0 mph, a quarter mile time of 16.5 seconds at 84.6 mph, and a 6-speed automatic transmission, the Malibu doesn't leave much to be desired for safety and driver satisfaction. At a base price of $25,895 (MotorTrend estimates), this car is certainly a good bargain for the money.
Mazda MX-5 Miata – 2nd Runner Up
This fourth-generation MX-5 Miata took the very respectable 3rd plate position with 146 points. With the shortest and lowest overhangs of any sports car on the roads, this roadster is a product of stunning designing innovation. With convincing road-holding abilities and dual-pinion power steering, the MX-5 Miata makes for near effortless handling. Bar the more than obvious road noise, this car practically has no knocks. With a 155hp engine and 6-speed gear, it hits 0-60 mph in 6.1 seconds and does the quarter mile in 14.6 seconds at 93.3 mph. the braking distance from 60-0 mph is just 11 feet north of 100 feet. The gorgeous interior and exterior of the 2016 Miata is sure to easily win the affection of even the hardest of critics.
Our congratulations to the winner and all the finalists!