Updated on April 27, 2020
Your role as a driver is to drive defensively, pay attention to the road signs, and acknowledge other drivers you share the road with. But first what does defensive driving means?
The standard Safe Practices for Motor Vehicle Operations, ANSI/ASSE Z15.1, defines defensive driving skills as "driving to save lives, time, and money, in spite of the conditions around you and the actions of others. Following those habits not only keeps you safe while on the road, but helps creating awareness against feckless driving.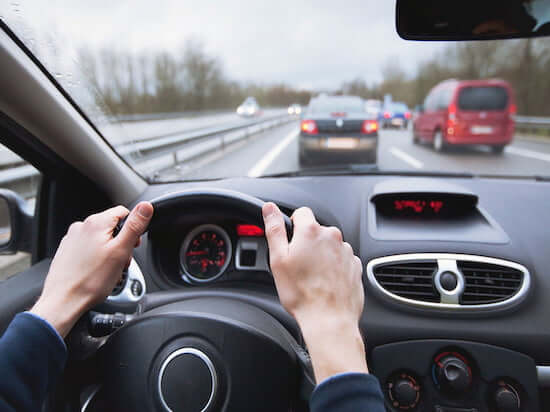 However, you won't be safe just by making sure you stay in your lane or following the rules, you'll also need to anticipate what other drivers close to you are planning to do, which requires utmost concentration. A concentrated driver drives responsibly and, of course, knows how to handle hostile drivers who unpredictably disrupt your safety.
Save Money on Your Auto Insurance Bill, Compare Quotes Fast
Of course, you can't control people's mind, nor actions, but you can watch out for reckless drivers by putting in practice everything that means driving defensively.
Having said that, here are 7 hidden secrets you didn't know about driving defensively.
Your safety comes first
Never lose your concentration and avoid road rage while on the road. Developing those reactions can only increase the risk of getting involved in a car crash. You're strongly advised to avoid tailgating as you need to have enough space to react against any unexpected maneuver or abrupt stop caused by the driver in front.
More importantly, always your seatbelt and lock your cars to avoid being thrown out of the vehicle in an accident.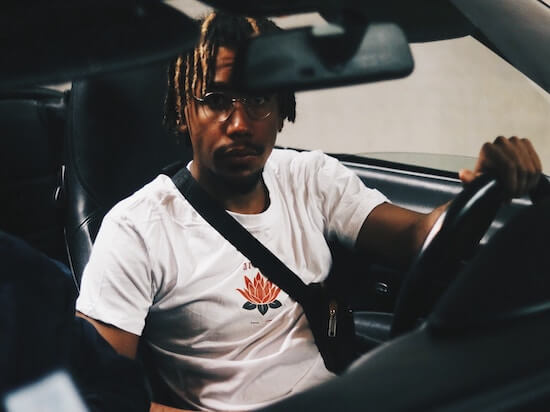 Check your surroundings and stay focused
Pay attention to the road in front of you and check your side plus rear mirrors before making any maneuvers that could put other drivers at risk if not done correctly.
Keep your distance from aggressive drivers by slowing down or pulling over, so you don't put yourself at risk. Hostile drivers often appear during rush hours, so watch out! Remember you also need to pay attention to pedestrians, cyclists, and pets along the road.
Never rely on other drivers to be safe
It always feels splendid to be courteous with other drivers while on the road, but that doesn't mean you need to make assumptions.
When it comes to your safety, you're in charge of making your own decisions. For example, if you're getting onto the highway, don't assume that the other driver is going to allow you to merge.
Always expect the unexpected and be prepared to anticipate any last-second maneuvers that may jeopardize your safety.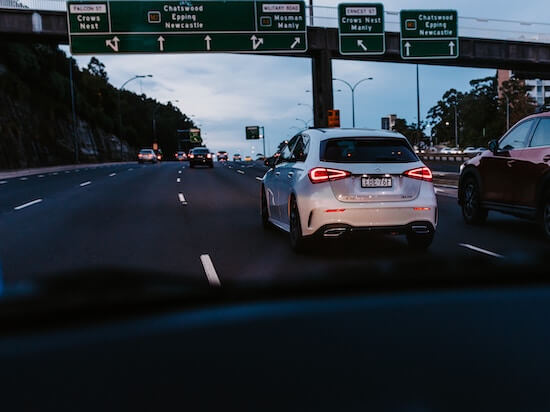 Plan alternative routes
Like in any other life situation, staying safe means finding a way of being visible for everyone and seeing everything that's around you. So, you're advised to think of an alternative path if you feel that you're getting stuck and unsafe.
Look for other vehicles and examine your current position to determine what's the next best route to get to your destination safely.
Tailgating is dangerous
Drivers are usually at risk of hitting the car in front, which is the reason why using the 3 to 4 second rule is ideal to avoid accidents. Keeping a prudent distance with the vehicle in front of you helps you anticipate unexpected moves by giving you more time to gradually press the brake. It also shows that you understand what it means to drive defensively.
However, this rule only works in smooth traffic under optimal weather conditions. During adverse weather conditions, say rainy days, you'll need to increase the time and the distance between cars.
Avoid excessive speeding
Always remember that speed limits are just ideal indicators to adjust when driving along the road. However, you're responsible for adjusting your speed according to the conditions of the road.
Excessive speeding is not a viable idea for any driver, regardless of experience, as it makes complicated to control the vehicle if something goes wrong. Remember that the only way to control your vehicle is by controlling your speed.

Distracted driving is an epidemic
There's no way you can be good at driving while texting or making a call. In fact, you are just getting part of the distracted driving epidemic that's taking over the roads.
A distraction is an activity that keeps your attention away from the road, which is a highly risky. Apart from using your phone while driving, other type of distractions include: eating or drinking while driving, changing the radio station, grabbing items far from your seat, drowsy driving, etc.
Be cautious, and be safe!
SEE ALSO: Should We Now Raise The Minimum Legal Driving Age?