Updated March 20,20202
Are you planning on buying a used car any time soon? You've probably been searching for attractive, budget-friendly choices, but you're hesitant about closing the deal. The fact is that nobody wants to buy a car with issues that can go unnoticed, which is more of a possibility with second-hand car.
Buying a car, like any other big asset, takes time and research. You don't want to overpay, purchase a lemon, or feel obliged to buy because a salesman spent a long time assisting you. The trick is to protect yourself by doing as much as research as possible. According to AutoNews, consumers currently purchase about 40 million used vehicles annually with an average of 6.75 years between transactions.
It's important to spend time comparing options so you can set yourself apart from more naive buyers. There's no need to feel pressure though, just do your homework and make sure you tick every box on your buying checklist. Continue reading for 10 tips oh how to buy a used car without making mistakes and don't regret your decision later. Don't forget to enjoy the buying experience!
Look for fair prices
There are some sites that allows you to get more information about a vehicle, whether you're buying from a private seller or a dealership, so you can get details on the used car's condition and mileage for  better insight.
Save Money on Your Auto Insurance Bill, Compare Quotes Fast
Just make sure to submit your detailed preferences, such as make, model, color, and so on, to get several estimates.
Talk to the owner about the car
Read or ask for reviews about the vehicle you're planning on buying ,so you have a better idea of flaws or potentials flaws, both in the short and long term. Look for the vehicle's crash test scores and safety ratings too.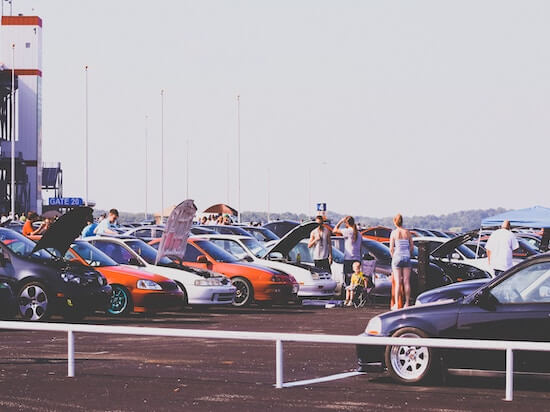 Make sure the vehicle hasn't been recalled
Find out whether the vehicle is on the list of recalls with the National Highway Traffic Administration's database. If so, don't buy the vehicle until the seller can prove that the case has been addressed.
A huge number of vehicles are recalled every year owing to safety-related issues that weren't fixed.
Request the VIN and run a history report
Ask the seller to give you the Vehicle Identification Number (VIN) and run a history report to find out whether the vehicle has been in accident or had a flood damage that you're not aware.
This same report also shows a vehicle's odometer reading or any salvage title from a total loss declaration by the insurance company.
Arrange an in-person visit to see if the car is in good condition
Pay attention to any sign of rust or other serious damage in any exposed or hidden side of the vehicle. If you spot something unusual, ask the seller for more information, so you have a better understanding of the car's maintenance.
Ask for the vehicle's title and any other service records
Checking for the title of the used car is a way of ensuring the seller is the legal owner of the vehicle and/or authorized to sell it. Service records are crucial as it shows information about how well the seller took care of the vehicle.
You're advised not to buy a car that has been in a serious crash or went through significant repairs such as  an engine overhaul or transmission rebuild.
Test-driving is a no-brainer
You can't make your decision without getting behind the wheel, and see how the drive feels once you're on the highway or any road where you can test how the vehicle performs.
Pay attention to any unusual sounds while driving, and make sure you feel comfortable once you're inside the car.
Does it feel better than your current or previous car?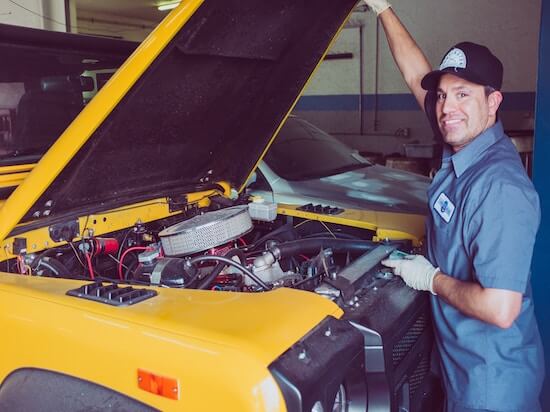 Ask more questions
Don't be afraid to inquire and ask questions about the vehicle. Whatever comes to mind, whatever you're concerned about. In the end you want to be comfortable with this asset.
Who drove the vehicle? Did you buy is new or used? Why are you selling it? Is there anything you didn't like about the car? Every question matters.
Take the car to a mechanic you trust
Take the vehicle to your local mechanic and let them do a general inspection before agreeing to make any used car purchase.
The money you'll pay for it will be meaningless compared to the amount of money you'll have to pay if the car has issues in the future.
Check for any remaining warranties
If the vehicle is only few years old or has low mileage,  you could benefit from the warranty once it's transferred to you.
Make sure you add time of ownership on your checklist and discuss with the seller, so you could benefit in the event of an accident or other issues.
SEE ALSO: Is Modern Car Tech Contributing To More Distracted Driving?