Are you new to Ohio? Chances are you might be. U-Haul's data from 2020 shows that Ohio is one of the top five places in the U.S. people are moving to. If you just moved to the Buckeye State, you'll need to register your vehicle. This is probably on your to-do list of many tasks you need to get done once you settle in. Don't put this one off—it's simpler than you think.
Use eTags© to Quickly Complete Your DMV Service. Renewals, Title Transfers and More, All Online!
Cuyahoga, Geauga, Lake, Lorain, Medina, Portage, and Summit counties require a valid E-Check certificate before you get on the road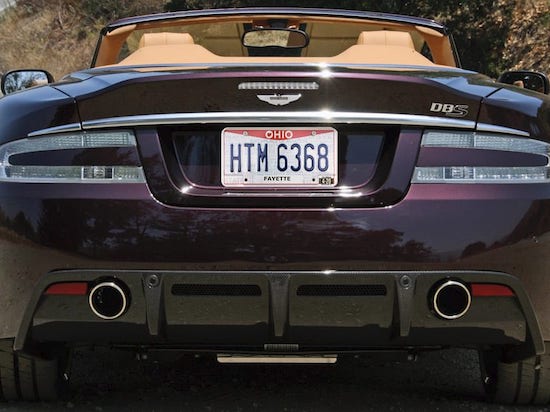 Do realize you must register your vehicle in Ohio to drive it
You need to register your automobile when you move to a new state. That's not just in Ohio. This applies to almost everyone who moves across state lines. You'll need to do this once you get a new job, sign a lease, buy a home or enroll children in school in most cases.
In general, make sure to have these documents on-hand (not packed away) when you get an auto tag:
• Vehicle's title
• Signed Financial Responsibility Statement
• Tax ID number for automobiles registered with a business
• Driver license, state ID, or social security number
• An E-Check certificate in most states (Ohio included)
There's a chance you won't need an emissions test depending on where you live in Ohio. You'll need an emissions test, or E-Check, in the following counties: Cuyahoga, Geauga, Lake, Lorain, Medina, Portage, and Summit.
The address on your driver's license and registration needs to match to legally drive in Ohio.
Don't get stuck at the BMV
Before you get stuck in line, check out the BMV's estimated wait time through its website. Despite the fact that you can do this, it doesn't mean it'll stay that way once you arrive. A local news source in June 2021 noted there was a 6-hour wait at one BMV location in Pataskala, Ohio. Risk an all-day affair or choose an alternative option. Many states let you register your automobile online with third-party private companies like eTags who titles and registers vehicles online in various states including Ohio, California, New York, Florida, Maryland, Pennsylvania, Illinois, and Connecticut.
The base vehicle registration fee in Ohio is $34.50, but doesn't include the additional fees you'll need to pay on top of it
Do your research on what fees you'll have to pay
In Ohio, it costs $34.50 for the registration fee alone. This doesn't include any local taxes. It also doesn't include additional fees if your vehicle is hybrid or electric. If you have a hybrid car, you're looking at $100 for each year your registration covers. For plug-in electric automobiles, it's $200. Check beforehand instead of assuming what you'll owe.
Don't assume what you'll need
If you buy a new vehicle, the dealership more often than not will sort out your registration for you. Getting a new car out-of-state or secondhand makes this process a bit trickier. For instance, new Ohioans buying a used car with two previous owners will need a signed, notarized power of attorney from the original person listed on the registration. That, or an Authorization to Register (form BMV 5736) to legally transfer it over. Missing this step means more time you'll have to wait to get on the road.
Don't wait until the last minute
There is only a short grace period for vehicle registration in Ohio. After 30 days of residency, don't be surprised when you get a fine when you try to get a new license plate. Be prepared to pay a hefty fee of up to $150 if a cop catches you driving around with an invalid tag. The Ohio BMV offers $20 temporary plates if you're waiting for yours to arrive.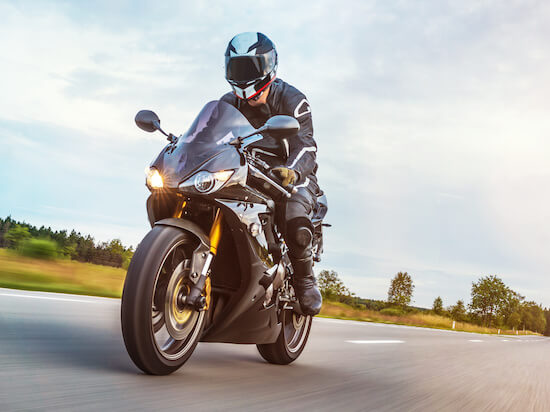 Do realize what types of vehicles require registration
If you can drive it, you might need registration for it. In Ohio, that includes church buses, RVs, motorcycles, and even snowmobiles. There are exceptions, like in the case of the farm machinery.
SEE ALSO: OHIO TAGS FOR OTHER TYPES OF VEHICLES; RV, SCOOTER, AND MORE
One out of eight employees in Ohio work in the farming industry and this state is home to 77,800 farms as of 2020. Have a trailer? Check out ORC 4503.01(U) of Ohio's code that tells you whether you may or may not need a license plate for it.