Ohio has plenty of drivers on the road with a variety of vehicles thanks to all its wonderful seasons. From snowmobiles to ATVs, Ohio has it all. In fact, the Buckeye State is known for its best snowmobiling trails including West Branch State Park which has eight miles worth of trail and Mohican Memorial State Forest.
Use eTags© to Quickly Complete Your DMV Service. Renewals, Title Transfers and More, All Online!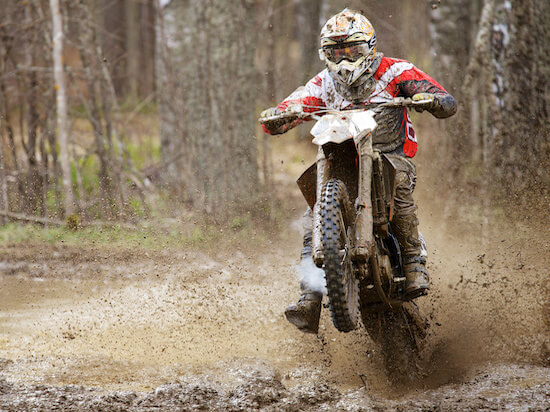 Ohio also has some great areas for off-road motorcycles or dirt bikes. Bear Creek Ranch and Pike State Forest are popular dirt biking trails in OH. Bear Creek Ranch has 26 miles of trails across 180 acres, just south of Canton near East Sparta. For the most part in Ohio, the process of titling and registering cars, minivans, SUVs, trucks, and motorcycles is similar. But some types of vehicles have different and specific requirements. For example, APV's, motorhomes, and scooters.
In Ohio, all-purpose vehicles don't include golf carts or utility vehicles meant to transport materials or cargo
APV and ATV tags in Ohio
All-purpose vehicles (APV) or all-terrain vehicles (ATV) like trail bikes, mini-bikes, and off-highway motorcycles (OHM) need to be registered in Ohio. But only APV and OHM vehicles need a title (one you need before getting OH tags). If you bought an all-purpose vehicle directly from a dealership, the APV title has to be in your name. The dealer has 30 days to sign over the title to you.
SEE ALSO: HOW TO RENEW OHIO TAGS
If you bought this type of vehicle from a private seller, make sure the title is transferred to you at time of sale. The penalty for an unregistered APV, snowmobile or off-highway motorcycle is between $50 and $100. Registration certificates and decals for those are good for three years, and expire on December 31 of the last year.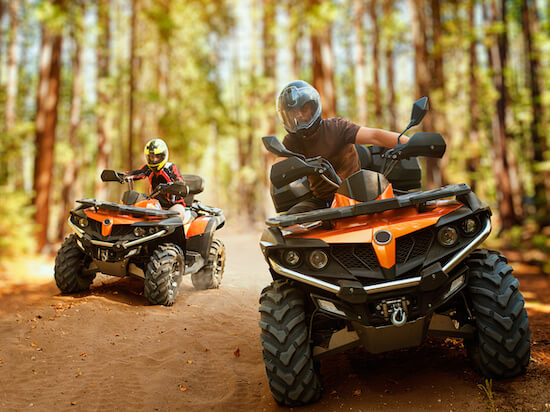 For those just visiting OH, to operate an APV, OMV, or snowmobile on Ohio you have to apply for a temporary permit at the Deputy Registrar's Office if where you're from doesn't have tags requirements. That permit allows you to use an all-purpose vehicle for a year.
Custom-built cars in the Buckeye State
To get tags for a custom-built vehicle, the only difference with traditional registration in OH is the added inspection. There are OH state highway patrol inspection stations across Ohio, including in Brook Park, Columbus, and Troy. Before a self-assembled vehicle or a salvage vehicle can be titled in Ohio, an inspection of the vehicle must be completed. This inspection is intended to verify the ownership of all parts of the custom-built vehicle plus review all the required documentation. This inspection is not meant for certifying the safety of the custom-built car.
Canoes, kayaks, and rowboats are eligible for an alternative registration; smaller registration decal and doesn't require registration numbers to be painted on the side
OH mopeds and scooters
Yes, Ohio tags are needed for mopeds and scooters. The moped need a rear license plate, but not a title. A moped in OH is defined as having two or three wheels with a motor of no more than a 50 cc and 1 hp, that can travel over 20 mph. Scooters, dirt bikes and other motorized bikes that aren't mopeds are categorized as motorcycles in Ohio.
On the other hand, to ride a scooter in the Buckeye need a motorcycle license or endorsement, and are required to follow all the traffic and safety laws that apply to motorcycles. A scooter has to be registered, titled, and insured.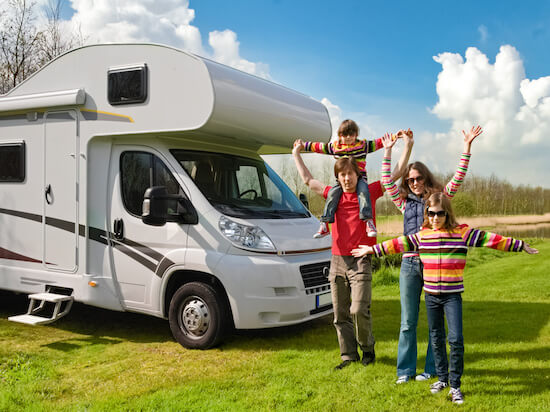 OH motorhomes, trailers, and such
For recreational vehicles (RVs) including motorhomes, the process to get tags is the same as a conventional registration. Depending on the size/weight of your RV, the OH registration cost will vary. All travel trailers, including fold down campers and truck campers (over 4,000 lbs.) have to have a title in Ohio. These types of vehicles must be registered too. You need a photo ID, title, any required inspections, and pay you registration fees. But boat trailers and utility commercial trailers less than 4,000 lbs. don't need a title.
Any vehicle last previously registered or titled in another state must have a physical inspection done before being titled in Ohio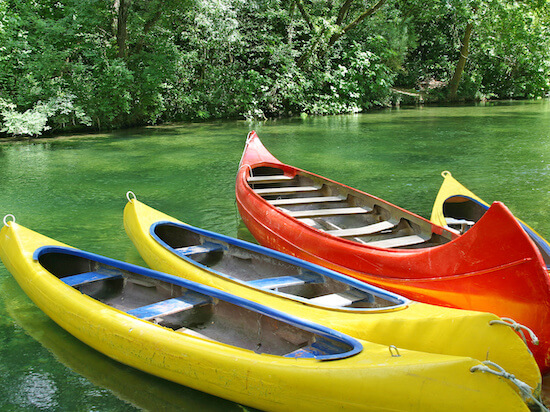 Boats, Canoes, and more watercrafts in Ohio
The Ohio Division of Parks and Watercraft requires all recreational vehicles to be registered. This includes boats, kayaks, canoes, and paddle boats.But kiteboards, lifeboats, boats from other countries, paddle boats and documented commercial don't need a registration. Boats registered in another state in Ohio waters for less than 60 days don't need to be registered. All boats 14 ft and longer as well as outboard motors 10 hp or more must have a title.