Summer: Freedom, Joy, and HEAT. From Florida to California, Texas to New York, summers are only getting hotter. As you're out and about with the family, you may be tempted to leave your children in the vehicle for just a minute while you run into the grocery store to grab something. Or, your young one may find the car an ideal place to play hide-n-seek while you're tidying up the house or even taking a mid-day nap.  No matter how your innocent child, or even your pet, ends up alone in your car, the results could be deadly.
Each year, an average of 38 children die from vehicular heatstroke from being intentionally or unintentionally left alone in the car or from having become trapped after entering a car on their own. So far this year, 11 children have lost their lives. For pets, that number is unknown since many deaths go unreported. That's why the National Highway Traffic Safety Administration (NHTSA), Safe Kids, and other safety advocate groups across the country are teaming up to help raise awareness for National Heatstroke Prevention Day on July 31st.
Helping Spread the Word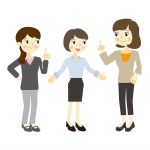 This year will be the 2nd annual event, and it's an opportunity for everyone to help out. You don't have to work for the NHTSA or have years of experience in medicine to do your part to protect children and pets from vehicular heatstroke. Here are some of the ways you can help bring awareness to this very serious issue:
Educate Yourself:
Many people, even those who are parents, aren't fully aware of how dangerous a hot car can be. Temperatures can rise almost 20 degrees in just 10 minutes. That means if the outside temperature is 80 degrees, the temperature inside a car would be 100 degrees in 10 minutes or even less.
A child's body heats up 3 to 5 times faster than that of an adult's because their systems are not yet able to cool as efficiently as an adult's system. At an internal temperature of 104 degrees, the internal organs begin to shut down and at 107 degrees, the child will likely die.
The three main reasons why children die of vehicular heartbreak is because they are forgotten by their care giver, the child was intentionally left there while the parent ran a quick errand, or the child entered the vehicle on their own and became trapped.
Educate Others:
Social media has power. At every available moment, share a link or a few words on Facebook, tweet your followers, and get social with a message that is important. Yes, I'm sure your friends and family are always at the edge of their seats waiting for your next lunch pic or gym update, but surprise them with a different message every once in a while. One that can save a life.
Word of mouth has more power. Although it may seem like people have forgotten how to talk to one another, it's like riding a bike so get back on. Share what you know about child vehicular heatstroke in every conversation you can. Read more tips and facts about kids and hot cars here to share with friend and family. They just might tell their friends and family about it making your message spread that much farther.
Make a Commitment:
If you are a parent, make the commitment to never intentionally leave your child alone in the car. Use visual reminders like a stuffed animal in the front seat or your phone and wallet in the backseat to remind you of the children presence in the car's rear seat. If your child is missing, don't forget to check in the car; including the trunk.
Anyone, parent or not, should make the commitment to immediately alert the authorities if you see a child alone in a car. That child may have only minutes before they begin to sustain serious, irreparable injury. Act quickly and take action to ensure the child's safety.
What Happens to a Child Left in a Hot Car?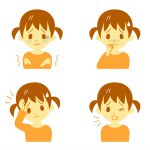 Hyperthermia, or heatstroke, occurs when a person's body is not able to lower its temperature. A child, or pet, trapped in a car will quickly begin to experience heatstroke symptoms like headache, dizziness, nausea, and confusion due the green-house effect that happens within parked car. The body will:
Save Money on Your Auto Insurance Bill, Compare Quotes Fast
Sweat profusely until there is no more fluid that can be excreted
Experience a drop in blood pressure which hinders the ability of the heart to pump oxygen throughout the body
Shut down internal organs that are not vital in lowering the body's temperature
Rush blood to the extremities where the potential to dissipate heat is stronger
Brain damage can ensue, the heart can fail, and of, course, death can occur. If you see a child or adult with heat stress symptoms, call 911 immediately. While waiting for paramedics, move the individual to a cool environment, remove unnecessary clothing, apply water to their skin, and fan them as much as possible.
Good Samaritan Laws
Every state, including the District of Columbia, has established Good Samaritan Laws. These laws are crafted to provide individuals with the right to do what's necessary in order to save a person's life without receiving civil charges. Good Samaritan Laws differ from state to state, so it's important that you educate yourself. For a full list of Good Samaritan Laws by state, you can visit the ISSUU website.
For this National Heatstroke Prevention Day, show your support by educating yourself and others about the dangers of vehicular heatstroke and make the commitment to never leave your child or pet alone in the car and to act when you see a child in danger.