Starting from 1956, the month of May has been earmarked as the National Bicycle Safety Month in the US. Additionally, the month outlines specific weeks and days to bike to work and school.
Use eTags© to Quickly Complete Your DMV Service. Renewals, Title Transfers and More, All Online!
One of the most prominent sponsors of this event is The League of American Bicyclists, which provides resources to interested persons to plan an event in their local areas.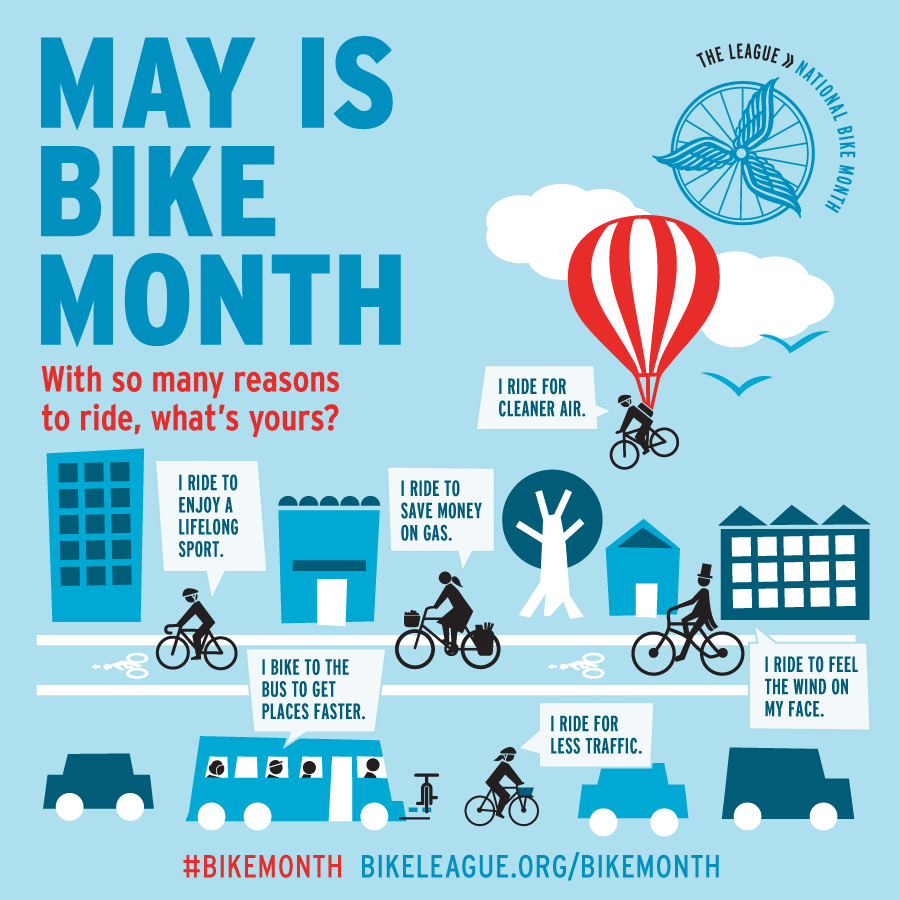 Another agency that is actively involved in promoting safe bicycling habits among Americans is the National Highway Traffic Safety Administration (NHTSA). According to the U.S. transportation secretary in 2014, Anthony Foxx, "We encourage bicycling as a great way to get to work, get in shape or just have fun, and encourage a 'safety first' mentality for all who share America's roads". The agency encourages cyclists and drivers alike to always put safety first in order to "save lives and reduce injuries for everyone". This is in direct response to the increasing number of casualties from road accidents involving bicycles and cars, as seen from available statistics.
Although road safety is a year round responsibility for all road users; bicyclists and drivers alike, the National Bicycle Safety Month is a unique opportunity for you to loosen up and enjoy a ride with your family and close friends, while educating yourself and others about the importance of road safety and responsible riding.
Bicycle Safety tips 
The cliché, "use your head, wear a helmet", can never be overused as far as bicycling safety is concerned. The helmet is perhaps the most effective safety gear for preventing death from head injuries in bicycling accidents. For better results, make sure to wear a properly fitted helmet that meets the safety standards of the Consumer Products Safety Commission (CPSC).

Always inspect your bicycle before hitting the road. Make sure that all parts, including the handlebar, brakes, pedals, chains, and tires are in good condition and functioning properly.

Obey traffic regulations, paying special attention to traffic signs and road signals and markings.

Always ride along with, not against the flow of vehicular traffic.

Always dress to be visible while on the road. Your kit and gear should be made from bright colored fabric and materials. For night riding, wearing reflecting clothing and having lights on your bicycle is important.

While on the road, you are responsible for your safety and that of other road users. Hence, you should remain focused and avoid any activities that will distract you. As a rule of thumb, avoid using electronic gadgets and also driving in an alcohol impaired state.
By developing safe riding habits, you are not only helping to ensure safer roads, but also serving as a source of positive influence to other riders, especially those who regard you as a role model. The "Be a Roll Model" campaign is championed by the NHTSA to encourage bicyclists and other road users to "model safe behaviors to enhance the safety of all road users". You can visit the NHTSA website for more tips on how you can become a good Roll Model.