Many people store their cars during the cold winter months. Sometimes it's a vintage car, sometimes it's a high-performance convertible that's out only in the summer. It's important to prep your vehicle before you store it for several months, ensuring it's in good condition the day you decide to take it out for a spin.
Use eTags© to Quickly Complete Your DMV Service. Renewals, Title Transfers and More, All Online!
DMV paperwork: PNO
Another thing to think about with long-term car storage is the paperwork. Depending on where you live, you may be able to place your vehicle in a non-operational status. For example, in California you can file for a planned non-operational also knows as a PNO. This basically means that your car won't be driven, towed, stored, or parked on public roads or highways for the entire vehicle registration year.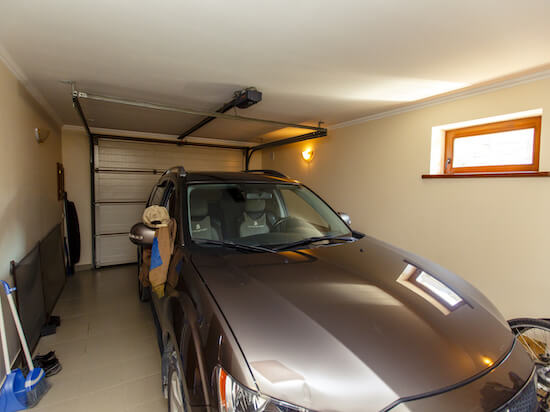 To file for a PNO in California, you need your license plate number, and VIN #, and pay the filing fee. If at any time the vehicle is in operation or it's parked on public roads, then typically the full registration and penalties for that year are due.
The CA DMV accept PNO fillings up to 60 days before registration expires or up to 90 days after registration expires
Parking your car long-term
First, determine where you'll be storing your vehicle. Since you can't park it on public roads or property, you need to find a private place. This could be your garage if you have one, an indoor car storage facility that you can pay for every month, or perhaps a close friend or relative that has a secure space for it on their property.
The point is to have the vehicle covered from the outside elements, in a stable temperature. Add a bit more protection by using a tight-fitting car cover, and secure with its buckles and straps. And if you must leave your vehicle outdoors, make sure you get the all-weather protection type of car cover.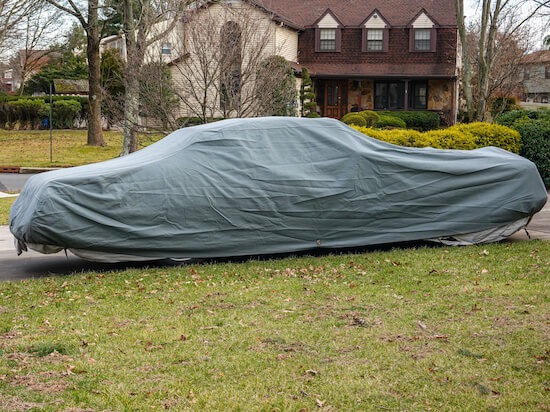 Keeping the battery in good condition
When thinking about where to leave your vehicle long-term, consider having it close by to a friend or relative if you'll be temporarily away. To ensure the vehicle's battery remains functional and that certain car parts like the engine stay lubricated, someone will have to drive it around for about 15 minutes at least every two weeks.
If driving it around every 14 days is not possible, you could disconnect the negative battery cable. You may lose a few preset settings you had such as your car clock. You could also buy a battery tender to ensure that your vehicle will start up when you want to get behind the wheel again. The battery tender delivers just enough electric power to prevent the battery from discharging.
SEE ALSO: WHAT'S THE DIFFERENCE BETWEEN TRADITIONAL OIL & SYNTHETIC
Go a step further when cleaning your car and polish it with a coat of wax for extra protection while it's in storage
Cleaning the vehicle
Once you know where you'll be storing your vehicle, clean it. If you've been driving your car before storing it, it's most likely covered with bird droppings, debris such as leaves, and so on. These can damage your car pain while the vehicle is in storage. Don't forget the tires, and fenders' undersides and such. Look for tar, mud, grease, and dirt.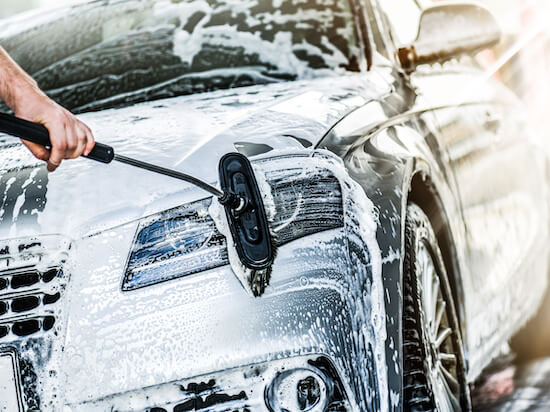 Inflate tires to avoid flat spots
Check tire pressure to ensure they're properly inflated. When a vehicle stays parked for long periods of time, the tires could develop what's known as flat spots due to the weight pressing down. The tires develop some sort of tire memory, remembering the stationary position they were in for a long time. Some drivers decide to put the vehicle on blocks to prevent flat-spotting.
If you're storing your vehicle for more than a month, it's worth changing the oil before you put it away. The used oil has contaminants that could be damaging to the engine
Keep rodents out
Your vehicle has tons of space for critters to hide, and plenty of car wires for them to chew and gnaw on. So cover any gaps, cracks, and holes where you think a mouse or squirrel could enter, such as the exhaust pipe or an air intake, or even the engine bay.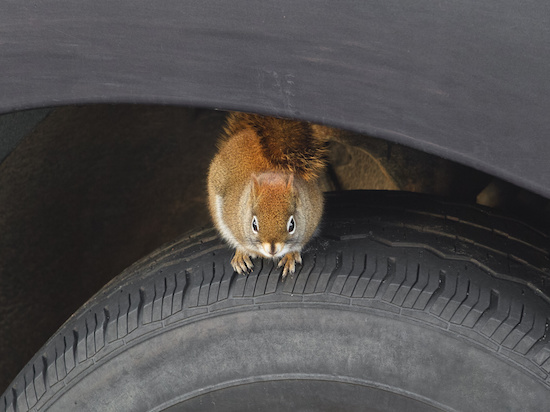 Make sure there's no trash around the vehicle, because that would attract critters even more. For even more protection, you can try applying peppermint oil or bitter apple spray to the wires to deter rodents when they start chewing. The taste and smell will repel them. Some people put out traps in their garages when storing their vehicle long term. Rodent tape and mothballs are another way to go.
In cold winter months, rodents are looking for a warm place such as your car. It's sheltered, dark, comfortable, and quiet
Keep up with insurance payments
You could save money if you cancel your car insurance while the vehicle is stored away, but that may result in higher rates when you start driving again. The gap in insurance can lead to a higher premium later. Also, if something happens to the vehicle while in storage such as theft, or when you're taking it out to ensure the battery is in working order you won't be protected when on the road.