So it's time for an oil change and the mechanic asks you "traditional oil or synthetic oi?"
Now what? Do you know the difference? Let's start with the basics!
Motor oil lubricates the engine's key components, so they don't corrode and stay cool. The oil coats the components to prevent friction between them, and cleans the engine by removing dust and dirt. The oil consists mostly of petroleum, synthetic chemicals, or a mix of both.
Traditional or regular engine oil is processed from natural, unrefined petroleum product of crude oil. On the other hand, synthetic engine oil is artificial, all chemicals mimicking crude oil. It has additives and no petroleum. You can choose a fully-synthetic car oil change or one that uses a blend of several oil bases including regular motor oil.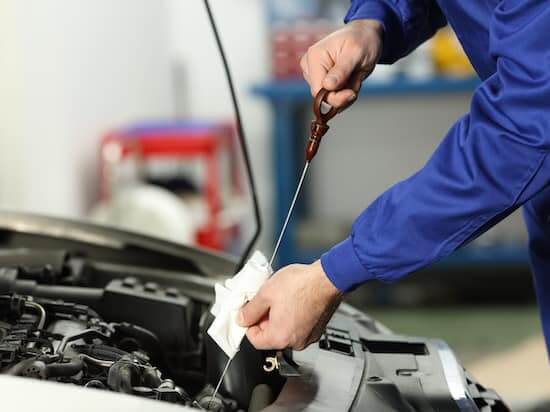 The right for oil for your car's engine
Regular oil can degrade and even cause corrosion when exposed to certain conditions like contaminated water or gasoline, extreme heat. Sludge and deposits can also decrease the engine's efficiency and performance. To add to these disadvantages, traditional motor oil can evaporate in the engine's exhaust stream due to heat. If you're just leasing a car, and plan to return it for a newer model, regular engine oil will work just fine.
Save Money on Your Auto Insurance Bill, Compare Quotes Fast
Synthetic motor oil can withstand all those conditions due to superior oxidation and  high-temperature stability which protects the engine from breaking down. The better handle on temperature allows synthetic oil to stay thin, for better circulation in the engine, thus coating components better.
SEE ALSO: CAR MAINTENANCE FOR THE EVERYDAY DRIVER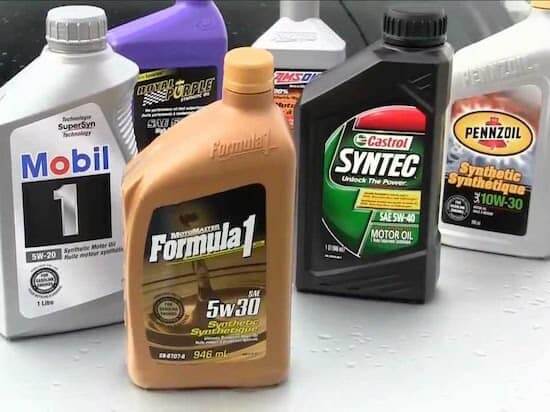 Chemicals, Petrochemicals, and Cost
Synthetic oil is chemically developed from petrochemicals, to have the exact molecular qualities needed for a specific application. Impurities are removed from the crude oil to enable individual molecules to be tailored to the demands of modern engines. This results in higher levels of performance and protection than traditional motor.
Synthetic oil is typically more expensive than traditional oil; the difference between paying about $70 instead of about $38 for an oil change. However, synthetic oil does have your car running for about 25,000 miles before you need to get another oil change, compared to the typical 3,000-5,000. Synthetic is usually recommended for high-performance engines like in luxury cars or even motorsports. If you live in a cold climate, or more of a hilly terrain, synthetic oil works great. If you tend to commute long trips or carry heavy loads, synthetic motor oil is preferred.

Remember, you can always refer to your vehicle's manual for what's best for it: regular oil or synthetic oil.