Cars have come a long way, and they wouldn't have prospered without history's leading minds. For every innovation, there's an intuitive thought process.
Whether it's an automotive manufacturer, a technical idea creator or an auto guru, the automotive world continuously benefits from previous leaders. Check out the top influencers in the automotive industry below, and check out their contributions to the world at large.
One: Elon Musk
Does his name ring a bell? It should. Elon Musk, inventor of Tesla and Elon, is responsible for one of the most successful private space companies around. In the future, V8 muscle sedans might dominate the road. Elon Musk, currently, is taking on the industry's dealer franchise system, but he's responsible for a slew of other industry changes.
Two: Akio Toyoda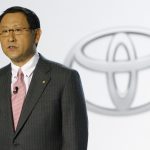 Akio Toyoda is both a driver and racing enthusiast, headlining one of the world's most memorable car companies. He considers Toyota to be one of the most interesting, top-tier brands around. While he himself didn't create Toyota, his racing influence has become a huge boon to the business.
Save Money on Your Auto Insurance Bill, Compare Quotes Fast
Three: Travis Kalanick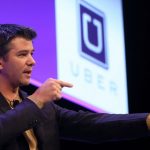 Uber's CEO, Travis Kalanick, is well-known across the mobile app world. He's taken charge in the ever-adapting public transportation industry, staying on the cutting edge of technology while benefiting drivers and pedestrians alike. Today, Uber is one of the world's leading transportation services. As rumor has it: They're working on self-driving cars, too.
Four: Christian Von
Koenigsegg
Christian Von Koenigsegg, meanwhile, has outfitted the automotive industry with years of technological progression options. First, it was the Koenigsegg tech tossed into the One:1. Now, it's the bright future ahead of his entrepreneurial approach to everything automotive.
Five: Ralph Gilles
Ralph Gilles might be an automotive designer, but he's also a high-tech enthusiast, executive and creative producer. He's pretty down to earth, and he's responsible for the success of a few of FCA's brands. While success can't be attributed to any one person, Gilles is definitely the leadership guru backing some of their creative advancements.
Six: Jeremy Clarkson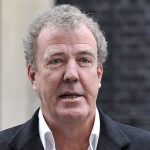 Jeremy Clarkson might be a journalist, but he's arguably one of the most influential people impacting the automotive world. He isn't returning to Top Gear, but his views, likely, will still push the industry to new heights. He's repeatedly inspired viewers, enthusiasts and decision makers alike, promoting endless changes to the automotive industry with his approach to newsworthy topics.
Seven: Sebastian
Thrun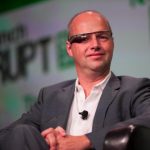 He's the Director of the Artificial Intelligence Lab in California's Stanford University. His position has lined him up with Google. Together, they've developed the driverless car. Responsible for the world's first completely autonomous vehicle, Sebastian Thrun carries an incredible amount of expertise in electrical engineering. He runs Stanford's A.I Lab, and he's used his brainpower to craft the "Stanley" driverless car. Today, Google is still perfecting the driverless car. With high hopes, autonomous vehicles will be mainstream options in upcoming years.
Eight: Sergio
Marchionne
Viewed as one of the pillars responsible for the success of Europe's automotive industry, Sergio Marchionne is the keeper of Ferrari. Also the head guy at Fiat Chrysler Automobiles, Sergio Marchionne saved the Chrysler brand. By shaking up its executive ranks, changing their development focus and overhauling their research, Sergio completely shifted the manufacturer's production away from hatchbacks and sedans. Across Europe, Sergio Marchionne remains one of the most influential automotive leaders today.
Business might be booming, but it wasn't always that way. Today's thought leaders were yesterday's miniature entrepreneurs. Over time, independence breeds excellence. The automotive industry has come a long way, and it's experienced a slew of fresh faces over the years. From big business gurus to racers, the world of cars has had it made.