Generally speaking, a power of attorney assists you in making decisions when you're unable to make them yourself. It can be used to give another person (called the Agent or Attorney-In-Fact) the authority to make health care decisions, do financial transactions, or sign legal documents that the Principal (i.e. You) can't do for one reason or another.
Simply put, the power of attorney document allows an individual to take action on behalf of someone else. It's important to note that the terms can be as narrow or broad as you'd like, meaning someone else can act on your behalf on one single thing like transferring a vehicle title or take over all your healthcare decisions.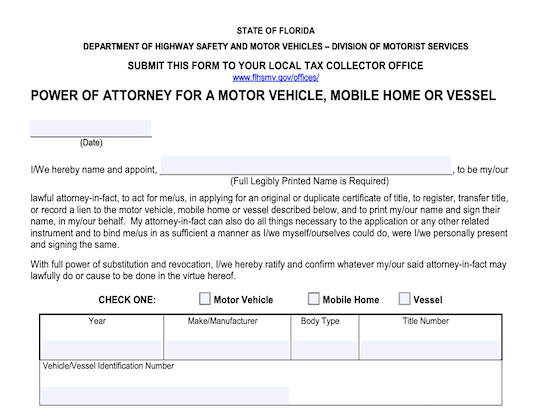 To transfer a vehicle with a power of attorney document, you need to draw up that document first. Some people hire lawyers, while others get an online template they can customize. Every state has a different power of authority form, but generally speaking they work in the same way and typically have to be notarized.
You can even check your local DVM's website for their own power of attorney form for car title transfers. You'll have to fill out your personal identification as well as your agent's (who you're appointing) information. Make sure everything matches ID and that your name matches the exact spelling on your title. You'll have to fill out the vehicle's info such as make, color, license plate number and the like. Finally signing under penalty of perjury and before a notary.
Save Money on Your Auto Insurance Bill, Compare Quotes Fast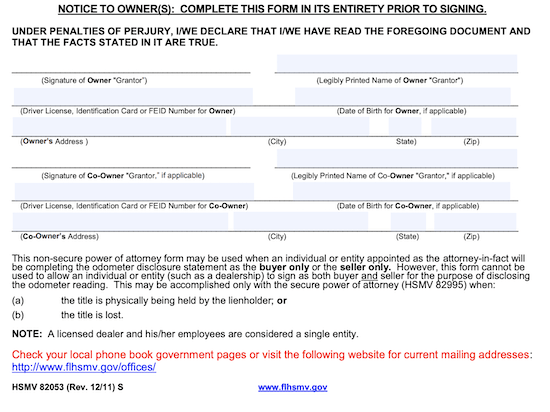 In terms of language, if the power of attorney form is used only for the purpose of transferring a title, make sure you include words that represent that such as …limited to completing all documents needed to transfer ownership of vehicle described this document. Your agent will also need your title and, depending on your state, may or may not need to get a lien holder's lease, a smog certification like in California and even an odometer reading. The title, when transferred, would be signed Your Name, By Agent under POA or Agent Name, attorney-in-fact for Your Name.