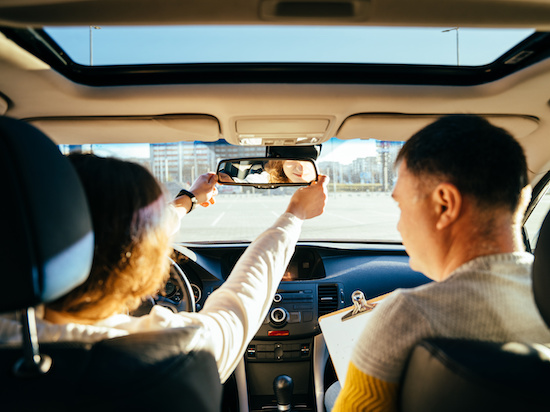 Turns out not all Buckeye State residents choose to make use of their driver's license. Did you know Ohio has a tad over 8.6 million licensed drivers, but only about 4,247,843 million registered vehicles? An Ohio vehicle registration connects you to your vehicle, allowing you to legally drive on public roads.
Use eTags© to Quickly Complete Your DMV Service. Renewals, Title Transfers and More, All Online!
You need a photo ID for a first-time registration in Ohio
The most common vehicle registration types are the first-time registration and renewals. This article focuses on first time issuance, for which you need a photo ID like your Ohio driver's license for example and your vehicle certificate of title to prove ownership. The title must be notarized and display the Ohio clerk of court's seal.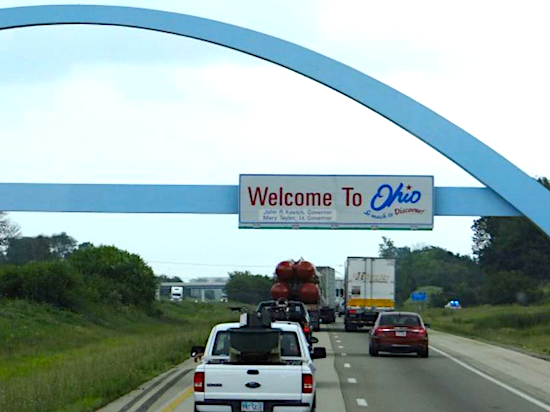 Last year, Ohio Bureau of Motor Vehicles issued just a bit over 6 million vehicle titles
Emission inspection needed for Ohioans in seven counties
Residents of certain OH counties also need to get an emission inspection, since counties like Geauga, Medina, and Summit enforce pollution control. Your car or other vehicle performs 11 diagnostic checks including engine, transmissions and fuel systems. So if you live in the one of the seven Ohio counties, you need your car inspected before registering your vehicle. Emissions tests in the Buckeye State are known as E-Check.
If you need an E-Check testing station close to you, go to Ohioecheck.info or call 1.800.CAR.TEST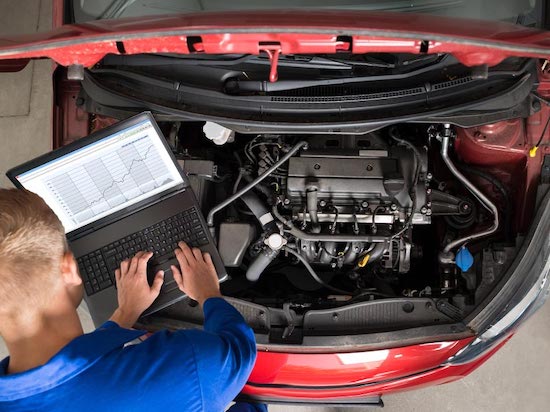 Starting in January 2020, E-checks were done exclusively through the OBD II (on-board diagnostics) test since the tailpipe testing technique was discontinued. The emissions test for OH vehicles from four to 25 years old. This year, vehicles model years 1998 through 2018 will be tested. Car manufactured before 1996 don't have to get tested for pollutants anymore, so tailpipe testing is no longer needed.
SEE ALSO: MOVED TO OHIO-HOW TO TRANSFER AN OUT-OF-STATE VEHICLE TITLE
If car is new to the Buckeye State, get VIN inspected
You must go to a deputy registrar agency to get a vin inspection if the vehicle is new to the state of Ohio; meaning the car is out of state. Some situations include: Maybe you found a less expensive car in another state and want to take advantage of the savings. Or maybe you're moving to OH for the first time. The VIN inspection verifies the make, model, body type, serial number, and VIN to ensure the vehicle is not stolen.
Ford and Chevrolet are the most sold vehicle brands in Greater Cleveland, Ohio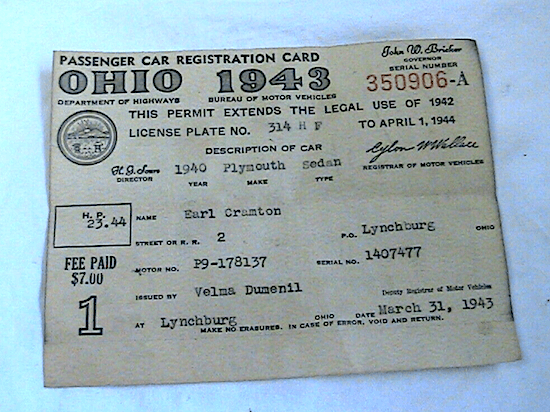 Register your OH car online
If you're registering your vehicle in Ohio for the first time or even just renewing your OH license plate, you can do the paperwork online and get your plate at home. Just select Ohio as your state thru the eTags app,and follow the prompts. eTags will need a copy of your OH car insurance to issue you a registration and stickers. Get started right from your cellphone!