What's the number one priority in any parent's life?
Their children of course. But of all the precautions parents take to make sure their children are safe, it really takes a whole village, so to speak, to make sure children are as safe as possible.
Motor vehicle crashes are the #1 cause of death for children 1 to 13 years old. Despite each parent's individual efforts, tragedies still occur but many are preventable. When you harness the power of the village, that is, involve all adults, teens, and kids themselves in the interest of increasing car safety awareness, we can prevent many injuries and deaths.
What is Child Passenger Safety Week?
Child Passenger Safety Week is an annual campaign that works to provide parents, caregivers, and community leaders with a wide selection of safety tips and advice on keeping their children safe while traveling.
Save Money on Your Auto Insurance Bill, Compare Quotes Fast
Beginning on September 18th and continuing through the 24th, Child Passenger Safety Week is a combined effort between the National Highway Traffic Safety Administration (NHTSA), SaferCar.gov, and concerned citizens all over the country.
The Importance of Car Seats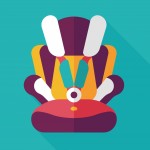 There are dozens of choices for car seats and booster seats. While many parents will purchase at least two child seats while their children are young, whats more important is assuring they are safe in whatever you choose for them. No matter the color or style, safe installation and proper daily use are the most important things to focus on when choosing a car seat. If you are looking to buy or replace a car seat, follow these tips:
Read your vehicle's owner manual before choosing a car seat. This will allow you to know where and how the seat should be installed and what type of car seats are compatible with your vehicle's design (although most car seats can fit in any newer vehicle).
Choose a car seat that's right for your child's age and size.

Rear Facing Seats: For babies through 40 pounds or 4 years of age
Forward-Facing Seats: Kids that are at least 1-years-old, 20 pounds, or those that have exceeded the maximum height and/or weight limit for the rear-facing position
Booster Seats: For young children up to 80 pounds or 9 years old

Read the instructions for your child's car seat so you'll be sure to install it correctly. In up to 59% of cases, car seats are not installed correctly which can severely restrict the safety benefits they provide.
There is much debate on when it is safe to move a rear-facing car seat to the forward-facing position. While many state laws and car seat manufacturer recommendations suggest that the forward facing position is safe for babies older than 1 or over 20 pounds, other studies have shown that babies should remain rear-facing for much longer (up to 40 pounds or 4 years old). As the parent, it is up to you to make the decision that is in the best interest of your child.
Preventing Child Vehicular Heatstroke Deaths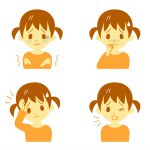 Since 1998, over 640 children have died after suffering from a fatal heatstroke as a result of being confined in an unattended car. In most of these cases, the parents either forgot their children in the back seat or their children crawled into the vehicle and locked themselves in. Help both spread awareness about these tragedies that occur all too often and educate parents and other guardians about how to keep their kids safe:
Never leave your children in an unattended vehicle. Even if you crack the windows or park in the shade, your vehicle can still become a death box in just minutes.
Place personal belongings in the back seat when traveling forcing you to look in the backseat before leaving the vehicle and reducing the chances that you forget your child in the backseat.
Lock your car doors and leave the windows up at all times. Ask friends and family to do the same thing to avoid your child gaining access to an unlocked vehicle and possibly becoming trapped at your home or theirs.
For toddlers and older children, show them how to open the windows, unlock the doors, and call for help when in danger remembering to also teach them when it is appropriate to perform these actions.
If you happen to see a child stuck in a hot vehicle, call the cops immediately. Many states in the U.S. have established Good Samaritan Laws that allow citizens to take action (break a window, perform CPR, ect.) without facing any civil liabilities. For a full list of Good Samaritan Laws for each state, you can visit the ISSUU website.
The Village Mentality
Even if you are a person who finds themselves far removed from interacting with children often or even at all, you can still play a big part in upholding their safety. By simply informing your friends and family who do have children about the importance of car seat safety and vehicular heatstroke prevention, you can help keep the kids in "your village" a little safer.
One other thing: Be a responsible driver. Remember, motor vehicle accidents are the number one cause of death for children under 13. Both the driver's of the vehicles they are in and the drivers of the vehicles around them are responsible the safety of every child and adult on the road. Don't speed, don't drive under the influence, don't drive distracted; focus on the road, get there safe. If not for your safety, then do it for that of the safety of all the kids sharing the road with you.
Facts to Share with Friends
| | |
| --- | --- |
| Motor Vehicle Crashes | Vehicular Heatstroke |
| Child safety seats can reduce the risk of fatal injury for infants by 71% and 54% for toddlers | The temperature inside a vehicle can rise 19 degrees in just 10 minutes |
| Child safety seats saved and estimated 263 lives of children under the age of 5 in 2013 crashes. | Children's body temperatures rise at a rate of 3 to 5 times faster than that of an adult's |
| Every 34 seconds, a child under 13 is involved in a crash. | From 1998 to 2014, children being forgotten by their caregiver accounted for 54% of the cases |