Many people on the market for a car may face a small dilemma: Do I want a petrol (gasoline) powered car or a diesel one?  To answer that question, you first need to know what the differences are between the two types of engines. Worry not, we got you covered on the product knowledge and some of the best diesel options.
The main difference between gas and diesel powered cars is in the way they achieve ignition of the fuel within the cylinders. The gas-powered engine uses a spark to ignite its fuel/air mixture, while the diesel uses compression. A diesel motor doesn't have a spark plug as it doesn't need it. The higher compression ratios used (typically 14:1 to 25:1 for diesel versus 8:1 to 12:1 for petrol) means that the fuel in the diesel cylinders self-ignites once it gets hot enough.
What does that mean for normal, everyday driving? Well, a diesel engine is much more fuel efficient, especially on highways and open-road type driving. Couple that with the cheaper diesel prices most everywhere and you have a true rival to beloved gas-powered engines. The con, however, is the maintenance. Diesels don't like city driving as their expensive filters can get clogged up if used often in frequent stop and go driving. It's can become an expensive maintenance schedule, so have that in mind.
That being said, diesels are great for any application where lots of torque is required. They don't rev out as high as petrol or gas engines, but the torque they produce is a lot higher than a petrol with equal cylinder volume. This makes them great at pulling, climbing and cruising.
Save Money on Your Auto Insurance Bill, Compare Quotes Fast
List of Our 5 Best Diesel Powered Vehicles:
Audi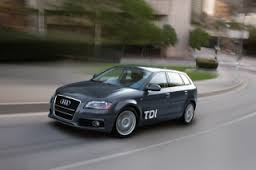 Audi makes some of the finest automobiles on the planet, or at least that's what many people believe. The TDI (Turbocharged direct injection) engines they use, owned by VW, did get involved into a scandal recently, but that hasn't made them any less impressive. TDI's have been around for decades, and they practically engineered fuel injection for diesels. For that alone, they get a spot on our list. We could have included VW or Seat instead of Audi, but given that Audi is a premium brand whereas the other are not, we decided to go with it.
Mercedes
Although BMW was another worthy name to mention, we'll stick to Mercedes as it's one of the first manufacturers to use a common-rail electric injection system. Not only do they make some of the finest diesel engines (CDI: Capacitor discharge ignition), but their older pre 2000' diesels are considered the most reliable engines ever made (OM602 five-cylinder and OM603 six-cylinder). The OM602 is notorious for its reliability. A lot of examples have passed the half and even three quarter of the million mile mark.
Fiat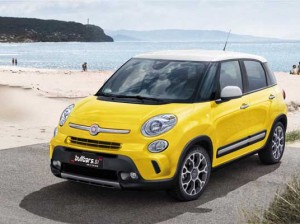 Fiat isn't as popular in the U.S., and neither are its child companies (Alfa Romeo, Lancia). But, because it's controlled by the FCA which also owns Jeep, RAM and even Mopar, you can definitely tell they know what they're doing. Their JTD (uniJet Turbo Diesel) engines are extremely popular, and for a good reason. Most of them develop great power with reliability to match the TDI's. And, because they use common-rail technology as well, they're able to pass even the most demanding emission tests.
Dodge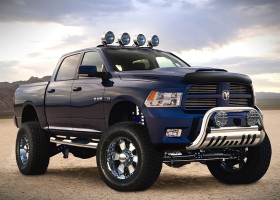 Dodge doesn't make their diesel engines themselves, but they do use them so we have to include them here. The Cummins diesel engine is produce by, as the name suggests, Cummins Inc. They have a long history of building engines which dates back to the company's original creation in 1919. Today, the Cummins engine is extremely popular in big trucks such as the Ram 2500 and 3500 due to its volume, torque and of course, durability. The Cummins diesel engines do see other applications but since Ram is the most known, we'll leave at that for now.
GM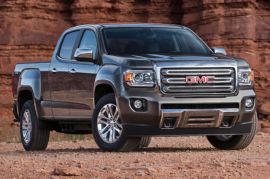 And then we get to the big boy: the Duramax. Available as a six-cylinder or a V8, it's perhaps the toughest diesel of them all (for heavy use). A joint venture between GM and Isuzu, it proved to be a major success for medium to large trucks in particular. Available in lots of flavors (with varying accessories, power and torque figures), it's one of the most versatile large-volume diesel engines.
Whatever you choose, make sure you do your research beforehand. The last thing you want to do is walk into a dealership and be sold on a vehicles that has little or nothing of what you need or wanted.