Spring is almost over and summer is right around the corner. Many motorcyclists nationwide have already taken out their registered two wheels this year, taking advantage of the warmer weather as cities continue to ease restrictions due to the pandemic. After being cooped up for so long, many are trying to escape the cabin fever.
Use eTags© to Quickly Complete Your DMV Service. Renewals, Title Transfers and More, All Online!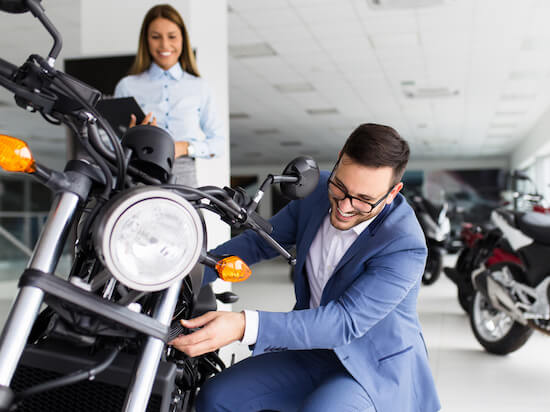 The Motorcycle Industry Council says the first four months of 2020 were second-best in terms of performance only to 2016
The average U.S. motorcyclist rides less than 3,000 miles a year, so there are plenty of low-mileage used motorcycles for sale at prices well below buying new. Most people ride for recreation in America; that's why "no time to ride" is the main reason listed on bike-for-sale ads. The pandemic has boosted motorcycle sales; in February 2020, motorbike sales went up 3.5%. Off-highway motorcycle sales went up 18.9%. year-to-date through March 2020.
Tip #1: Think about why you're selling your motorcycle
If you have a used motorcycle you'd like to sell, the first thing to think about is the reason you're selling. That's going to affect how you sell your motorbike. If you're in need of quick cash, you'll want to sell as fast as possible, meaning price will probably have to be very competitive.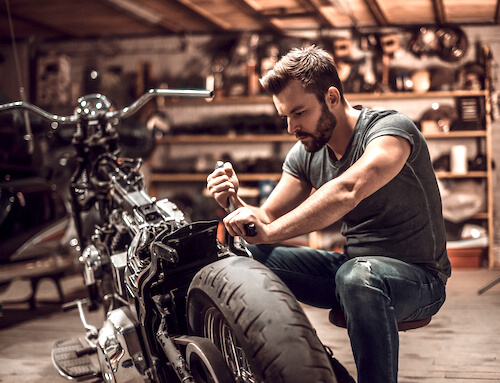 Are you selling your bike, because there's another one you want? Perhaps working with a motorcycle dealership can offer up a trade-in. Think about the benefits of selling so you can take the proper route and get most out of the deal.
Tip #2: Decide if you're selling local or nationwide
Even if you're selling online, you still have to think about whether you want to handle a used motorcycle sale that's going to involve out of state shipping or delivery. Shipping can add complications to the sale, as well as significant cost.
However, if you sell your bike locally there's no delivery involved. Your buyer can pick up their motorcycle on their own. When you go the local route, typically it's easier to ask and get cash instead of other modes of payment such as check or credit card. Of course, there's also the fun of meeting a fellow motorcycle enthusiast and knowing your bike will be in good hands.
Every bike with a VIN has a title associated with it, which is needed to get a license plate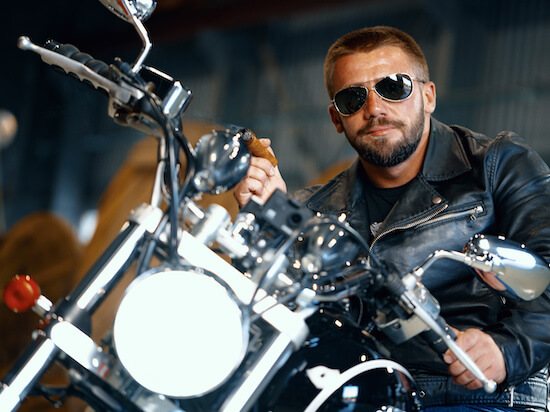 The biggest disadvantage of selling a used two wheels is the obvious reach. The pool of potential bike buyers is much greater when you're open to selling your motorcycle on a national level. And doing it online is very easy. In fact, you can even transfer the ownership of your motorcycle online by doing a title transfer online eTags. Your buyer can even register it online too.
Tip 3: Sell locally through online classifieds
Classifieds are as old as newspapers, and now these types of listings are all online. This type of online advertising does very well for used motorcycle sales. eBay is a popular classifieds marketplace online, with online bids or buy it now and best offer options. They have tons of used motorcycles for sale, from cruisers to touring and sports bike.
SEE ALSO: MOTORCYCLE INSPECTION CHECKLIST
An eBay classified ad is easy to put up, allowing you to upload pictures, describe your bike, and also determine your own guidelines such as local pickup. A basic package on eBay is $25. The classified ad will be up for seven days and include up to 12 photos.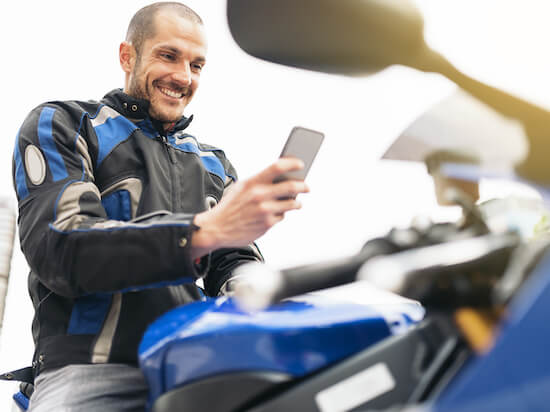 Craigslist online is another good, classified ads platform. Selling your used motorcycle locally should be fairly easy on this website. The advantage is that Craigslist has hyper-local listings, so you can post your listing at a county level at times. For example, if you're selling in Florida, you can choose to post in South Florida which also breaks down to Miami-Dade, Broward, and Palm Beach counties. Craigslist requires email or phone number so potential buyers can contact you.
Facebook Marketplace as well as OfferUp also work well if you're looking to sell your bike locally. Facebook Messenger makes it easy for people to contact you. On OfferUp, potential buyers can look up bikes for sale by pickup distance and price of course.
Tip 4: Sell nationally through online marketplaces
If you want to reach more people, for more chances of selling your motorcycle, get online. Many marketplaces cater to both dealerships and private parties, so you may even be able to sell to a dealership. CycleTrader is a very popular website, with both sellers and buyers on there. You can list your ad for as little as two weeks, post videos, photos or pay extra for more elaborate features such as sponsorship or getting on the homepage of the website. A basic package is $10.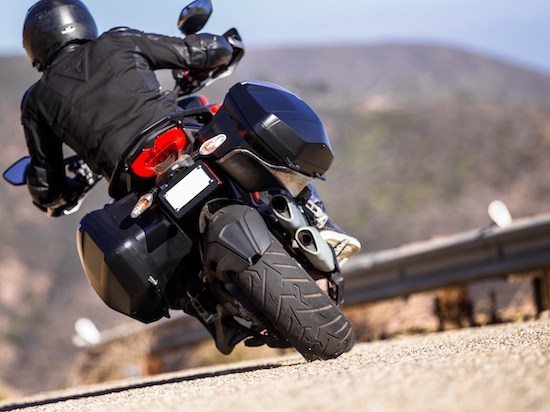 CycleTrader and its associated websites have over 7 million visitors a month online
Autotrader has motorcycles for sale online too, not just cars. It's a very reputable website, with a starting price of $129 to help you sell your used bike. This basic package will run your ad until you find a buyer and place your listing in a top spot for eight weeks.
For a more specific type of motorcycle buyer, you can try CopperExchange which only handles American motorcycles. The website has Harley-Davidson models, Indian motorbikes, and niche bike brands too like Big Dog. You can sell your used vehicle with a listing of three months for $37. Aside from photos and videos, your motorbike can also be featured in a "showcased" section for one month. CycleCrunch works in the same way, but the website isn't exclusive to American brand motorcycles like CopperExchange.