The Insurance Institute for Highway Safety has been keeping track of America's motorcycle population. Their latest report, based on IHS Markit data, shows 8.6 million registered (on-road) motorcycles in 2021. That's double the number of 2002's 4.3 million.
Use eTags© to Quickly Complete Your DMV Service. Renewals, Title Transfers and More, All Online!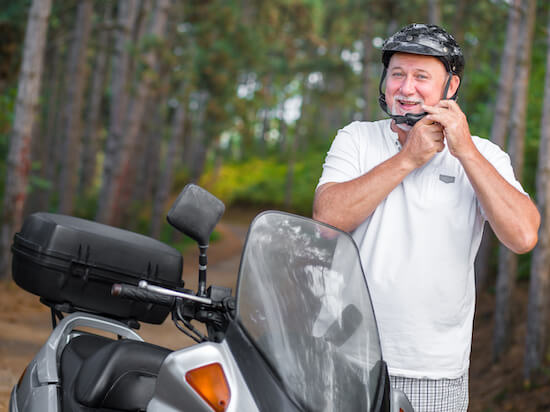 But how did the U.S. get there? When did motorcycles grow into the culture of brotherhood and sisterhood it is today? What states are most popular with motorbike owners? What are the preferred types and brands of two-wheelers? Continue reading for the history of the motorcycle in the U.S. and enjoy the ride!
When the first World War began in 1914, European and American armies used motorcycles to deliver messages to and from army bases
The pre-1900 years of motorcycles
According to RumbleOn, American Sylvester Howard Roper created the first coal steam-powered velocipede in 1867; an earlier take on today's motorcycle. 14 years later Lucious Copeland from Arizona made the steam boiler smaller with a top speed of 12 mph. By 1885, Gottlieb Daimler (Yes, that Daimler Benz of today's Mercedes-Benz) and Wilhelm Mayback were the first to combine a gas-powered engine with a bike. Finally, in 1899, Charles M. Metz produced the first motorcycle in the U.S.
In 1903, William Harley and partners, Arthur and Walter Davidson, launched Harley-Davidson Motorcycle Company selling the first one in Chicago
The secret hiding place of a Traub motorcycle from 1916
In 1916 Chicago a Traub has been walled up in a home and only discovered by a plumber in 1967. Considered the rarest motorcycle history, this Traub is the only one still standing.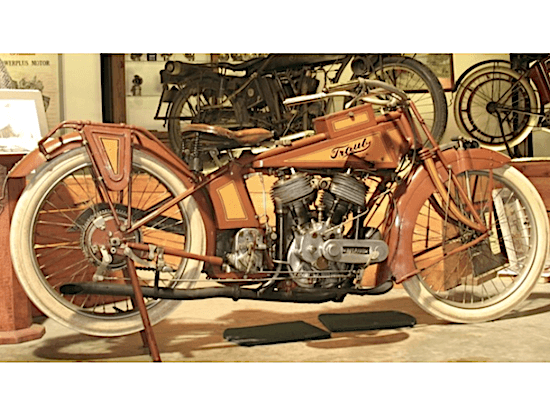 The previous owners of the Chicago suburb were tracked down, and they revealed their son stole it back in 1916 from original owner/creator during the first World War Gottlieb Richard Traub was born in America but was of German descent. Get the full Traub motorcycle story here with ancient photos.
In 1924, the American Motorcyclist Association was established
Known today as AMA, the association is a nonprofit with close to 300,000 members that organizes motorcycling activities and campaigning for two-wheelers legal rights. It has over 1,100 chartered clubs helping to run legal clubs, rallies, and representatives from the U.S. motorcycle industry. The AMA sanctions over 2,000 events each year, giving out non-competition awards for those who carry out their mission. It also maintains the Motorcycle Hall of Fame in Columbus, Ohio.
The AMA is the official national federation representative (FMN) for the United States
Let's speed up to 1937, when the first woman got her motorcycle license
The first biker lady stood only 4 ft. 11 determined to ride a two-wheeler. In 1937, it was illegal for women to ride motorcycles. But 27-year-old Sally Halterman, or Sally Robinson as referred to in the archives, used her voice to become the first woman in Washington D.C. to get her motorcycle license. Story has it she rode motorbiked since 1928, but almost a decade later decided she wanted a permit. A policeman (who wouldn't ride in her sidecar), two exams, a road test, and a lawyer later, she earned her license. In fact, Sally is the only woman to be initiated into the D.C. Motorcycle Club. Yay, Sally!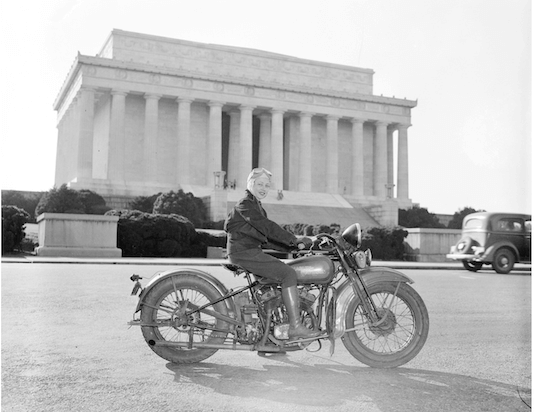 In 2002 the Golden State had 103,890 on-road motorcycle registrations, by 2010 that number grew 783,489 and 952,977 by 2021
1970 saw 5 million motorcycle registrations in America
By the mid 1950s, Honda and Yamaha wanted to compete with American motorcycles like Harleys and Indian bikes. By 1960, Kawasaki joined. In 1969, Honda produced a four-cylinder motorbike known as the "superbike. The 80s pushed the boundaries of design, performance, and a leg up for Japanese brands like Kawasaki and Suzuki. Japanese cruisers like Honda's Shadow, Yamaha's FZR600 Genesis, and Suzuki's GSX-R750 cornered the American market.
Today's most popular bike state and type
It's no surprise the California and Florida have the most registered motorcycles in America. Thanks to a larger population, year-round sunshine, and scenic views, the two states appear of many riders' bucket lists. In 2021, Florida had 645,012 registered motorbikes. Cruisers and touring motorcycles make up the most registrations; as they're known for their comfort and longer distance rides. Touring bikes make traveling with luggage easier too.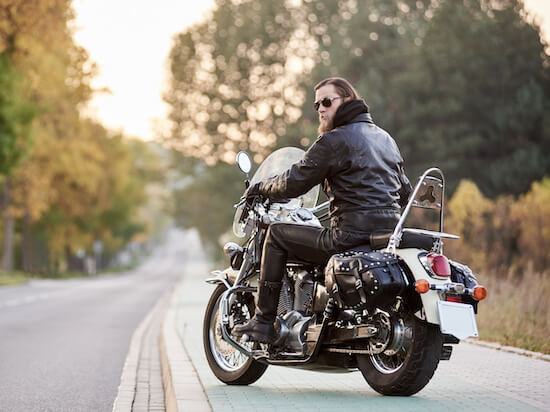 In 2013, Polaris announced its resurrecting of one of the first American motorcycle brands, Indian
As far as safety goes, motorcycles have gotten more reliable. Antilock braking system  has become more popular with two wheels. In 2002, 0.2% of registered bikes had ABS. By 2021, 16.1%. The gap is even wider with optional ABS, from 1.6% to 16.9%. Motorcycles tend to last longer too these days, a decade ago nine was the average age of registered motorbikes. Now, it's 13.1%.
SEE ALSO: GET UP TO SPEED ON HOW TO GET AN OHIO MOTORCYCLE LICENSE PLATE
Harley-Davidson's LiveWire electric motorcycles debut in 2019
In 2021, Alabama had a little over 167,000 motorcycle registrations statewide. New York had 363,573 while The District of Colombia had the least motorcycle plates with 5,021. But when it came the most popular motorcycle bikes in the states, the cruiser with close to 3.5 million registrations took the number one spot in 2021. Dual purpose bikes followed up with 621,228 registrations. Next in line were the Sport and Supersport for combined registrations over 770,000.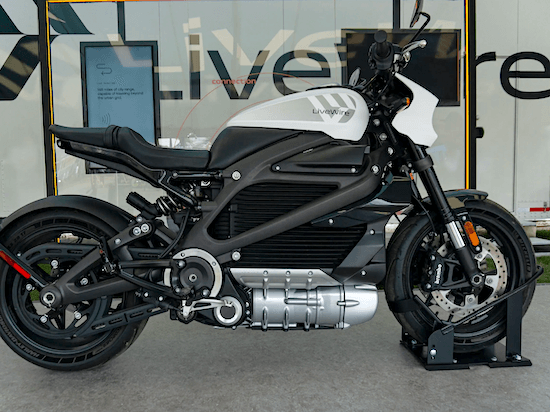 Don't forget, to register your motorcycle online, head to eTags.com