The weather is heating up across the country, and motorcycles are slowly trickling out of hibernation. Last year alone, over 400,000 BMV registrations were issued to bike riders. Ohio has several famous motorcycle routes including "The Windy 9;" a collection of nine routes of 50-100 miles each. The Buckeye State also has plenty of back roads ideal for one-day trips like State Route 13, stretching from north to south (Athens to Huron).
Use eTags© to Quickly Complete Your DMV Service. Renewals, Title Transfers and More, All Online!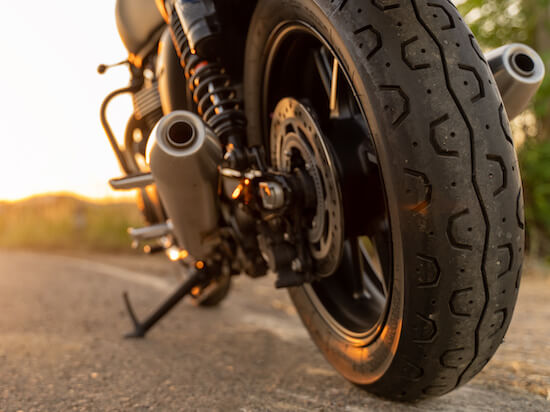 OH motorcycle registration basics
But before you start exploring the charming towns along the scenic way, local eateries, and one-of-a-kind attractions, you must ensure your motorcycle is properly registered with the Ohio BMV. Assuming you already have the title in hand and transferred into your name, next on the to-do list is getting the license plate so you can ride legally in OH. You can register by visiting your local deputy registrar or just get your motorcycle plate online with a title and registration digital company like eTags.
In 1902, Cleveland became one of the first cities in the country to require motorists to display government-issued registration numbers on their vehicles
If you bought your motorbike from a dealership, the dealer would take care of all the necessary vehicle paperwork. Typically, your registration fees are included with your motorcycle purchase. The dealer may even give you a temporary registration, so you can ride while you wait for the official paperwork and plate in the mail.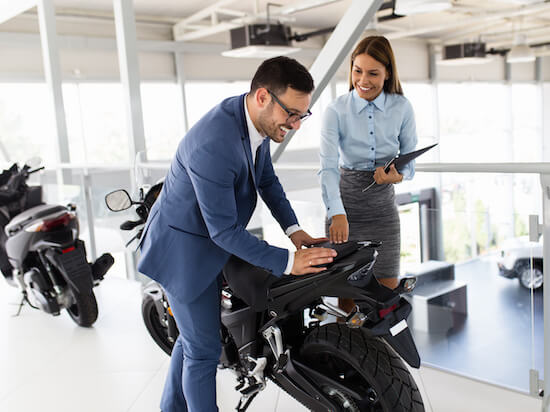 Bought motorcycle from private seller
Buying your two wheels from a private seller means you must be the one to handle getting a license plate and all other registration documents. Before you register, check if you need to pass an E-Check inspection first. That's an emissions test your bike has to pass every two years, but it's only needed for those residing in seven Ohio counties including lake, Lorain, and Portage. If your motorbike is not more than four years old, you won't need this emission test.
SEE ALSO: NEW TO OHIO? THE DO'S AND DONT'S OF VEHICLE REGISTRATION
Ohio has temporary emissions check exemptions for motorcycle riders that are in the military, or out-of-state students
According to Wikipedia, motorcycle registrations first appeared in OH in the city of Lima in 1908. These days, the Ohio deputy registrar office requires some documentation before you can register your motorbike. You need the Ohio motorcycle title, motorcycle insurance, and driver's license. If an E-check was performed, you must show proof to the BMV before registration.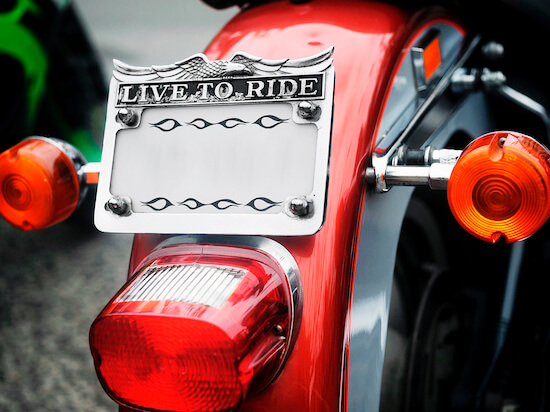 Since 1983, Ohio license plates have included the county of issuance on a sticker
Online Ohio motorcycle tags
Last year, according to the Ohio BMV, the Buckeye State issued close to 13 million vehicle registrations. Needless to say, the BMV deputy registrar is often busy with long wait times. Bypass the wait and get your motorcycle license plate with eTags. Just a few questions to ensure the right VIN is applied, along with your personal info such as address for mailing the plate. You can reach eTags on your computer or through your cellphone app. Count on contactless delivery shipped anywhere you want in the U.S., in case you're not home in Ohio.