By 2018, Maryland had close to 5 million registered drivers. In recent years, aggressive driving has been a hot issue in the Old Line State, which is one of the reasons Maryland has higher insurance requirements than other states. Drivers in the "oyster state" need to carry auto insurance that covers at least $30,000 for injury/death to one person/per accident, $60,000 for more than one person/per accident, and $15,000 for damage to property/per accident.
Use eTags© to Quickly Complete Your DMV Service. Renewals, Title Transfers and More, All Online!
Drivers in Maryland and Washington, D.C. rank among the worst drivers in snow and rain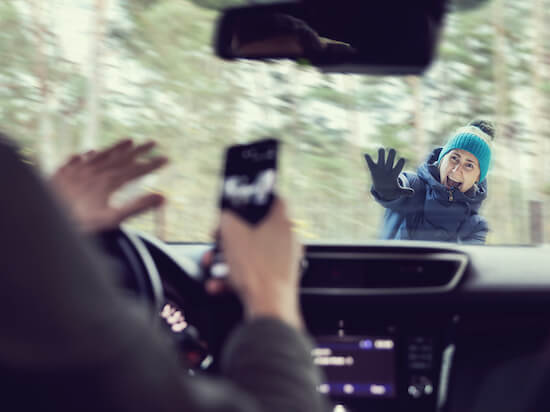 MDOT reports over 110,000 Maryland motor vehicle accidents
The latest crash data from the Maryland Department of Transportation (MDOT) show an average of 111,885 total crashes in Maryland during a recent five-year period, resulting in an average of 511 deaths and 48,257 injuries. Anne Arundel County, including Annapolis, reports an average of 10,100 vehicle crashes per year. Prince George's County had 350 fatal collisions between 2015 and 2018. Of these, 251 motorists, 94 pedestrians, and five bicyclists were killed.
In 2017, 163 traffic fatalities in Maryland happened at an intersection
The top five Maryland counties for highest number of traffic fatalities
The statistics below represent fatalities that happened due to collisions, but the number of motor vehicle crashes for each county are much higher. For example, Prince George's County has over 16,650 accidents every year, resulting in close to 5,000 injuries. Charles County averages close to 3,000 crashes a year, which as you see below, results in over 30 deaths. Baltimore County and Baltimore city are home to 41,000 motor vehicle wrecks every year.
The top five are:
• Prince George's, with 99 deaths in 2017
• Baltimore County, with 72
• Anne Arundel County, with 44
• Baltimore City, with 38
• Charles County, with 35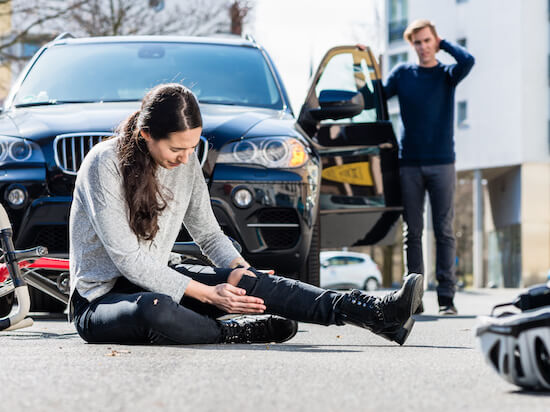 186 alcohol-impaired fatalities in MD
Every day, almost 30 people in the United States die in drunk-driving crashes — that's one person every 50 minutes. There were 550 total traffic fatalities in Maryland in 2017, of which 186 alcohol-impaired fatalities representing a 31% increase from the year before. 213 accidents involved a passenger car, 42 crashes involved a pickup truck, 86 were motorcycle accidents, and 114 were pedestrians. Speeding caused 160 fatalities that same year.
SEE ALSO: Safe Winter Driving Techniques: Steering, Braking, Skidding
WalletHub named Maryland 3rd worst state to drive in, due to speeding, aggressive driving, harsh braking, poor turning and phone use
The Worst intersections in Maryland
The Old Line State ranks sixth in intersection fatalities per every 1,000 miles of road, according to data from the National Highway Traffic Safety Administration (NHTSA). With 5.29 intersection deaths per 1,000 miles, Maryland's fatality rate was more than double the nation's average.
• According to a study that examined vehicle crashes from 2010 to 2017, Maryland saw an increase of 27% in intersection fatalities.

• Route 50 and I-97 had 6 deaths over just a span of 18 months in 2017-2018 due to head-on crashes.
25% of all crashes in Maryland occur on county roads
• In 2019 there were 30,000 citations along Indian Head Highway, aka Maryland Route 210, for infractions related to impaired driving, aggressive driving, distracted driving, and speeding.
• The intersection located Eastbound Gorman Avenue at Southbound U.S. 1 in Laurel, MD is considered the 10 worst intersections in the U.S.
• Northern Parkway at Jones Falls Expressway, which had 38 accidents in 2015 alone, and Gwynns Falls Parkway at Reisterstown Road with 46 crashes that same year.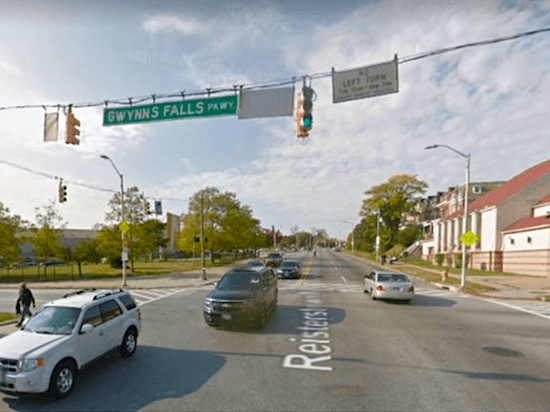 Female drivers are involved in less than 35% of accidents in MD
But women account for half of the drivers injured. There are multiple factors behind these intersection crashes, aside from the multiple lanes, such as drivers' lack of focus, not using turn signals, not yielding, speeding, and the like. Crashes happen consistently through the year in Maryland, but there are slightly fewer accidents in February. They tend to happen most frequently on Fridays and during afternoon or early evening hours.

Driving safety continues to be top of mind for numerous Maryland agencies that are using data to create safer roads for residents. Stay safe out there!