According to the latest U.S. Census Bureau data, the average American one-way commute grew by 27.1 minutes last year. At eTags, the web's leading vehicle registration service, we found out that the average one-way commute went up by two minutes since 2009. This means most of us were spending a little over nine days commuting in 2018— an all-time high when compared to 1980. In other words, 225 hours, by car, rail, bus and bike.
Use eTags© to Quickly Complete Your DMV Service. Renewals, Title Transfers and More, All Online!
For a company that prioritizes saving time for its customers, these commute statistics are astounding. All of eTags vehicle services are offered online so people don't have to go out of their way, commuting to get their registration renewals or even title transfers. The fact that we're adding more time on the road, on a daily basis, is shocking news. Quite frankly, with more people working from home these days, we would've thought the opposite.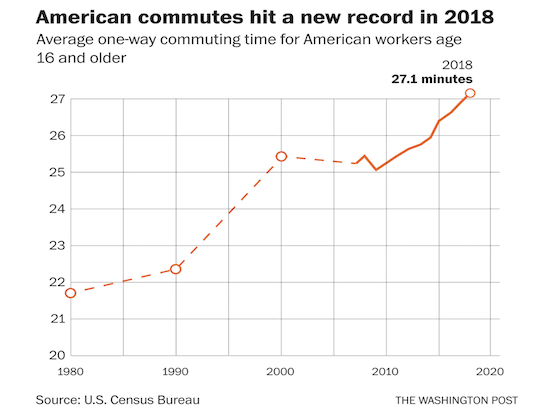 Statistics show that American workers (over the age of 16) lost almost one hour per week to their commute, which over the year results in an entire full-time workweek. Today's typical commuter spends an extra 20 minutes a week, when compared to ten years ago. That's 17 more hours over the course of the year! So why as working remotely gets more popular, is commuting at an all-time record high?
The U.S. Census Bureau states 5.2% of workers telecommute, that's 1 in 20 or 8 million Americans typically in business and finance or those with advanced education. The Census also found out that working from home is more common in states where outdoor recreation is popular. Think Colorado, Oregon, Vermont, Montana, Utah and New Hampshire.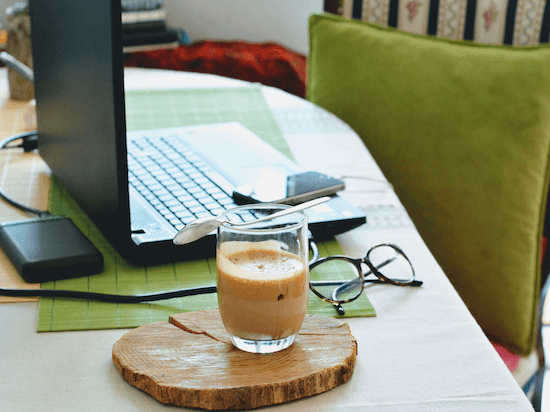 But three in four workers, or over 111 million people in the U.S., still drive to their place of employment every day. According to the Washington Post, it's because there isn't enough new housing that's quickly available in urban areas, so many workers live in the suburbs. The publication also criticizes the cities for not improving their infrastructure as they became more populated. In fact, today in Washington D.C. metro ridership is 17% less than what it was in 2008, making it one of the worst commutes in America.
So why does the increase of the American commute matter? Research shows longer commutes translate into worst overall health. Higher obesity rates, less physical activity, higher blood pressure and the like. It also affects marriages, with higher divorce rates, and children more affected emotionally. For employer's, there's more absenteeism and less productivity; a Texas A & M study highlights that traffic congestion costs the nation $166 billion a year due to lost time and increased fuel costs.