Used cars are selling really well these days, both from dealerships and private sellers. Even as prices increase for used cars, they're still a hot commodity due to the pandemic. People rather buy a used vehicle than take the bus or train, ride share or even carpool for their commute since social distancing is still top priority.
Use eTags© to Quickly Complete Your DMV Service. Renewals, Title Transfers and More, All Online!
The economy is still an uncertain one, filled with unemployment claims, retail bankruptcies, undetermined reopening plans and the like. This past summer in July, the value of a used car went up 16%.
Buying a used vehicle is an obvious way to save money, while still getting a great product. There's tons of research online to help you make the right choice for you and your family. You can find all the details online on specific models and trims, such as safety features and technology, as well as repair costs and gas mileage.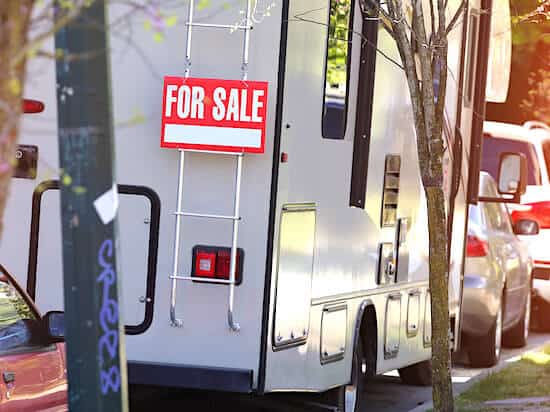 But you can also find details about open recalls, average cost nationwide, known isolated issues for a vehicle, reviews and more. For an even more in-depth research, you can get a history report to check for service dates to know if the car has been maintained properly or was in an accident.
SEE ALSO: 10 TIPS FOR BUYING A USED CAR WITHOUT MAKING MISTAKES
Dents and scratches? Check!
Whether you buy privately or at a franchised dealer, make sure to take the time to inspect in person the vehicle. Walk around it, look closely at gaps between panels, as well as mismatched car paint areas. Are the doors and fenders properly aligned? Examine every side and the roof too!
When inspecting the exterior of your prospective car purchase, make sure to open and close each door, including the trunk and the hood. Look for dents, scratches, rusty spots (especially under the car), and don't forget to check tires. You can use the penny test for that!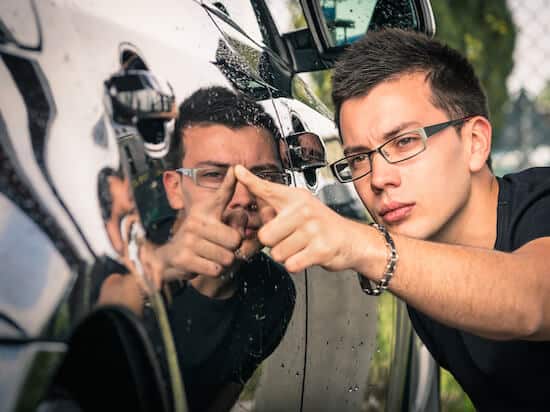 Tires? Tire brands? Take a look!
Are all four tires from the same tire manufacturer? If not, are they from a reputable company, like a Michelin or Goodyear? Look for cuts or bubbles. Next up on the used car inspection checklist guide? Tire grooves! Place one cent with Lincoln's head side down into the grooves. If you can completely see the head, the tire tread is worn out.
Uneven wear and tear on tires can also result in misalignment. This is where the used car history report comes in handy, giving you all dates of service where you can see if tires have been rotated regularly.
Lights, camera? Action!
During your used car inspection checklist, turn on and off every light in the vehicle. Think headlights, turn signals, high beams, fog lights and any other lighting switch you see. Study the areas surrounding those very lights, see if you can spot cracks, foggy lenses, even water.
Don't forget the windshield. Check for chips, pits and cracks that may have developed during the vehicle's years on the road. Even a small chip can mean you'll have to replace the windshield soon after purchasing the vehicle. This can cost you a pretty penny, especially if the car in question is a collectible or antique vehicle.
Engine, suspension, and mechanic?
Time to dive deeper into the more mechanical parts of your prospective vehicle. For this part of your used car inspection checklist, you can get the help of a professional mechanic if you don't have a lot of experience looking "under the hood" so to speak. There's plenty to examine including the engine, suspensions and transmission.
You want to make sure belts and hoses aren't worn out. That there's no fluid or oil leaking anywhere. Study the battery, look for corrosion.
SEE ALSO: WHAT'S THE DIFFERENCE BETWEEN TRADITIONAL OIL & SYNTHETIC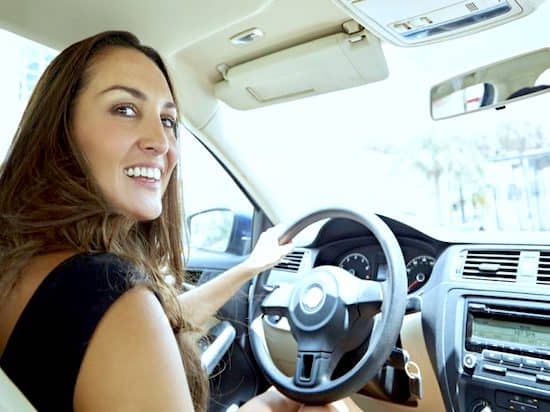 Take it out for a spin with a test drive!
Drive the car around local neighborhoods and on the highway so you can vary the speed and see how it performs. the car too, make sure the transmission doesn't slip or delays. Check the steering, look out for pulling when you use the brakes. Ensure there's no shaking or vibrations as you test drive the vehicle.
Pay close attention to sound. Are you hearing any clinking or grinding? Any screeching noises when hitting the brake pedal? Don't forget to leave the car on idle for a little while so you can examine the exhaust. Watch out for a cloudy and white, black or even blue-ish.

Paperwork time!
Finally, a used car inspection checklist involves titling and registering the vehicle so you can drive it legally on public roads. Once you find the vehicle you want, its owner will have to transfer the title of the vehicle into your name. This title transfer will give you ownership of the vehicle.
Once you have that paperwork, you'll need to register the vehicle in your state. If you live in Florida, California, Maryland or Pennsylvania, eTags can help you with online titling and registrations so you don't have to go to your local DMV.