Do you like classic, typically easier to sell colors like black and grey or are you a fan fiery red or sky blue? Whatever your style and preference, you may have asked yourself once before your car's color will affect it's resale value and other things. While a lot of factors contribute to the final choice of car color, only a few of these factors are considered based on known facts, while many are based on unfounded myths.
Separating Truths from Myths
If you have ever asked yourself what impact the color of your car will have on the cost of insurance, the likelihood (or otherwise) of the car being stolen, the frequency of speeding tickets, and many other unsavory scenarios, you are not alone. But here is the truth on the most common things that get floated around: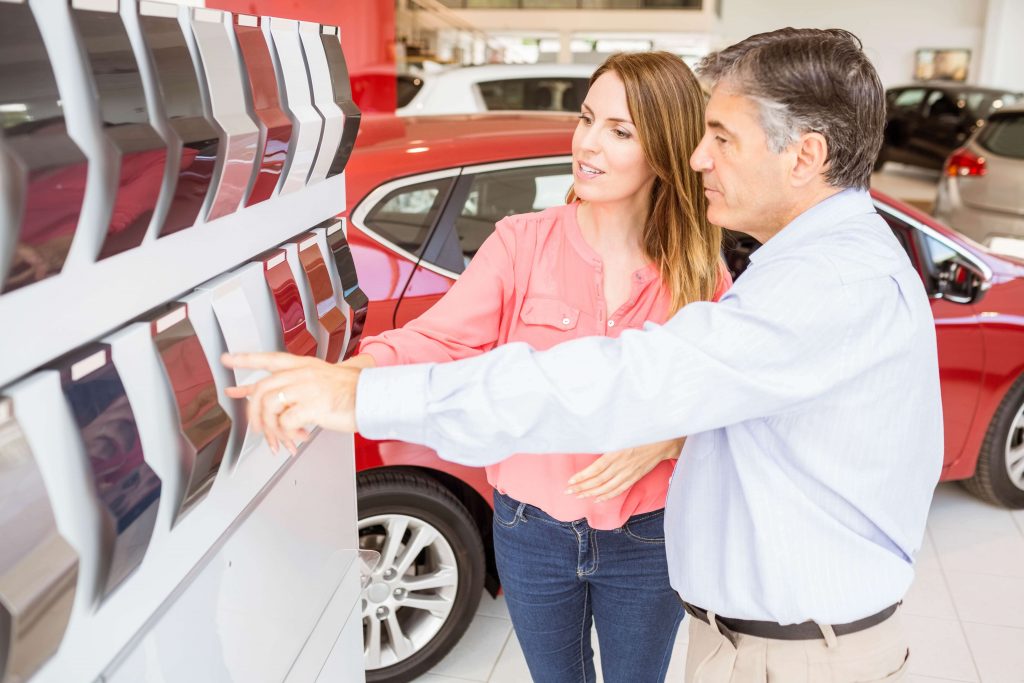 The color of a car affects the resale value: TRUE. Just like the mileage and general condition of the car are major factors that influence the resale value of the car, so its color. For any given car brand and model, cars which come in popular colors like black, white, and gray sell faster and often for a higher amount than one of the same brand and model in a more unconventional color like green or purple.
Red cars cost more to insure: MYTH. As untrue as this is, it is among the most widespread misconceptions about the color of a car. The fact is; insurers don't care about the color of your car, hence having a red car will not directly lead to higher insurance premium for the car. Whether it is red, mocha, bright yellow, black, or whatever color, the premium would remain the same, barring other factors taken into consideration by insurance companies.
The color of your car influences the likelihood of it being stolen: TRUTH. It is a given that the more popular a car of a particular color is, the greater the chances of it being stolen. Victims of car theft are usually owners of a particularly trending color of the given car. For this reason, cars that have bright colors like yellow, and those that come in dull colors like brown, green, and orange are less likely to be stolen like cars that come in mainstream colors like white, black, or silver.
Bright colored cars are cooler than dark colored cars: TRUTH. Although there is no empirical evidence to back this up, there is a general consensus that bright colored car are cooler than dark one especially in temperate climates. While  the color of the dashboard is a bigger contributing factor to how much heat is retained within your vehicle when it is off, drivers who live warm climate areas do tend to favor cars in bright or light colors like silver and white to those in dark colors like black and brown.
The color of your car affects your chances of getting pulled over: KIND OF. This is a trickier one. The direct answer is no, your car's color does not affect your chances of getting pulled over by an officer. However, cops are humans and, like most other people, brighter colors will tend to grab their attention more so than darker colored ones, especially at night. Essentially, you are not more likely to get pulled over if you are not doing anything illegal no matter what color car you drive but an officer may notice a red or yellow car driving erratically or speeding more so than they would a car of a darker color doing the same.
Whatever the case may be; one underlying factor that plays an important role in the choice of car color when shopping for a car is usually the person's favorite color. More often than not, much as we fret over some of these myths and misconceptions, we end up overlooking most of them and purchase cars based on personal color preferences which is how it should be.
Save Money on Your Auto Insurance Bill, Compare Quotes Fast