Manufacturers are shifting gear, and they're investing in season-round designs that can flawlessly weather the storms. Whether you're a summer road traveler or winter town cruiser, investing in a vehicle able to pass through all calendar months year after year is a wise decision.
Here are a few of our top choices for weather warriors:
Ten: The BMW 6 Series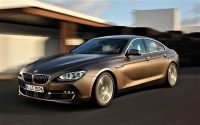 Available in both convertible and all-wheel drive options, the BMW 6 series never fails to entice onlookers while surpassing all odds. The BMW 6 Series balances comfort with seasonal context, promising great rides in spring without sacrificing winter warmth. The 6 Series, currently, is one of the German luxury car market's best-sellers. Offering a turbo-charged 3.0-liter 6-cylinder engine in standard versions, the BMW 6 Series packs a punch.
Nine: The Mercedes-Benz G-Class Cabriolet
Originally constructed upon the Shah of Iran's advice, the Mercedes-Benz G-Class Cabriolet kicked off as a military vehicle. Mercedes then transformed it into a civilian version, creating an all-season roadster for international customers. It's open for summer rays, but its durable design trudges through icy roads with grace.
Save Money on Your Auto Insurance Bill, Compare Quotes Fast
Eight: The 2016 Ford Escape
While being a little bulky, the Ford Escape series continuously out-performs other crossovers. Suitable for city-driving, highway trips and tough-textured roads, the 2016 Ford Escape tackles wet, cold surfaces without slipping or sliding. Additionally, the compact crossover is quite airy: It's highly insulated interior blocks out cold and heat, so your family is never "left out in the rain," temperature-wise. The upcoming 2017 Ford Escape will boast a new EcoBoost engine, which shuts down at complete stops. If your city commonly experiences weather-related road delays, the 2016 Ford Escape is for you.
Seven: The 2016 Nissan Pathfinder
While competitors like 4Runner, Chevy Tahoe and Toyota craft products are remaining capable 4-wheel-drive SUVs, Nissan smashes the competition in terms of body-on-frame cross-season durability. Since its second season, back in 1995, the Nissan Pathfinder has adopted a neo-truck-based-platform to accommodate for winter warriors without sacrificing springtime comfort. Its optional V8 and third-row seat enhance the Pathfinder's comfortable interior, helping it land multiple best-in-class awards while reaching 27 mpg on highways.
Six: The 2016 Cadillac Escalade
Sure, the Escalade's massive capacity, strict chrome coating and 5.2-liter V8 might attract attention, but the vehicle is definitely a top-industry show-horse for cross-season comfort. Available in a multitude of colors, the 2016 Cadillac Escalade was a popular 90s ski slope vehicle. Its high-raised bottom dominates awkward turns, bumps and crevices, and its interior is jam-packed with amenities guaranteed to secure long summer road trips.
Five: The 1999 Jeep Cherokee
Sure, it might be old, but the 1999 Jeep Cherokee is one of the industry's most-renowned "mud-kicker" vehicles guaranteed to survive all four seasons. Taking on the old Volvo 240's design, the 1999 Jeep Cherokee balances affordability with a squared-off shape ensuring heavy weather durability. Its appearance is polarizing, but it's a constant favorite among northerners.
Four: The 2016 Land Rover Defender
If you enjoy off-road journeys, summer trips and a touch of luxury, the 2016 Land Rover Defender promises happiness for many, many years. A direct descendant of the company's Land Rover Series I, II and III, the 2016 Land Rover Defender meshes a fantastic off-road pedigree with a cushy interior. Its leather seats, and general interior, endure across summer, fall, winter and spring, landing its spot, repeatedly, as one of the industry's favorite 4×4 options around.
Three: The 2016 Toyota RAV4
The RAV4 has consistently outmatched functionality competitions due to its impressive cargo capacity, all-wheel-drive and compact dimensions. Really, the RAV4 is the all-around country travel vehicle for young families. The mini-crossover design promises functionality and an integrated hybrid drive train to assist fuel economy in bad weather.
Two: The 2016 Volvo XC90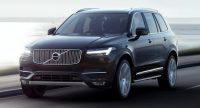 The base XC90 packs a 316-hp turbo four to augment an electric hybrid system able to reach 400 horsepower. Big-charge cars, while a little flashy, last long when facing dramatic weather shifts. Its included Thor's-hammer lights cut through rain, sleet and snow, making the 2016 Volvo XC90 a superior bad-weather vehicle fit for any time of day—and any season.
One: The 2016 Jeep Wrangler
The 2016 Jeep Wrangler takes the number-one spot due to its four-wheel-drive system, small dimensions, untouchable exterior and ability to handle snowfall, sand and mud. The 2016 Jeep Wrangler dominates, and it's quickly becoming the American traveler's go-to season-beater-mobile. The 2016 Jeep Wrangler was named one of the industry's 10 Best Cars to Tackle Winter, and it's repeatedly smashed obstacles and expectations alike.
If you're planning a trip, plot your cross-season options with style. This year's top 10 season warriors are here, and they're offering unbeatable options.