Are you planning a road trip? Drivers are always enthusiastic about exploring different sceneries on the open road, but when it comes to preparing for the trip, there's a little less excitement. Planning a road trip though isn't just about packing smartly and ensuring proper vehicle maintenance. To make an adventure truly memorable, it's important to also be in the right mindset and making driver safety your number one priority.
Use eTags© to Quickly Complete Your DMV Service. Renewals, Title Transfers and More, All Online!
Getting adequate sleep is crucial, not only prior to starting your adventure, but during the road trip. Stop and rest as you go through the landscapes and sceneries. Driving fatigue is no joke! In fact, according to the National Highway Traffic Safety Administration, drowsy driving was responsible for 72,000 crashes, 44,000 injuries, and 800 deaths in 2013.
Having said that, the more prepared you are for your next road trip, the better for you and your passengers. Here are 9 tips for long drives every experienced road-tripper knows by heart.
Get enough rest and sleep
Before beginning your journey, make sure you sleep between seven to eight hours for two consecutive nights. You'll feel more energized and fresh, just know that it may be harder for you to fall asleep as you'll probably feel more excited as you anticipate your vacation.
In terms of drowsiness, avoid driving between 1 p.m. and 3 p.m., as that's the time when your body temperature is lower and drowsiness naturally happens. According to the National Sleep Foundation, about 50% of American drivers admit to consistently getting behind the wheel while feeling drowsy. About 20% admit to falling asleep, while driving, at some point in 2019.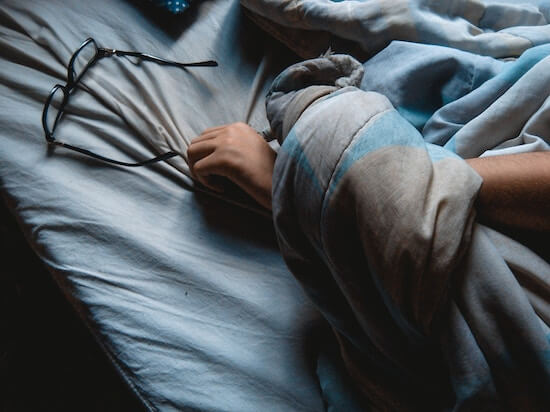 Pack some food items for your next road trip
As you need to add fuel to your vehicle to be functional, your body also needs to be recharged with healthy food items. Try to avoid going for the greasy fast-food options, since they can make you feel sluggish and bloated. Steer clear of fizzy sodas too because those can translate to abdominal pain, indigestion, and even nausea. Tomatoes can irritate your bladder because of the acidity, so no pizza or salsa.
Go for healthier options that'll keep you energized, such as fresh fruits, vegetables such as carrots and celeries, healthy nuts and the like. It's a good idea for you pack your food before hitting the road, so you're less likely to be tempted. Think protein bars, string cheese and peanut butter sandwiches!
Keep your body hydrated
Drinking water throughout your road trip is important. To stay hydrated, you want to make sure you're going for at least two liters a day . Just make sure you're not handling the steering wheel while getting your water intake. Pack an insulated bag to keep water cool, so you're more likely to drink. Stay away from salty foods such as chips and eat foods dense in water such as grapes. Don't forget to pack enough water for all passengers.
Plan a road trip with multiple stops
Forget about getting to your destination on time at the expense of your safety and comfort. Plan multiple stops, so you could have the chance to stretch and enjoy the scenery. Plus, if you have kids, you have even more reasons to to turn those multiple stops into entertaining moments.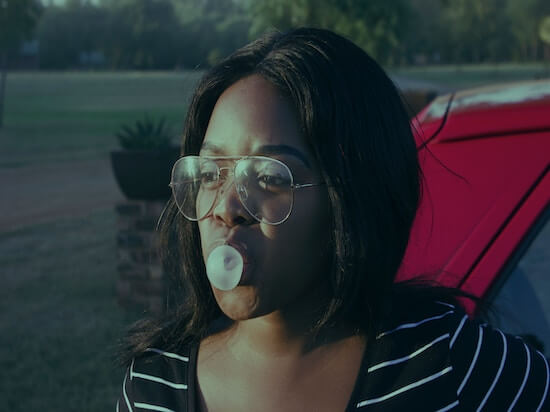 Chewing gum actually helps a lot
Studies have found that chewing gum helps increase focus when doing monotonous tasks. The continuous action increases your circulation and helps you stay more alert. Don't go for the sugary options that lose flavor in minutes, go for sugar-free flavors instead.
Fix your posture while sitting behind the wheel
To ensure you have the right posture, you'll need to adjust your seat to an optimal level. That means to a posture that doesn't affect your blood circulation, so you could stay more active and drive long distances. As you drive through the various cities and towns, listen to your body and make any adjustments every time your body feels sore or pressure.
Find ways to entertain your passengers
When it comes to long drives, passengers are the first ones who start feeling boredom. It's even harder for kids to sit still for long periods of time, so make sure you pack a few games and books or mini-computes they can play along the way.
Play your favorite playlist
Turn on the music without putting your safety at risk. Some types of music can affect driving. Some experts advice drivers to listen to slow music at a moderate volume to make the journey more pleasant.
If you don't have any set music playlist, how about some audiobooks? They are quite popular and everyone could learn something new while enjoying the view on the road.
SEE ALSO: 6 Actionable Tips For Reducing Sun Glare While Driving