Memorial Day is, unofficially, kicking off the travel season in the U.S. eTags registration and titling company found out, more than 37 million Americans are expected to travel this long holiday weekend, from May 27-May 31. That's 60% more than last year. As cases go down, vaccination rates go up and restrictions are lifted, more and more Americans are looking to travel — most for the first time since the pandemic. We're already hearing of many shortages around the travel industry, including a lack of car rentals nationwide.
Use eTags© to Quickly Complete Your DMV Service. Renewals, Title Transfers and More, All Online!
Compared to last summer, this Memorial Day Weekend will see a 52% jump in travel
67% of Americans are planning to travel this summer
Plenty of news channels, along with independent studies are reporting positive behaviors and sentiments toward summer travel. In fact, just last month TripAdvisor surveyed 2,500 consumers across the U.S. and a few other countries for summer travel predictions. The travel website found that found out, that 67% of Americans are planning to travel this summer (June 1- August 31). And that's already an 17% jump from just this spring!
Millennials seem to be the most excited about traveling again, with 72% of those TripAdvisor surveyed already planning trips
Summer travel problem #1: fuller planes, higher airfare
According to CheapFlights online, currently flights are 77% booked full compared to 90% pre-pandemic. But destinations such as Florida, Hawaii, Mexico, South Carolina, Nevada, and the Dominican Republic typically have even fuller flights. Another survey (3,200 people), done by TripIt, reveals 94% of Americans plan to travel this year. Finally, Hopper saw a 63% surge in domestic flights searches for the 4th of July weekend alone!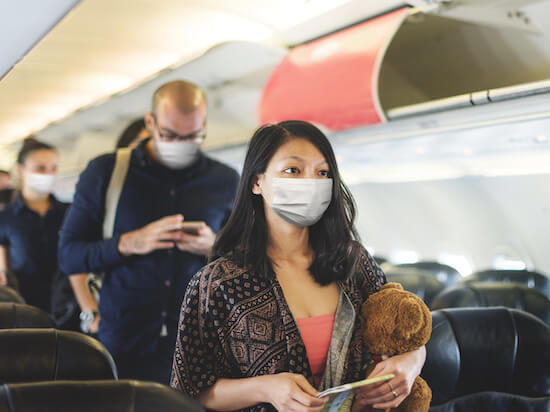 How to prepare for the pent-up demand in travel
Due to the higher demand for travel via the friendly skies, it's important to book your flight early since airfare goes up every day. The average round-trip airfare for a domestic flight is currently $279, and will go up 16% by the beginning of summer (Hopper). By July, the average flight within the U.S. will be $284.
According to Kayak data, searches for summer travel have already gone up 78% in March
Two new budget airlines, Avelo and Breeze, are introducing more low-fare seats so you may want to check with them before booking your flight. Also, United Airlines is adding more domestic flights, and Southwest is adding new flights between the mainland U.S. and Hawaii. More flights and airlines, more regular schedules, and routes, can start to help alleviate some of the demand.
Find out about cleaning protocols, flight cancellations or refunds procedures, face masks and COVID tests requirements. Make sure you carry hand sanitizer and disinfectant wipes with you and lean your seats, avoid connections so as to not board another plane and expose yourself to more risk of infection. Look for vacations deals that can keep you more outdoors than inside. Don't forget traveling means you have to be cautious throughout the journey, from airport, to car rental, to hotel, and all the various places you're visiting.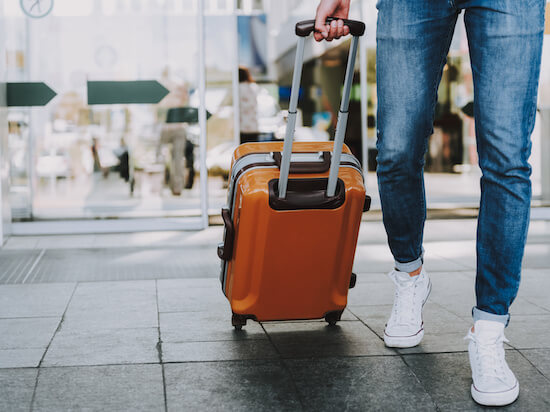 Summer travel problem #2: overcrowded airports
With more people traveling, airports have seen a surge in traffic. The TSA has seen over 1.7 million travelers on May 13th, the highest number of passengers since the beginning of the pandemic.
The summer season, between June 1 and Aug. 31 has 9 of the 11 busiest travel days
What to do about it
Expect long, long lines. Give yourself more time to go through security as everyone has more documents to show such as Covid tests and pre-travel screenings. People are a bit rusty with their packing skills, after all most people haven't traveled for a year and a half now. So the routine at security checkpoint take a bit longer now. According to the Los Angeles Times, about 209 million people will fly on U.S.-based airlines this summer. And for international flights, U.S. carriers are expected to see 27 million passengers.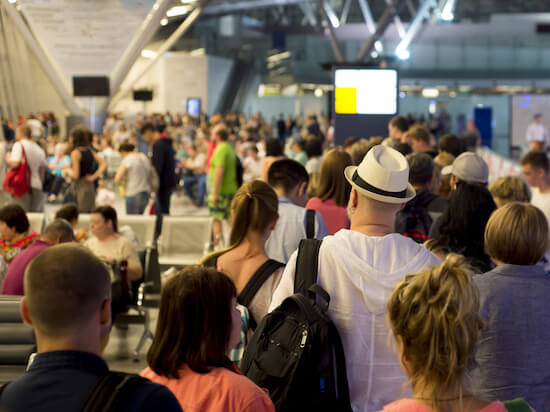 While we're on the topic of airports, if you're planning on renting a car right after your flight, know that there's a car rental shortage nationwide. Issues vary…Some travelers are waiting over 90 minutes in line to speak to a representative, there's practically no inventory or at the very least model options, and the daily rate increased 30% compared to 2019. In March, in Hawaii, tourists were renting Uhauls due to the rental car shortage. ZipCar, Turo, car rental companies away from airports, and Getaround are alternatives.
SEE ALSO: CAR RENTAL SHORTAGE CAN COST YOU OVER $240/DAY
Summer travel problem #3: Gas prices keep going up
If you thought it might be more cost-effective to drive to your summer travel destination, you may want to do some research before you head out. Right now, gasoline prices are the highest for a Memorial Day holiday weekend since 2014. Gas prices are expected to range around $3 and stay high through the summer.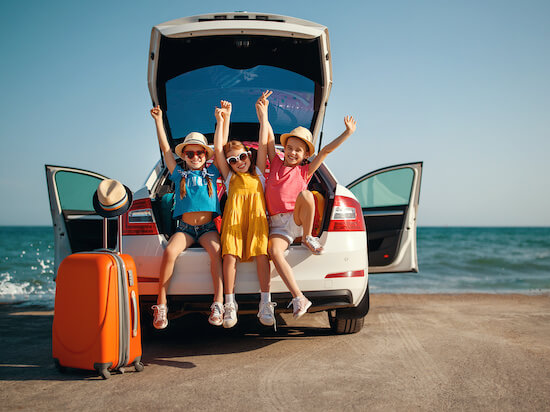 Hotels in Myrtle Beach, Fort Lauderdale, and Galveston are booking up quickly
Currently, gas is at 16 cents more than last month, and $1.08 per gallon more than in 2020. Gas stations in popular travel areas including beaches, theme parks, national parks, and the mountains can have low supplies, while some areas are still recovering from the Colonial Pipeline gas shortage.
Currently, a Fort Lauderdale resort is advertising rooms for $198, while a 5-star hotel in Austin is going for $384/night
How to pay less for gas
To save money at the gas pump, make sure you inspect your vehicle before you head out so that it's in tip-top shape before your road trip. By inflating tires, and making sure the car's in proper order, you'll increase its performance. There's also less chance of you having to pay for any extras like roadside assistance or sudden mechanical repairs. Make sure you download an app to help you find cheap gas prices as you drive to your destination too. And for further savings, join a gas station rewards program!