The following infographic displays data about the states with the most licensed drivers in the U.S. in 2016.
Use eTags© to Quickly Complete Your DMV Service. Renewals, Title Transfers and More, All Online!
Using Statista.com as a direct source, we created a top 10 list of states with the most licensed drivers on the road.
If you live in any of these states, have a look where you rank and keep in mind that some states are more populated than others.
California, for example, ranks 1st on the list with nearly 26.2 million licensed drivers in 2016.
In fact, the Golden State is not only the state with the highest number of licensed drivers, but it is also the most populated state in the country, representing almost 12% of the country's total population.
Note that Texas and Florida are closely behind with nearly 14.7 million and 15.8 million respectively.
Interestingly, Florida is the number one state for the most unsafe drivers for two years in a row, according to SmartAsset.
For the most part, the question is whether the increasing number of licenses has an impact on the quality of drivers while on the road.
Keep scrolling down and check whether your state ranks on our list. Know that everyone in the US is required to obtain a driver's license before hitting the road.
Driver's license history
Driver's licenses in the US became mandatory in the early 20th century.
Missouri and Massachusetts were the first states to issue and require residents to have a driver's license to operate a car.
New Jersey became the first state to require drivers to take a mandatory test in order to get an official driver's license. Then, other states followed suit gradually.
Driver's license requirements
Today, each state has its own application requirements, so applicants should contact their local DMV for local updates.
Typically, each state requires the following: a Social Security Number (SSN), form of identification, written test, vision test, and road test.
It's in your best interest to comply with all the specific requirements in order to obtain your driver's license.
SEE ALSO: How To Take A Good Driver's License Photo (Tips And Tricks)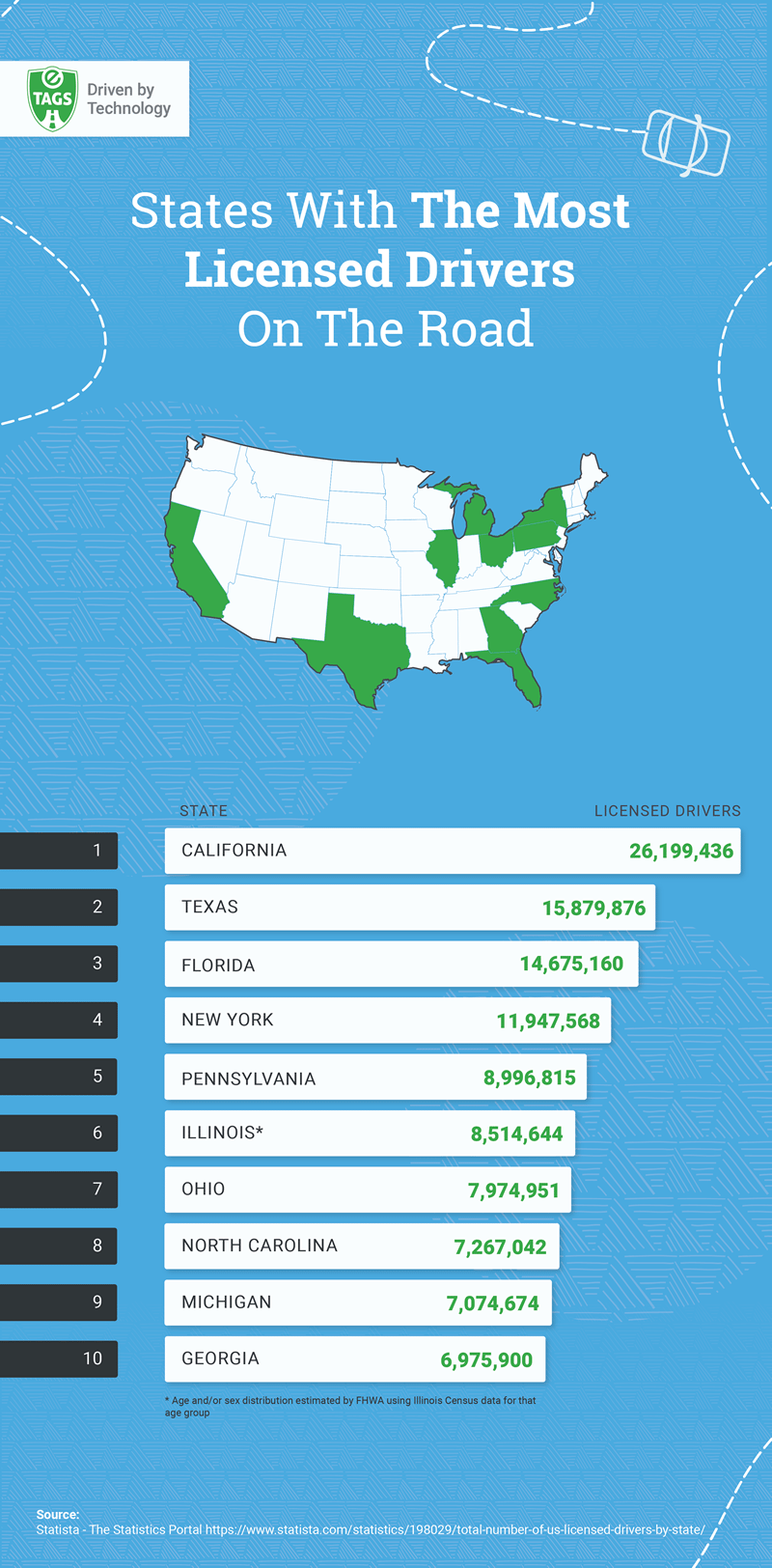 Share This Infographic – Copy & Paste Embed Code Below: