There are those that fear self driving cars and those that are anxiously looking forward to their arrival. Whether you are apprehensive about the thought of seeing a driverless car next to you on the freeway or can't wait to take advantage of getting more things done on your commute, the autonomous driving car initiative has sped up with a self-driving car bill recently introduced in the United States House of Representatives.
The self-driving car bill will help automakers in taking the next steps to develop, build, and introduce truly self-driving cars to the American consumer. It is the first federal law of any significance to address self driving cars.
The Specifics of the Law
The first thing this federal self driving car bill would do is ensure is that states can't block autonomous cars from the roadways. The second thing the law provides is for automakers to get exemptions on the production of up to 25,000 vehicles to meet existing safety standards within the first year of production. The limits of production without meeting safety standards would rise to 100,000 annually by the third year. This provision is expected to rapidly improve the development and introduction of autonomous cars to the general public.
To get the exemptions, automakers will have to demonstrate that their self driving cars are at least as safe as traditional vehicles. The bill has been applauded by the business community, advocates for the blind, and, of course, automakers.
Save Money on Your Auto Insurance Bill, Compare Quotes Fast
While the self driving car bill would assure that the states would have no say in performance standards of these autonomous cars, the self driving car law stipulates that individual states would still have the power to set registration, licensing, liability, and insurance regulations. This is not unlike how traditional vehicles are regulated.
The bill now moves to the Senate which has already been working on its own set of regulations. One issue the House bill doesn't address is that of self-driving commercial trucks. The Senate is expected to add such provisions.
Currently, federal regulations do not allow self driving cars without human controls on roadways in the United States.
The Evolution of Self Driving Cars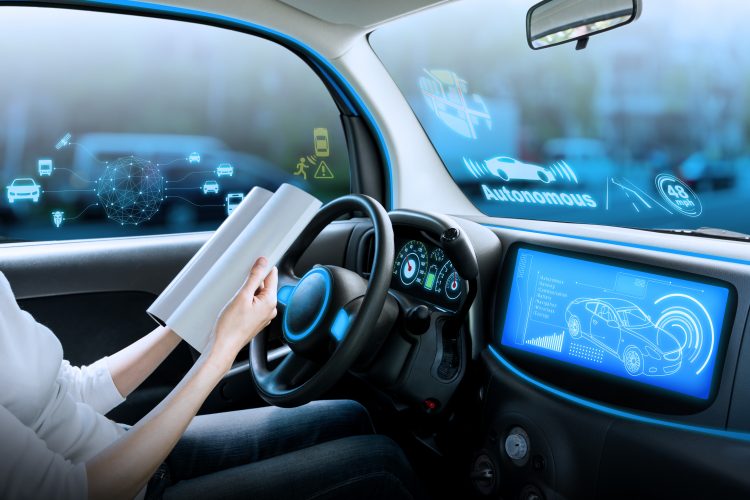 Those who fear autonomous cars should recognize that today's vehicles already have many features that could be described as "autonomous". Most of us have driven cars with automatic speed or cruise control. Cars are being produced today with automatic wipers and headlights. Cars can already park themselves and automatic braking is becoming increasingly common.
Radar helps cars stay in their lane and can detect obstructions when backing up in a driveway. It would be natural that the next step would be truly autonomous cars that can communicate with each other, find the fastest paths to getting to a destination, and carry passengers safely.
The Driving Force: Safety
What many critics of self driving cars fear is insufficient safety. There is a fear that autonomous cars may be dangerous and potentially cause accidents. The fact of the matter is that 94% of car accidents are due to human error. This actually makes human control of vehicles the most dangerous factor in driving. Beyond the personal and human loss involved in car accidents, a 2014 study states that automobile crashes in the United States are approaching one-trillion dollars in annual economic losses.
The irony is that those who fear autonomous cars may already be flying across the country in airplanes mainly controlled and piloted by computers.
Benefits of Self Driving Cars
The potential benefits of self driving cars are amazing. There will be better transportation opportunities for the blind, disabled, and aging. Driving time can be more relaxing or productive. Traffic can be managed better and insurance costs may be reduced. The House bill is the first significant step in paving the way at the Federal level for their accelerated development.
We are in a remarkable time when it comes to owning a personal vehicle. In many states, you can study for a drivers license exam or get traffic fines reduced by taking an online course. You may be able to renew your driver's license and registration online. You can even select, finance, and buy a car online and get it insured and in some cases, delivered right to you. There may be a day sometime in the not too distant future when we will look back and wonder how we ever survived driving ourselves.
H/T Reuters