Two years into the pandemic, pedestrian fatalities are soaring into record numbers. While Americans drove less in 2020, reckless driving including speeding, not buckling up, speeding, and drinking behind the wheel all led to a spike in all sorts of traffic accidents. In fact, the National Highway Traffic Safety Administration reported a 13.2% decrease in miles driven, while fatalities increased about 7.2%.
Use eTags© to Quickly Complete Your DMV Service. Renewals, Title Transfers and More, All Online!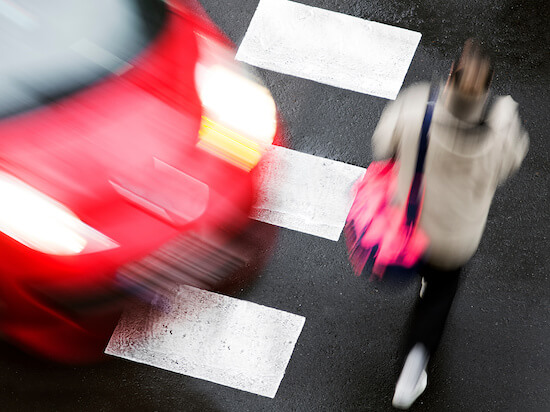 Pedestrian deaths rates soaring
But it's the pedestrian fatalities that are grabbing headlines these days. According to the Governors Highway Safety Association, crashes killing pedestrians climbed 46% over the last decade. The GHSA says accidents killed more than 6,700 pedestrians in 2020 alone — up about 5% from the year before. If you were to base those numbers on vehicle miles traveled, 2020 had a 21% spike in pedestrian deaths.
Almost 86% of pedestrians killed within the first six months of 2020 were between 21 and 24 years old
Tragic stories abound nationwide
A man attempting to cross Westheimer Road last month was the third pedestrian within 24 hours to be killed by a driver in Houston, Texas. On average this year, a pedestrian is killed by a driver in Harris County every 37 hours. Also in February, Victor Savier Barillas Delao was killed trying to cross the road in Fairfax County, Virginia.
Last year, two pedestrians were struck when a driver in a Subaru Forester crashed in the heart of Brooklyn, New York. Unfortunately, Rahel Guindi died on the scene. That same day, a Dodge Ram crash ended fatally for a pedestrian Carina Lopez in the South Bronx. These are just some of the atrocities happening on the road these days. These are two of 196 deaths in 2021 on New York City roadways. To be clear, that figure is up from 164 deaths the previous year.
SEE ALSO: CAR ACCIDENT EPIDEMIC-DRIVING KILLS AS MANY AMERICANS AS GUNS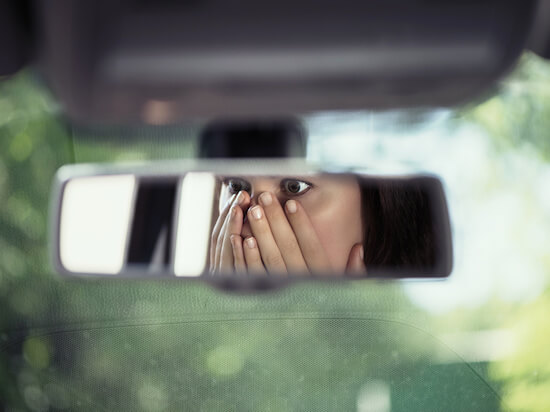 New Mexico had 99 pedestrian fatalities in 2020
California is said to be the most dangerous state for pedestrians. In 2019, 519 pedestrians were killed in traffic accidents in the first six months alone. In Texas, pedestrian deaths jumped 83% from 2020 to 2021! New Jersey last year had the highest number of pedestrian fatalities in more than 30 years plus the most overall traffic deaths since 2007, State Police statistics show. Utah had a 22% spike in pedestrian deaths. The NHTSA ranks Florida with the third-highest rate for pedestrian fatalities in 2019. You get the point! The numbers over the last 10 years are shocking almost everywhere.
New York, California, Texas, Georgia, North Carolina, Florida, and Arizona are the seven deadliest states for pedestrians (GHSA)
A global pandemic didn't make matters better
So why has pedestrian death by car crashes been trending up for years and notably in the last few years especially? One might think during a raging 2-year global pandemic, with fewer drivers on the road would ease the frightening statistics. After all, driving was down 40% as early as April of 2020, yet more than 6,700 pedestrians were killed in vehicle crashes that same year.
Psychologists and other medical experts are saying people became aggressive from pent-up fears and so many unknown factors surrounding the pandemic. The director of Stanford Medical School's Center on Stress and Health attributes more fatalities to less social contact. The new need to gauge risk all on our own can be burdening, leading to plenty of stress. Stressed out people are driving more aggressively, more recklessly, and often under the influence. In fact, pandemic drinking was a thing!
People of color are more likely to be killed than those identifying as white—making socio-economic status another factor in pedestrian deaths (GHSA)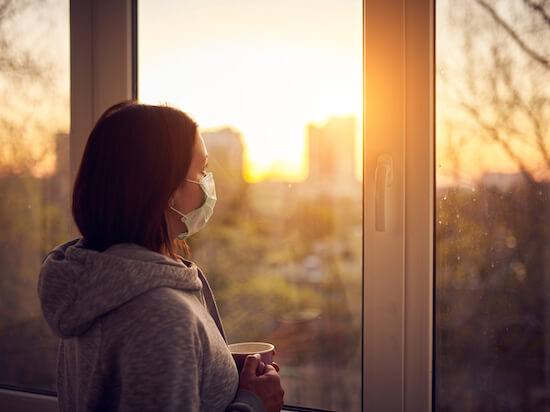 Alcohol consumption went up among those over 30 by 14% during the pandemic, with a 41% increase in women heavily drinking, according to a RAND Corporation study. Massachusetts General Hospital found that excessive drinking went up 21% during that time, thanks to a national survey on drinking habits. MGH researchers estimate pandemic drinking will cause 8,000 additional deaths from alcohol-related liver disease, 18,700 cases of liver failure, and 1,000 cases of liver cancer by 2040.
Crossovers, SUVs, and pickup trucks are dominating the roads
Author Angie Schmitt, an expert on sustainable transportation, calls pedestrian deaths as a "silent epidemic." Three out of four vehicles sold today are trucks, SUVs, and vans. Bigger vehicles are all the rage! They're heavier with higher, protruding front ends, and strike pedestrians with much more force than a passenger car. But most people think they would be safer in a big model truck like GMC terrain or the Ford F250 if in an accident. According to the GHSA, from 2010 to 2019 the number of pedestrian fatalities involving SUVs increased at a faster rate compared to passenger cars – 69% vs. 46%.
SEE ALSO: SUVS AND CROSSOVERS ARE CONQUERING OUR ROADS
Alabama, New Mexico, and Mississippi are some of the top states in the past decade for pedestrian fatalities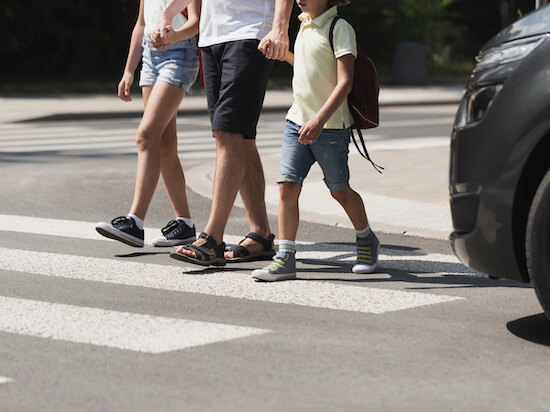 There's a certain level of anonymity when behind the wheel of a big SUV. However, these vehicles are proven more fatal to pedestrians for sure as they're more likely to be struck in the chest or head and therefore less likely to survive. The good news is vehicle manufacturers have pledged to take several steps to make SUVs less deadly to pedestrians. Ford/Lincoln, Honda/Acura, Audi, BMW, Hyundai/Genesis, Mazda, Mercedes-Benz, Subaru, Tesla, and Toyota/Lexus are just some automakers to equip their vehicles with automatic emergency braking (AEB).
Pedestrian safety is not a new movement
Every October is Pedestrian Safety Month! Local governments, companies, and people everywhere come together to spread safety awareness and tips for keeping pedestrians safe. The headline here is that everyone is a pedestrian. We've got to do what we can to keep each other safe.