From the U.S. to China and Europe, the SUV or sports utility vehicle is dominating the roads. The tough, rugged, 4 X 4 machines are slicing and dicing their way through suburbs everywhere. No longer reserved for off-road adventures and work sites!
Use eTags© to Quickly Complete Your DMV Service. Renewals, Title Transfers and More, All Online!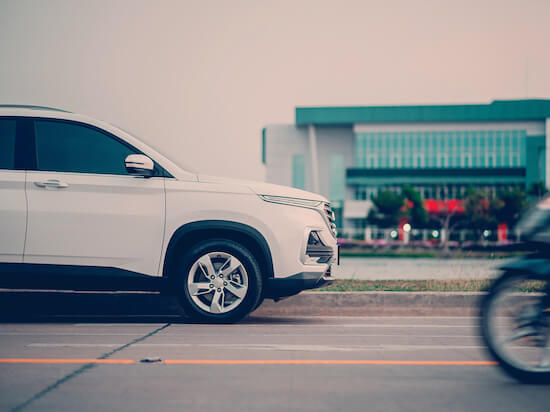 Over 114,000 Toyota RAV4 vehicles were sold in the U.S. from January thru March this year — a 14.5% increase from the year before
SUVs are one of most popular segments for new vehicle sales
Forbes last year reported that the light trucks category which included pickup trucks, SUVs, and crossovers accounted for 75% of new vehicle market. In 2020, 15 of thew top-selling vehicles were light trucks including the Chevrolet Silverado, RAM 1500, and of course, the Ford F-Series. This year, 16 of the top 25 vehicles are sports utility vehicles and crossovers, including the Toyota Highlander, the Chevrolet Equinox, and Nissan Rogue.
That same year, Kia set record sales with 62% coming from Sedona, Seltos, Sorento, Soul, Sportage, and Telluride light trucks models. During the last three months of 2020. Volkswagen had their best quarter for SUVs sales at 60%. 58% of their total sales for that year came from sports utility vehicles, which represented a 20% increase from 2016.
The SUV is a combination of truck, minivan, and the average American family car
The main difference between sports utility vehicles and crossovers
A crossover model is lighter and built on one car platform or unibody construction; as a single piece which makes the drive more like a car than a truck. It's lighter than a traditional SUV and typically has better gas mileage. On the other hand, a sports utility vehicle's frame and body are built separately, and later on fused together in manufacturing. An SUV is built for all types of terrain and you can generally tow more with it than a crossover.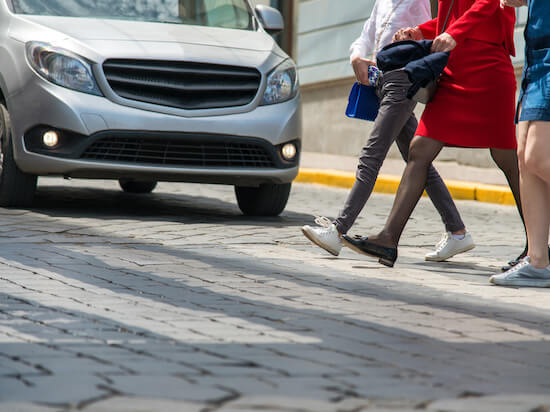 Crossovers are sometimes called small-sized SUV or compact SUV
What happened to decarbonizing the planet
Today SUVs are so popular that they've impacted various aspects of daily life including pedestrian safety, parking options, and air quality due to its high emissions. In fact, the International Energy Agency stated SUVs are the second largest cause of global rise in carbon dioxide emissions. Only the power sector is a bigger contributor. Every year, sport utility vehicles release 700 megatonnes of CO2.
Climate change and emissions
Vox last year reported crossovers or CUVs alone make up more than 40% of the American market for new vehicles. Light trucks are so in-demand these days, automakers are dropping sedans from their lineup altogether. Ford recently axed the Fiesta, Fusion, and Taurus. Honda dropped its Fit model, Cadillac stopped production on its CT6, and Chevrolet killed its Impalla.
SUVs sales in the UK tripled in the past decade, and in Germany last year one in three vehicles sold was a sports utility vehicle
But the bells and whistles behind light trucks are pulling us away from the energy efficiency goals that have been so far discussed. From automakers soon only producing electric vehicles to more EV charging stations and infrastructure, to city-wide programs for greener living. According to the Guardian, SUVs in America exude 14% more carbon dioxide than small cars on average. Over 15 years, that extra pollution in the air can equal the yearly emissions of a country the size of Norway (California is the state closest in size).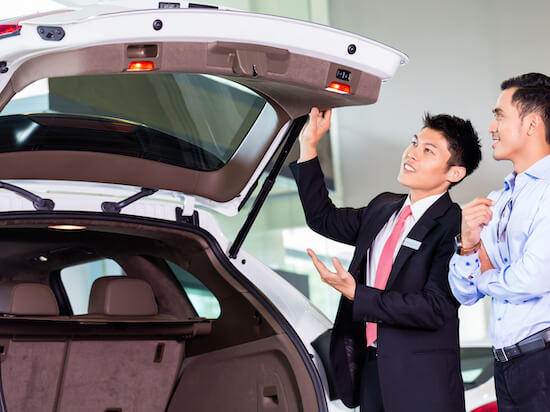 More fatal in one-car accidents
Pickups and SUVs are proportionally more likely than cars to be in fatal single-vehicle crashes, especially rollovers. According to the Insurance Institute for Highway Safety, car occupant deaths declined 52% since 1975, while pickup occupant deaths rose 16% and SUV occupant deaths increased more than 10 times over the same time period. In 2019, 23% of all vehicle fatalities were SUV drivers.
Both CUVs and SUVs are known for their cargo space, but their perception of being safer thanks to their bigger size doesn't hold true. In fact, in a study of injuries from towed away front and side crashed vehicles, 20% to 28% more women were killed when calculated on a per crash basis. The reason? Men tend to drive larger vehicles. In the same IIHS study, women were found to be more likely injured; 30% to 37% more than men! The high center of gravity makes these vehicles less stable.
For the complete article on why women are more likely to be in fatal crashes, click here.
Pedestrians and cyclists aren't safe
One of the biggest impacts from the SUV culture is the increase in pedestrian deaths. Between 2009 and 2016, pedestrian fatalities went up 46% in the U.S. The taller the vehicle the more dangerous it is for someone walking by. It's also harder for SUV drivers to see pedestrians. In sports utility vehicle accidents, pedestrians are at a much higher risk of fatality when compared to a sedan collision where they can get away with serious injuries.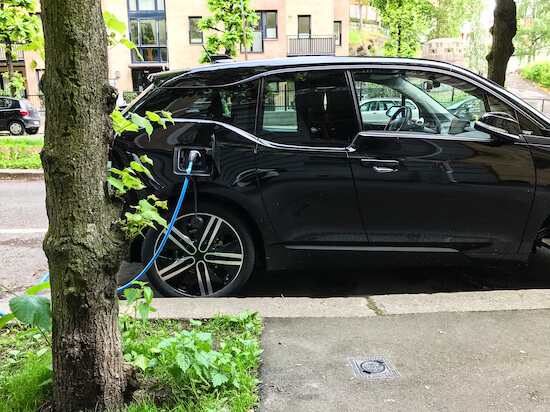 In 2010, there were 35 million SUVs in the world's car fleet. Now there are over 200 million
Today, SUVs are less about hauling tools and materials, and more of the default family car. For those who are more eco-conscious, there are even all-electric and hybrid models of sports utility vehicles and crossovers at car dealerships right now.
What's your take on sports utility vehicles?