How do I register my car online?
Getting your tags these days is easier since there are many more options than just waiting for your turn at your local DMV branch. Now some states, like California and Nevada have kiosks in various areas even supermarkets, but one of the easiest ways to get your entire registration paperwork is to complete your order online.
Use eTags© to Quickly Complete Your DMV Service. Renewals, Title Transfers and More, All Online!
Tags online include your registration certificate, license plate(s), and sticker or decal. These documents also depend on the state you live in, since some like Pennsylvania don't require stickers. Other states require two license plates.
New York was to require license plates in 1901, but Massachusetts was the first state to have state-issued plates 1903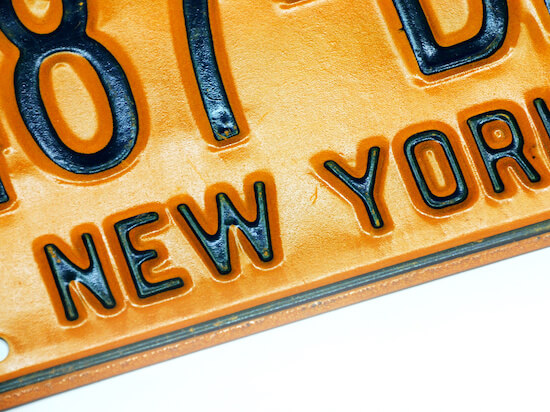 Registering your vehicle online with a private company like eTags takes minutes. Just answer a few questions online so your vehicle can be located, pay your fees, and you're done. All your paperwork will be delivered right to your doorstep.
How do I know what online tags company to use for my registration?
Just look for an online registration provider that's been in business for several years and is trusted by others. For example, eTags has over 360,000 5-star reviews with a customer support team that can help you resolve issues that may stop you from getting your tags like parking tickets or unpaid tolls.
The first state-issued license plate was given to Frederick Tudor and only the number "1" on it
Look for added value too! eTags offers yearly reminders for your registration, a personal account where you can see the history of all your orders as well as access to other vehicles services like registration replacements or title transfers. With eTags you can also get your paperwork shipped anywhere, not just the address connected to your DMV info. Go for delegated companies, state-licensed companies, and the like.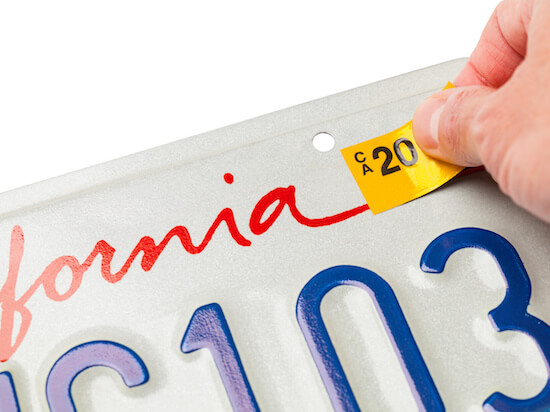 Can online companies register every type of vehicle?
No, some tags company focus on only one or two types of vehicles such as cars and motorcycles. While other like eTags offers their vehicle services on a wide variety of vehicles. Depending on the state, eTags can register passenger cars, electric vehicles, plug-in hybrids, motorbikes, RVs, trailers, camper vans, SUVs, motorhomes, pickup trucks, antique vehicles, limos even boats.
SEE ALSO: RENEWING YOUR 2-YEAR NEW YORK REGISTRATION
Will online registration require auto insurance?
Most states require drivers to have car insurance, but some don't. All states require "financial responsibility to operate a vehicle on the roadway" like a bond or other paperwork. New Hampshire has the least requirements, and it still asks that drivers show proof of "financial responsibility" if involved in a car accident. Virginia and South Carolina allow drivers to pay a fee to register a car without car insurance, though the fee doesn't exempt them from financial responsibility. 
Pennsylvania was the first to issue a personalized license plate in 1931
All 50 states have different minimum auto insurance coverage, with almost all requiring bodily injury. So online companies that provide registrations have to comply by their state rules. eTags for example requires you to upload your proof of insurance, also done online.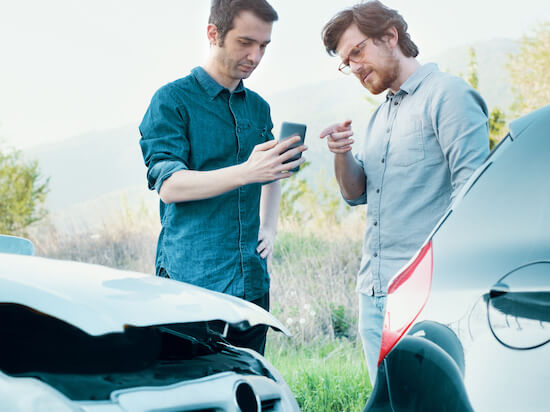 Can online tags businesses operate in all states?
No, since these registration companies have to comply with motor vehicle departments along with state laws, they can't operate everywhere…unless they're licensed in every state or have another way to comply. For example, eTags operates in Florida, California, Pennsylvania, New York, Maryland, and Ohio. In some states, eTags will register vehicles coming in from states in which they don't operate, as long as the vehicle will be registered in the six states listed.