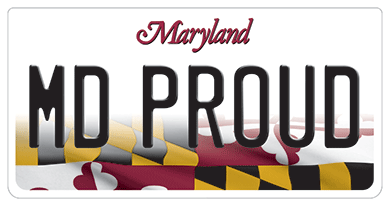 eTags.com reach continues to expand and, this time, it's to a popular northeastern state, Maryland. Maryland residents can now renew their vehicle's registration through our online renewal engine as an alternative to renewing online directly with the MVA. Similar conveniences provided to our residents in Florida and California will be available to Maryland vehicle owners.
Use eTags© to Quickly Complete Your DMV Service. Renewals, Title Transfers and More, All Online!
One of the main benefits eTags provides in Maryland is the option to renew online for only 1 year if needed. Many vehicle owner's in the state find this option not only financially convenient but also useful in situations where the vehicle may be sold in the next 12 months or the owner does not in intend to drive it past the next year. Other benefits of renewing your Maryland vehicle registration with eTags include:
A digital copy of the registration certificate available immediately after the order is processed. This copy can be printed and used as temporary proof of having renewed which is useful if your tags have or will soon expire.
Multiple payment options include all major credit card providers and PayPal credit.
Access to the online order status check portal allowing our customers to check the processing and shipping status of their tags
Comprehensive customer support providing our customers assistance with their registration renewal(s) as needed
eTags has over 70,000 customer reviews from Florida and California customers. We hope that Maryland vehicle owners will find the services just as valuable. We look forward to their feedback for continued growth and success.
Read the full press release here.