The 18th U.S. state is synonymous with Creole culture, Mardi Gras, and all that jazz! Louisiana is also home to plenty of landscaped to navigate, from swamps to forests, freeways, and more. LA boasts a bit over 3.4 million licensed drivers and 3.8 registered vehicles including cars, buses, trucks, and motorcycles (FHWA).
Use eTags© to Quickly Complete Your DMV Service. Renewals, Title Transfers and More, All Online!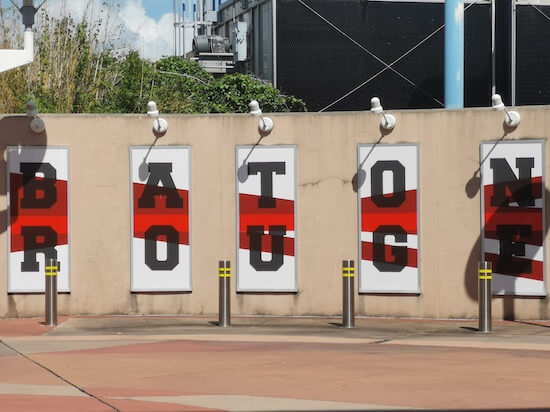 According to the Louisiana Office of Motor Vehicles, Louisianians prefer the Honda Accord and Toyota Camry. In the trucks category, Ford and Chevrolet top the list. LA's least-favorite car colors? Teal, camouflage, and taupe. Just like everywhere in America, drivers must have their vehicles registered and carry auto insurance.
A Louisiana registration sticker is also known as a validation decal
From two LA license plates to one
Since 1915, the Pelican Stare required drivers to register their car and display two license plates. In 1952, the LA OMV required Louisianians to display only one rear license plate, making it one of today's 19 states that don't require a front license plate.
It's illegal to drive without a plate in LA. You risk having your car impounded and paying a fine of 25% of the annual cost of a license plate which is tied to the price of your vehicle. So if you're driving a luxury car in Louisiana you can be paying big bucks if you're pulled over without a plate.
SEE ALSO: SELLING A VEHICLE BUT LOST THE TITLE? GET A DUPLICATE!
Damaged, stolen, or lost license plate or sticker? Get a replacement!
If you happen to have lost your license plate, or even the sticker on it, you can always get a replacement. If your LA plate is damaged or was stolen, you can get a duplicate plate too. You can get a license plate, or registration sticker by visiting the Louisiana OMV, or even requesting the item(s) by mail.
You need your current registration card, and a completed Form DPSMV-1799 called Vehicle Application. Enter info needed such as VIN, and license plate number, and the like. Then visit a local OMV office to finalize vehicle paperwork and pay fees or you can the request by mail along with a check to pay your fees. The LA OMV asks that your check's note4s include a phone number, address, and driver's license number. You can send to: Office of Motor Vehicles, P.O. Box 64886, Baton Rouge, LA 70896.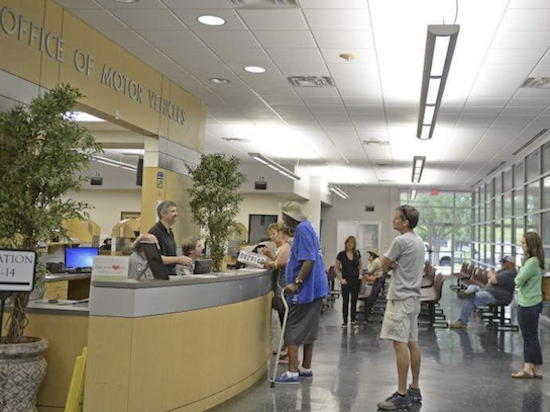 Electric vehicle registrations are low in the Pelican State, with 3,180 as of Dec. 2021(AFDC), but in the next five years Louisiana will get almost $73 million for EV infrastructure through President Biden's IIJA
Order your Louisiana license plate or sticker online
If you rather process your request for a duplicate online, just go to eTags.com. You can choose from a variety of LA vehicle services, including a sticker if your vehicle's registration is already renewed. You can also order a Louisiana license plate replacement.
Just enter your vehicle type such as sedan or SUV and the like, your plate number, the brand such as Dodge, Ford, and the like, and finally the model year. eTags allows for pre-filled application, so all you're left to do is provide your contact info so your plate or sticker can be shipped right to your doorstep.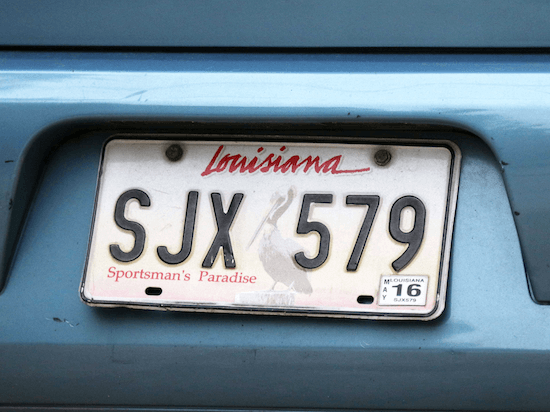 The Nissan Altima is third most-popular vehicle in LA