Home to Hollywood glamour, Los Angeles is often called the "Creative Capital of the World" since one in every six residents works in a creative industry. That's right, the center of film and television has more artists, writers, dancers, actors, and musicians than any other city. But LA also boasts an unwanted accolade: Los Angeles is known for being one of the worst cities for traffic congestion.
Use eTags© to Quickly Complete Your DMV Service. Renewals, Title Transfers and More, All Online!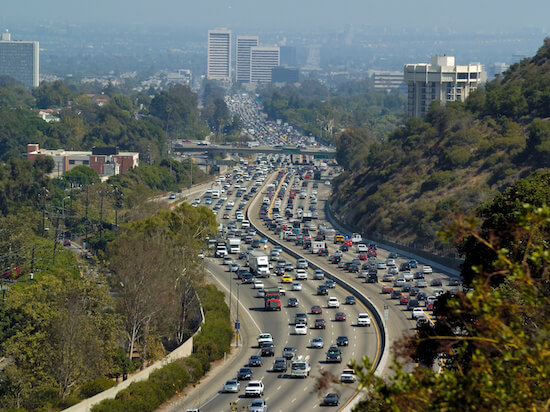 L.A. ranks #2 in worse traffic and congestion
TomTom, a GPS manufacturer that tracks traffic patterns and ranks urban congestion, ranked L.A. number 2 for worst traffic. Los Angeles drivers spent an extra 4 days and 19 hours in rush hour traffic last year. Why so much congestion? Plenty of drivers and cars on the road! (Just check out the statistics below.) New York City ranked number one, in case you're wondering, with 5 days and 3 hours.
In 2019, California had the highest vehicle registrations among all states with 31,247,2710 registrations
MoneyGeek says Los Angeles ranked the highest in car ownership with 2,276,974 registered vehicles in 2019. With a population of almost 1.4 million people, L.A. had a vehicle ownership rate of 87.9% and an average of 1.63 cars per household. In 2020, Los Angeles residents nearly made up 7.7 million vehicle registrations. So how do you go about getting your car registration in Los Angeles.
SEE ALSO: LEGAL AUTO-RIZATION, CALIFORNIA DMV POA
What you need for an L.A. car title and registration application
If you bought a car from a private party, the seller must sign the title over to you and transferred within 10 days. You must fill out the REG 343 where you'll enter the vehicle info, fuel type, driver's license and the like.
• You need the California title from the seller
• If there was a lien on the vehicle, you need a lien release Form 166 and it must be notarized.

• To complete the title transfer in Los Angeles, you need valid smog certificate from the seller, unless the car is 8 model years old or less AND not diesel-powered. In that case you're exempt but must pay an $8 smog transfer fee instead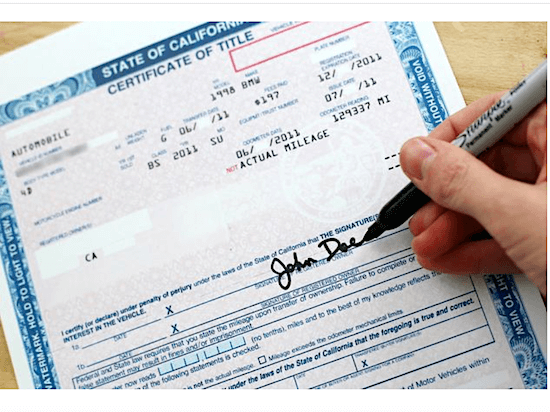 • If the car is less than 20 years old, the title must have the odometer mileage. If the title has no dedicated section to record the mileage, both seller and buyer have to complete and sign Form 262.
Last year, Los Angeles County had 155,065 motorcycle registrations and almost 1.2 million truck registrations
• You need your driver's license number, license plate number, and VIN of the car to complete REG 343
Skip the trip to the DMV by titling and registering your car online
With eTags.com, a DMV-licensed titling and registration company you can order the paperwork online. All you need is to answer a few questions online and upload the title you got from the seller. Enter your address and the title and registration will arrive at your doorstep. Plus, you can download a temporary registration until you get the original card at home.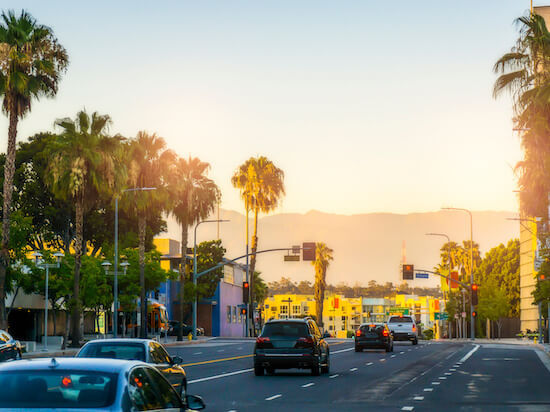 In case you run into an issue, you can communicate directly with eTags via your personal account, and a title or registration specialist can answer all your questions. Just make sure that when you upload your driver's license and other documents, so that they're clear and legible.