With over 3,000 lakes and three major rivers that run through California, plus more Pacific shoreline than any other state, it's no wonder the Golden State is now home to over 700,000 registered boats. The latest statistics reveal that California has precisely 711 173 recreational boats or vessels, making it the fourth most popular boating state.
Use eTags© to Quickly Complete Your DMV Service. Renewals, Title Transfers and More, All Online!
In the U.S. over 87 million U.S. adults participate in recreational boating
FL is number one in vessel registration
Florida takes the number one spot in boat tags, with a little less than a million boat registrations. Speaking of the Sunshine State, in Florida, eTags offers boat registration renewals online. You could renew your vessel's registration right on your smartphone, just answer a few questions about your boat and follow the prompts.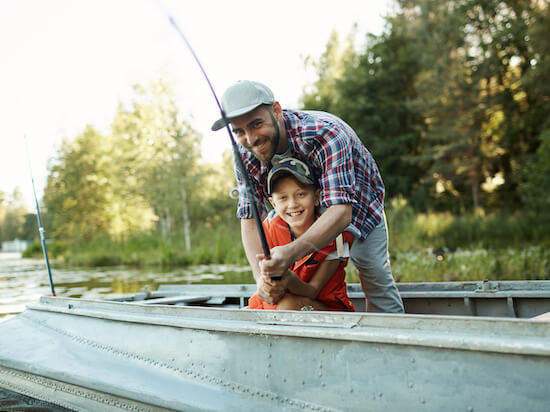 Boat registration in California
Californians enjoy all types of boats for adventures in the water: from fishing, to diving or sunbathing, from tubing to wake-surfing and water-skiing, and so much more. Whether you have a sailboat, motorboat, dinghy, deck boat, or bowrider, you need to register your vessel with the DMV in California.
In fact, any sailboat over 8 feet has to be registered. As well any motor-powered boat no matter the size. Luckily, you could also do so with eTags online, without ever having to go in person to apply for your boat registration if it wasn't bought directly from manufacturer. Remember this year is an odd-numbered year, so boat registrations are due by December 31st, 2021, even if you don't use your vessel.
The outboard boat is the most popular type of vessel in the U.S.; a small watercraft with a motor attached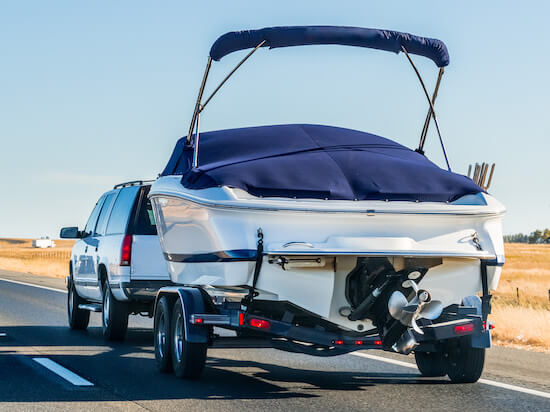 The BOAT 101 Form
To register your boat in the Golden State, you need to submit an Application For Registration number, Certificate of Ownership and Certificate of Number for Undocumented vessel. This is also known as form BOAT 101. That's where you'll indicate all the vessels info as well as your own such as where the boat is principally kept, as well as any lienholder information.
If you own a trailer for your boat, you need to register that vehicle separately which you could also do with eTags online
Don't forget, you need proof of ownership to register your boat in the Golden State, such as the original California title certificate or the out-of-state title, if it's is currently registered in another state. If the original title is lost or damaged, you have to apply for a title replacement also known as duplicate title or REG 227.
Canoes, rowboats, or any boats that use paddles or oars don't need to be registered in California
Other Considerations for boat registration in CA
You may need the bill of sale to register your vessel in California, and if you don't have the paperwork, a Statement fo Facts REG 256 is needed. Sailboards or parasails, as well as a ship's lifeboat or seaplane doesn't need a registration in CA. Any boat or vessel that travels or is moored in California waterways, including private lakes has to be registered.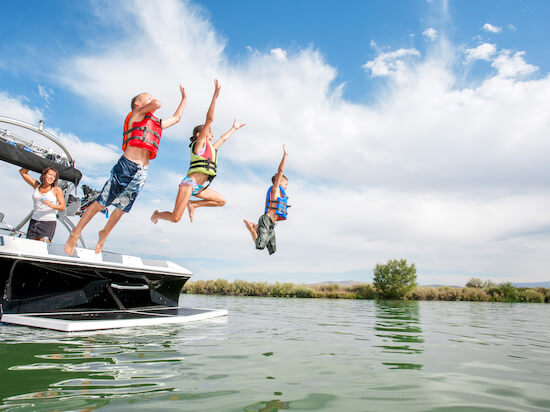 How to display your vessel registration number
Once you register your boat, you'll get a vessel registration number starting with the letter CF right before the numbers. You have to display that number on your boat in a precise way, since it has to meet specific DMV requirements.
If your boat is primarily used outside of California and is registered in the state where it's primarily used, you don't need to register the vessel in CA
You have to paint it or permanently attach the vessel registration number on each side of the boat or bow. The letters and numbers have to be vertical more than three inches high. You have to be able to read it from left to right, and make sure the color you use pops against the background so it's easy to read.

California boat registration sticker & HIN
Aside from the vessel registration number, when you register your boat in California you also get a registration sticker. That should be attached to both sides of your boat or vessel, three inches apart from your vessel registration number.
Since 1972, all boats/vessels manufactured in the U.S. come with a Hull Identification Number known as a HIN. That number has to be painted on or permanently attached, so it can't be changed or removed. If it's a homemade boat, the DMV will assign you a HIN, instead of the boat manufacturer.
The District of Columbia has the smallest number of registered boating vessels, with just over 2,000 in 2019