In 1893, the Paris Ordinance issued the first license plate in France. By 1896 Germany registered the first car plate. Two years later, the Netherlands was first to introduce a national license plate called driving permit. But it's the Sunshine State's drivers that raises $40 million a year for various causes and nonprofit organizations. How? Thanks to its specialty license plates, according to the Florida Department of Highway Safety and Motor Vehicles.
Use eTags© to Quickly Complete Your DMV Service. Renewals, Title Transfers and More, All Online!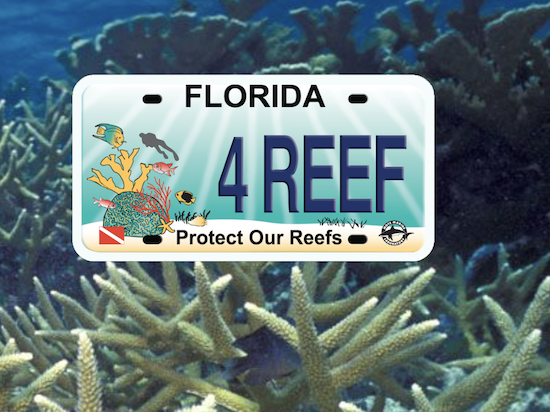 FL has 122 specialty plates (as of 2020) supporting various organizations helping them raise funds for different programs. In September 2022 alone, Florida had 1.9 million specialty license plate registrations. The most popular one? Endless Summer! Helping Sea Turtles Survive and University of Florida follow up in best-sellers!
Florida issued its first motor vehicle registration certificate on August 1, 1905 and its first license plate (made of leather) in 1906
The Sunshine State supports various charities and special interests through its specialty tag program, from environmental license plates and sports tags to law enforcement, big brothers big sisters, family values, keep kids drug free, Lauren's Kids and more. You can order a specialty plate when you renew your Florida registration, about three months before it's expired, or to replace your standard one (even if it's not time to renew just yet).
With eTags online you can order a specialty tag either when you renew your FL license plate, or just to replace your standard one. You could even order one for your motorcycle! You've got plenty to choose from, including Miami Heat, and Tampa Bay Buccaneers. The best part is you can personalize those too! So you can support a cause that your passionate about while still have a bit of creativity! Add your nickname, an inside joke, or whatever you'd like as long as it fits the characters on the plate. You can choose between 5 or 7 alpha-numeric characters, which will impact the type of plate you can get.
Florida tag supporting law enforcement sold 24,659 registrations as of September 2022
If you're in your tag renewal period, that's three months before your registration expires, eTags will send you a sticker and paperwork so you have proof of your renewed tag. And six to eight weeks later, you'll get your specialty plate (personalized if that's what you ordered.) The specialty plates take a bit of time to mint and ship.
To order your FL specialty plate, just go to eTags.com, and submit your information: the specialty tag you want, personalization, your vehicle details like make/model/current license plate number and contact info so the tag is shipped to the right address.
SEE ALSO: NEW FLORIDA OFF-ROAD SPECIALTY PLATE GOES INTO PRODUCTION
On October 1, 1989, the Florida Salutes Veterans license plate was established to create a fund to build, operate, and maintain domicile and nursing homes for veterans
In Florida, the personalized license plate program started in 1972 and allowed individuals to select up to a 7-digit combination (letters or numbers with a hyphen or space) for an additional $12.00 annual use fee. By October 1987, collegiate plates were established to raise funds for educational scholarships for nine state universities including University of Central Florida and Florida State University. The Save the Manatee license plate was incorporated to honor the official state marine mammal on January 1, 1990. Fifty percent of the funds go to research!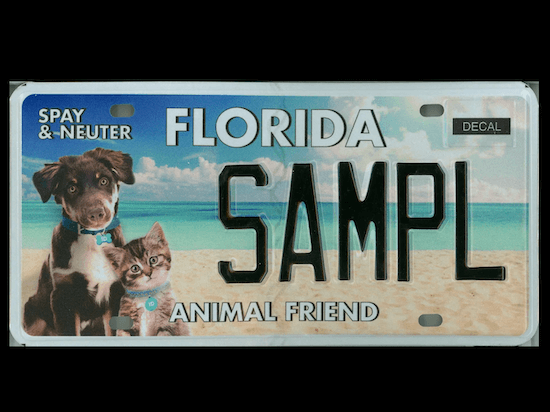 So which Florida organization or cause do you want to support with a speciality tag?