Countless vehicles, both new and used, are sold through hundreds of dealerships in the state of Florida every year. The last statistics show over 15 million licensed drivers in the Sunshine State (2018). And with the current COVID-19 pandemic, there will probably be an increase in car sales since most people who used public transit now prefer to drive to the office for fear of catching the virus.
Aside from the actual cost of the vehicle, Florida dealers charge various fees when finalizing the purchase aka "the paperwork.". But, Florida laws limit car dealerships with the types of fees they can charge and ask dealers to be transparent about them. These can range from extra services such as car repairs or even state fees such as taxes required by law.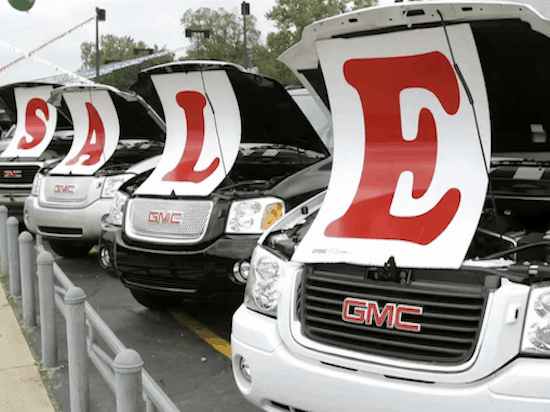 Six percent sales tax
If you're thinking of buying a car, it's important that you know what a Florida dealer is allowed to charge you for and what they're not. Sales tax for one is to be expected. In the Sunshine State, the minimum sales tax on a vehicle is 6% of the price of the car.
If you trade in your old vehicle at the dealership, you only pay a sales tax on the trade difference. So if you get $10,000 for your trade-in, and purchase a car that's $30,000, you only pay 6% on the $20,000 difference. Some FL counties require car dealerships to charge an extra 0.25% or a capped surtax of 0.5%.
Save Money on Your Auto Insurance Bill, Compare Quotes Fast
This sales tax can't be absorbed, it has to be added to the sale of the vehicle and separately stated in the invoice. And if you get any type of manufacturer cash rebate, Florida law says you have to pay sales tax for the car's purchase price, before any incentives are applied.
Processing or doc fees and bogus charges
Paperwork is inevitable when car buying, that's why dealerships in Florida charge fees for their administrative work. Some states have caps on how much a dealer can charge for office work such as Texas that has a maximum documentation fee of $150.
Florida however is at the other end of the spectrum, with no cap and a range that can go up to $999. But the average price for processing fees in the Sunshine State is around $607. Arizona's average is $401, while California has a maximum of $55 and Maryland's is $200.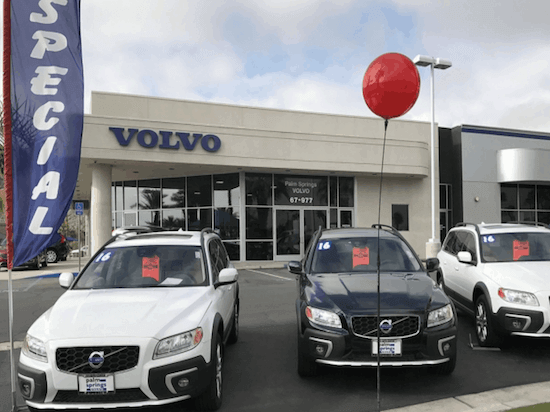 These documentation fees can include a variety of services including title and registration, tire tax, loan processing, and even bogus fees. What to truly look at out for in Florida is the dealer fee, in addition to the titling services with the DMV.
Most FL dealerships add $600-$700 as a dealer fee or dealer preparation fee. This can include checking the car's fluids, removing all the stickers on the vehicle from when it was on the lot, even a carwash or gassing it up. Know that that is not a mandatory fee. Transport fee is another bogus fee to look out for, since there's already a destination charge fee included in the Manufacturer Suggested Retail Price (MSRP).
Title and registration
Most people who buy their vehicles at the dealership typically let the dealer handle the DMV paperwork. An initial car registration fee in Florida cost $225, but the car dealership may choose to add a processing fee to that amount and you'll have to pay more.
A car registration is a must if you'll be driving the car on public roads in FL. You can choose to register online with a company like eTags, after getting your title from the dealerships if you buy the vehicle outright. You can check if you can just transfer your license plate from your old vDealer Fees To Expect When Buying Car in Florida Dealershipehicle and pay less.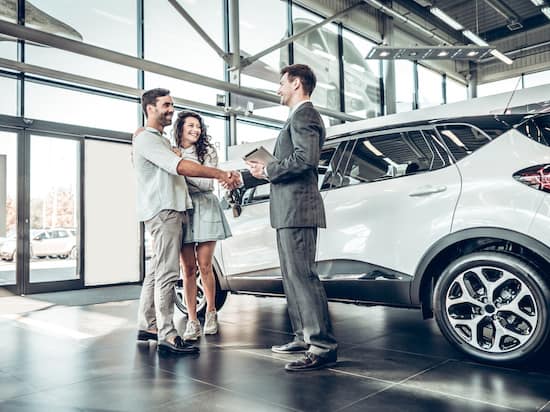 More weird fees
Depending on where you buy your car in Florida, you'll see a different mixture of bogus fees. Some dealers charge an extra $1000 if you buy an in-demand, popular car. Some will charge for electronic filing on top of their doc fees, or an extra few dollars for every monthly payment you make on your car loan. Other Florida car dealerships will etch your vin number on the windshield for anti-theft protection and charge you for it.
Car buying doesn't have to be stressful, it's just important to be prepared for what's to come and be ready to question and negotiate.
See Also: Is Buying A Car In Florida A Hassle? Not With These Steps