Buying a car is a significant investment. It's a journey you'll probably only be on a few times in your life. The research, virtual tours, the visits to the dealership or private sellers, the test drives, paperwork and so on are all part of that car buying journey.
Did you know only one in three car buyers know precisely what vehicle they want to purchase before actually starting their research. And over two-thirds of U.S. customers now spend less than three months and ten total hours to research their vehicle purchase.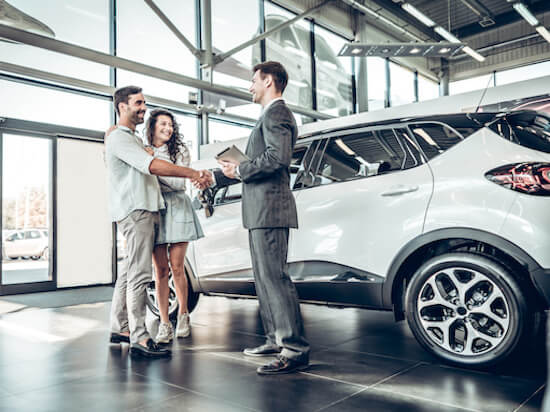 As exciting as it is to shop around for a car, there are parts of it that can be tedious. Imagine the time spent on filling out paperwork at your local dealership and handling titles and registrations applications. The good news is that those are typically covered by the dealer, and if you buy a car privately you can always use Etags online services to avoid the long wait at the DMV.
Save Money on Your Auto Insurance Bill, Compare Quotes Fast
If you prefer to handle your applications thru the FL DMV, you can head to the Florida Department of Highway Safety and Motor Vehicles (DHSMV). Just remember to free up several hours in your day, since titles and registrations can be lengthy and you may even have to make multiple trips due to not having the right documents.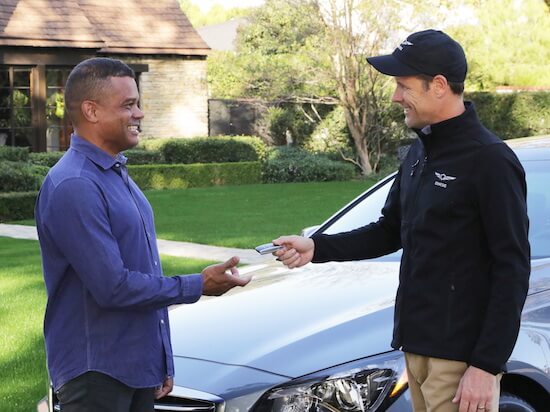 Buying a car a from a private seller in Florida
Once you purchase a vehicle from a private seller, make sure you follow these steps to complete your title transfer application without delay:
Get the vehicle title with the transfer section completed by the seller
Fill out the Application for Certificate of Title With/Without Registration (Form HSMV 82040)
Show a valid proof of auto insurance (say, an insurance card or your policy)
Submit a completed Florida Insurance Affidavit (Form HSMV 83330)
Provide a power of attorney whether your vehicle is lease and you need to sign in representation of your leasing company.
Make a payment on your title transfer fees: $77 for a paper title, $2 dollars per lien whether you have a lien on the car, registration and license plates fees that varies according to the weight of the vehicle.
So far so easy, but remember that you and the vehicle owner (seller) must go together to the nearest FL tax collector office to ensure you tick all the right boxes when transferring the ownership of the vehicle to your name.
You could take care of this procedure by mail if you're currently out-of-state.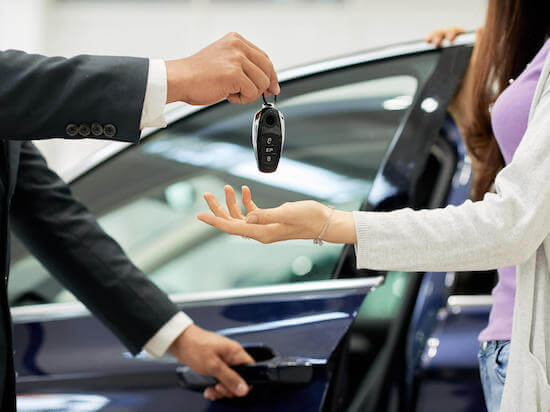 Is there any other additional documents to complete a Florida car title transfer?
There are other documents that you may be required to submit in order to transfer the ownership of a vehicle into your name. It depends on your individual case though. Provide the following documents:
A lien satisfaction document if you have any liens on your vehicle.
A completed Bill of Sale detailing the transaction, which serves a legal proof when buying a vehicle in the US. It's advisable to have this document notarized for validation.
These steps are straight-forward and there's no reason why you shouldn't complete this relevant task to avoid complication and abide to the rules set by the state of Florida.

Transfer your Florida title online now
A title transfer is an important procedure that serves as a proof ownership when buying a vehicle in Florida.
If you're a Florida resident or just moved from another state, it's your responsibility to stay current with your state title and registration procedures and plan your actions accordingly.
That said, the sooner you transfer the title of a car into your name, the better! Not to mention that it's in your best interest to be aware of this obligation for your own legal protection.
Did you know that eTags offers Florida vehicle title transfers online? It's fast, easy, and hassle-free.
SEE ALSO: 20 Frequently Asked Questions About Florida Vehicle Titles